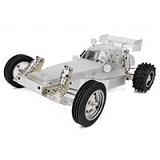 Own the car that changed RC off-road racing forever. Now in a crystal-clear collector's edition!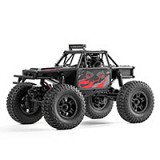 The idea of building an off-road vehicle that combines the contradictory performance of "high-speed off-roading" and "extreme climbing" to challenge the most torturous off-road races on Earth was initially such a "wild idea," but someone turned it into reality.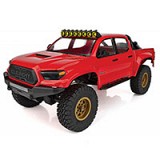 A performance rig built to endure. When hitting the trail, you want to do it with confidence -- and the answer is the Enduro Trail Truck!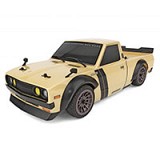 Team Associated's new Datsun 620 truck is a highly-detailed and fun-to-drive Ready-to-Run RC car. Built on a budget-friendly Apex2 Sport chassis, the Datsun 620 features some of the latest features in racing.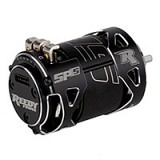 Reedy's all-new Sonic SP5 stock motors feature an all-new and unique design, incorporating many features that will put it at the top of the pyramid when it comes to stock motor performance.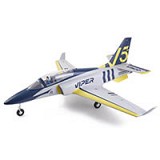 The original 70mm Viper wasn't always the first choice for novice jet players – but now, she is! FMS 15th Anniversary Edition 70mm Viper, here we go!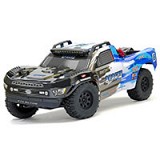 Trophy trucks provide the perfect blend of off-road capabilities with drivability for brilliant all-round r/c ex-perience. The FTX Apache a perfect example of this utilising a high ground clearance moulded tub chassis, aluminium skid plates and moulded scale front and rear bumpers, coupled with long throw suspension, marshalled by blue anodised aluminium oil filled shocks on each corner.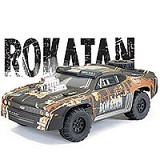 When the roads have been destroyed in a post-apocalyptic world the Rokatan could be the savior as you drive across wasteland in the quest to survive. Ok, it's a little dramatic for an R/C car, but you are free to let your imagination run away as you think about escaping biker gangs and tyrants with the new 3S powered 4wd Rokatan from FTX.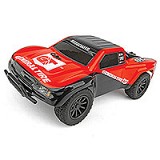 With General Tire GTR and Team Associated's combined knowledge and experience, this makes the SC28 GT a true joy to drive and maneuver. So grab a friend and create your own Short Course Truck Racing Series. Rip around the corners, fly over the jumps and speed across the finish line! Will you make it into the winner's circle?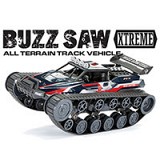 The ultimate combination of trail vehicle and tank just got extreme with the latest Buzzsaw Xtreme Edition!