SAVOX HV DIGITAL BRUSHLESS LOW PROFILE SERVO 15KG/0.085S@7.4V
Info
SAVOX HV DIGITAL BRUSHLESS LOW PROFILE SERVO 15KG/0.085s@7.4V
Part Number: SAV-SB2264MG
Brand: Savox
Availability:
RRP :

£99.99
Buy via Kibo
Description
SAVOX HV DIGITAL BRUSHLESS LOW PROFILE SERVO 15KG/0.085s@7.4V
Features
Combines leading edge technology with super high 12 bit (4096) resolution.
Ideal for 1/10 on road vehicles, 1/10 scale off road, and helis.
Brushless motor provides longer life and cooler operating temps.
Full Aluminum Case
Unique Steel Gears
Specifications
Torque @ 6v - 12.0kg/166.8oz-in
Torque @ 7.4v - 15.0kg/208.3oz-in
Speed @ 6v - 0.11 sec/60 deg
Speed @ 7.4v - 0.085 sec/60 deg
Dimensions L x W x H (mm): 40.8 x 20.2 x 25.4
Weight: 57.0g
Technical Details
Operating Temperature: 14° - 122°F (-10° - 50°C)
Running Current (no load): 180mA @6.0V, 220mA @7.4V
Stall Current (at locked): 2900mA @6.0 V, 3700mA @7.4V
Idle Current: 5mA @6.0V, 5mA @7.4V
Wire Length: 200 ± 5mm
Output Gear Spline: 25 Tooth
Bearings: 2BB
Operating Travel: 90° (1000 → 2000 µ second)
Neutral Position: 1500 µ second
Pulse Width Range: 800 → 2200 µ second
Maximum Travel: Appx 130° (900 → 2100 µ second)
Refresh Rate: 333 Hz
Motor Type: Brushless
Unsure which servo you need for your model?
Visit our Savox Servo Soultion Centre and find the ideal servo for your needs.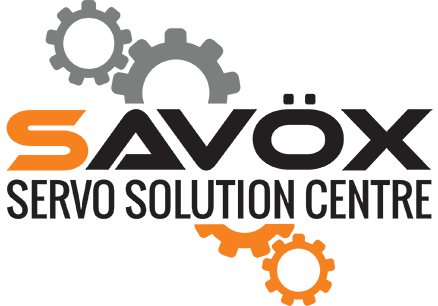 KEY:

OUT OF STOCK

VERY LOW STOCK

LOW STOCK

IN STOCK