BRCA 1/10th TC National Round 5 Aldershot Team CML/Associated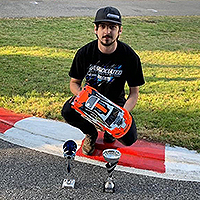 This is it……Round 5 of the BRCA National TC series and last round held at Aldershot.
BRCA 1/10th TC National Round 5 Aldershot Team CML/Associated
Race Report by Adrian Bidewell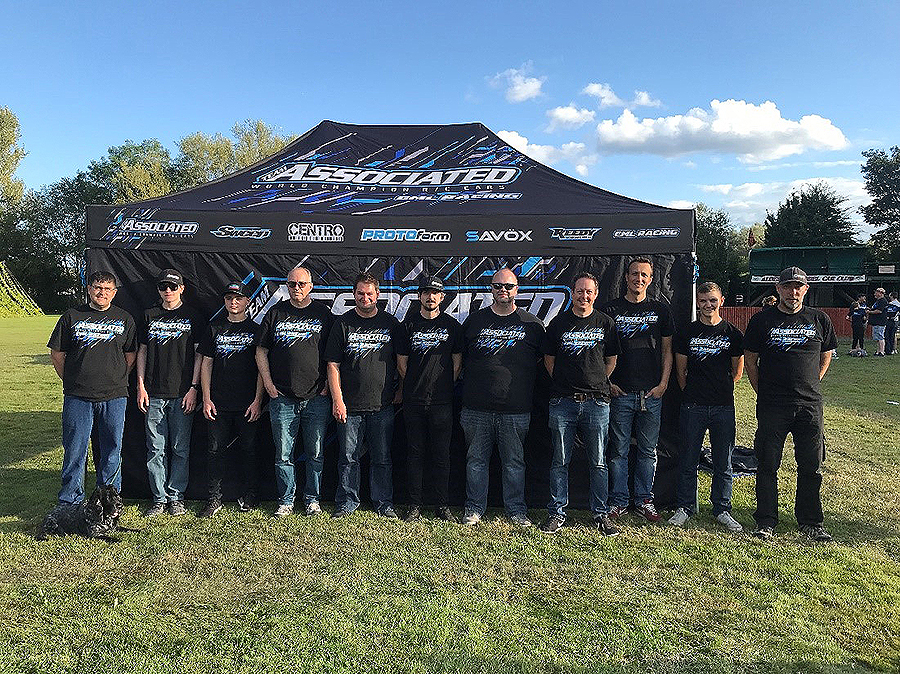 This is it……Round 5 of the BRCA National TC series and last round held at Aldershot.
Aldershot see's us return to the south of the country and a track the Nationals series has not visited since 2013-ish. Aldershot is known as the "Home of the British Army", a connection which led to its rapid growth from a small village to a Victorian town. Aldershot is twinned with Sulechów in Poland, Meudon in France and Oberursel in Germany!
The track suited the last round of the series as it combined most of the tracks we have visited into one. The Technical aspect from Eastbourne, the curbs from Bedworth, speed from Cotswolds and the banked corner from Halifax. Aldershot over the recent years has rebuilt the club and as always, the effort by the committee and club members must not go unnoted, the meeting went very smooth and a nice pitting atmosphere as altogether.
Saturday - was the usual standard format of 4 minute heats allowing 7 rounds of practice, we saw a short heavy down poor for round 6. Some did adventure out but the weather man Chris Grainger confirmed no rain for Sunday and deemed not relevant….. but round 7 was dry enough for a final blast around the track
Our usual candidates were top of the times sheets, with Ben and Waldo in stock, whilst Zak, Chris, Matt and Adrian rounded out in Modified. Our Irish Team couldn't make the trip over and were missed from our final season outings.
Sunday – 7am and we were greeted with sunshine, but that Autumn damp morning feeling had crept in. A quick round of practice to clean the track up, get the eye back in and we was off for the final qualifying session.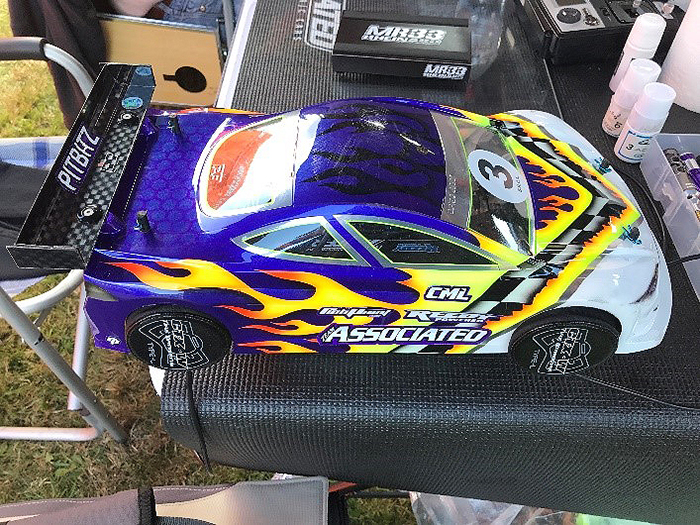 Qualifying
Stock
Ben Moorey once again rubbing shoulders with the quick boys in stock and a tuff class to keep making the A, after 4 rounds he did it again by 2/100ths on the final round to get enough points to make 10th…well done!!
Waldo made 3 top 10 times which placed him 2nd in the B, 2 rounds to count from 4 rounds is quite punishing as this shows
Michael Bolt ended up 18th, with the James clearly out qualifying Jason by 6 spots to take 23rd over 29th.
Modified
Zak again showing he meant business and taking 2 straight 3rd spots and enough points to hold onto 3rd on the grid.
Chris also showing competitive laps times, but the luck of traffic has gone against him this year and Aldershot was no different. Even so he claimed 4th on the grid
Matt after a troublesome Saturday made sure all was out the way for Sunday and put the clean solid runs when it counted to go 9th.
Adrian made 2 top 10 times but only enough to 13th.
Finals
Stock

James really wanted to check this one out and after an off on lap one he finished to take 4th and leg 2 was a flag to flag win to take the C final winner!
Jason made up for qualifying and took 2 spots higher to finish C7
Waldo in the B stayed out of trouble to take 2 leg wins and the take top pot for his efforts, with Michael finishing up B7.
Ben had 2 brilliant finals stayed out of trouble to claim 5th on the first final and 7th in leg 2 to take 6th overall and valuable points
Modified
B final - Adrian had some lonely finals taking 3rd and 2nd to finish 2nd overall, but seemed happy to be running race paint!
A final - Zak had 2 very strong finals and fighting with Elliott in leg one just for Elliot to make a move on the inside and make it stick. Leg 2 Zak was hot on the heels of Elliott, Elliot making rare mistake and Zak to get through and hold his place until the end. With a 3rd and 2nd it was enough to take 2nd overall.
Chris Held stations for leg one with a 5th and again unlucky in leg 2 to take 6th put should have ended a lot higher.
Matt showed race pace for the finals with a 7th and 5th and claiming the points when it mattered.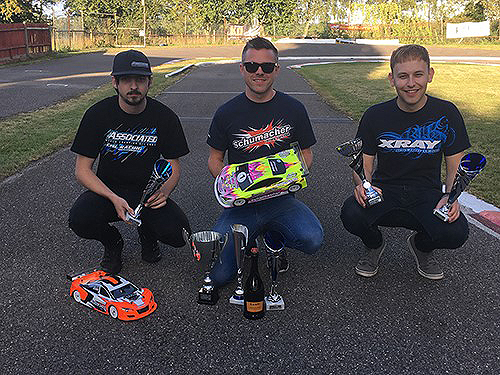 Overall Championship positions
Stock
Ben Moorey 11th
Andrew Smith 12th
Waldo 15th
Michael Bolt 18th
Drum roll…….
James Stewart 22nd
Jason Butterfield 32nd
Modified
Zak Smith 3rd
Chris Grainger 4th
Matt White 5th
Alan Bickerstaff 11th
Adrian Bidewell 13th
Mark Coates 43rd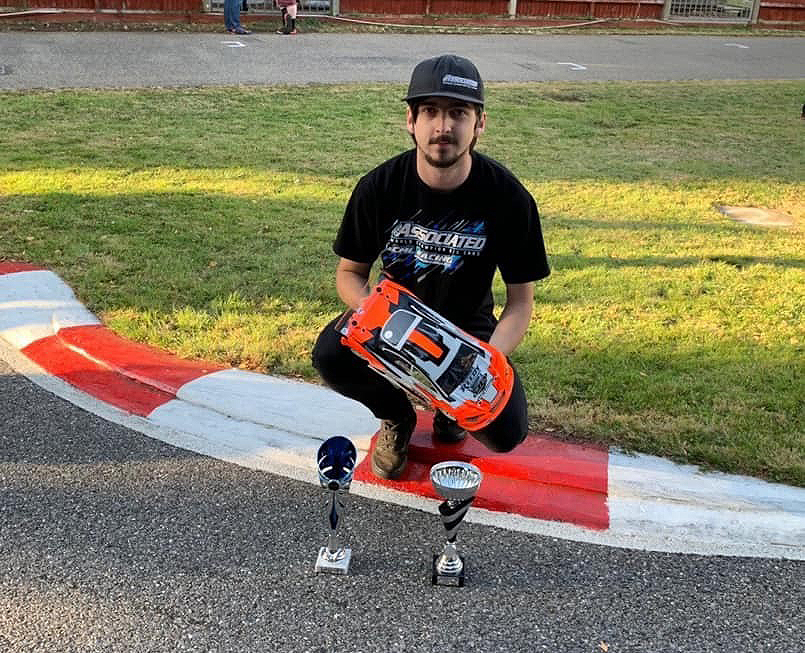 Facebook