BRCA 1/10th TC National Round 3 Bedworth Team CML/Associated
From South to North, so why not go to the Midlands for the next Round of the BRCA 1/10th TC National series.
BRCA 1/10th TC National Round 3 Bedworth Team CML/Associated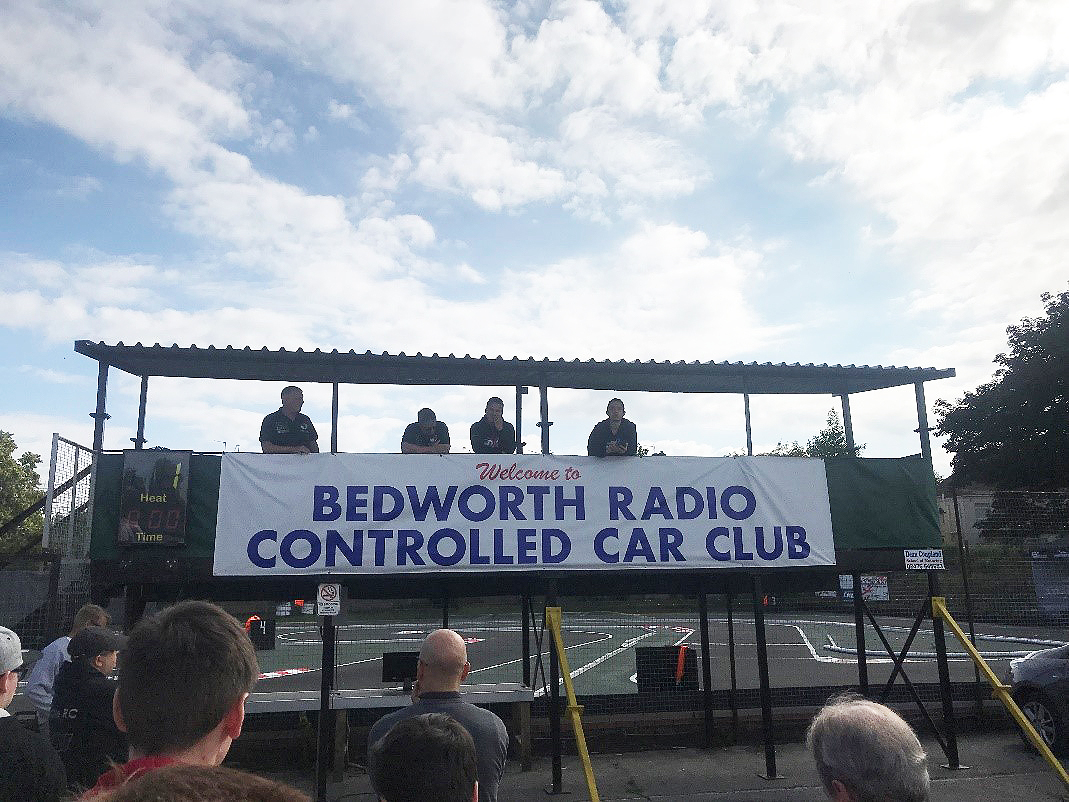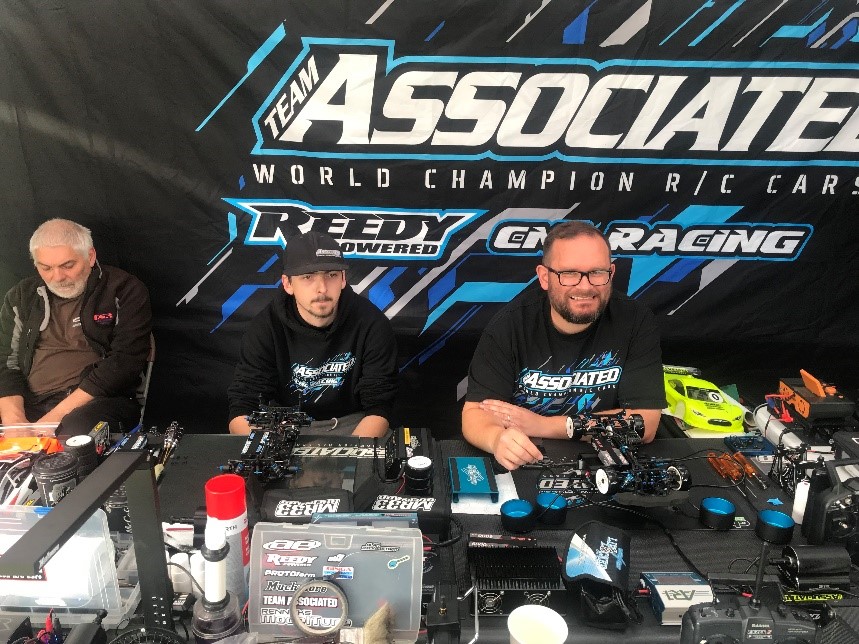 From South to North, so why not go to the Midlands for the next Round of the BRCA 1/10th TC National series, so we did for Round 3!! and ended up at Bedworth. At various points in its history the Bedworth area was known for hat making, ribbon weaving and coal mining.

This is the 2nd time Bedworth has hosted the BRCA TC National series at their new track and one everyone looks forward too as it has the smoothest track you will probably find in the UK. Whilst power isn't everything on the technical track, keeping a clean 5-minute run is most important as the curbs take no prisoners and will spit you off if not respected. 
Saturday  - Practice day, well it rained and another unique feature of the Bedworth track is it absorbs and drains the water away very efficiently, so much so you could run the dry car with wet tires if you didn't have a wet car. Sunday was looking to be a nice day weather wise, so Saturday was about getting your eye in, track time and some wet testing if you wished.

Sunday  -  The standard Myfirst iPhone weather App did disappoint and was greeted by a dry and sunny track which rose to the high 40's by round 3. It was the first time this year through testing that we had seen track temps this high which played with the setups slightly.

Qualifying  -   Stock
Ben Moorey was waving the AE flag with his TC7.2 chassis and putting in 2 strong runs with a 6 & 7th in the 2 counting rounds to end up 10th on the grid.
Andrew Smith showed great pace with his AE TC7.2 AE/CML powered car and just missed out on the top 10 with a 7th and 9th, this was a great result considering the lack of dry running due to Saturdays weather.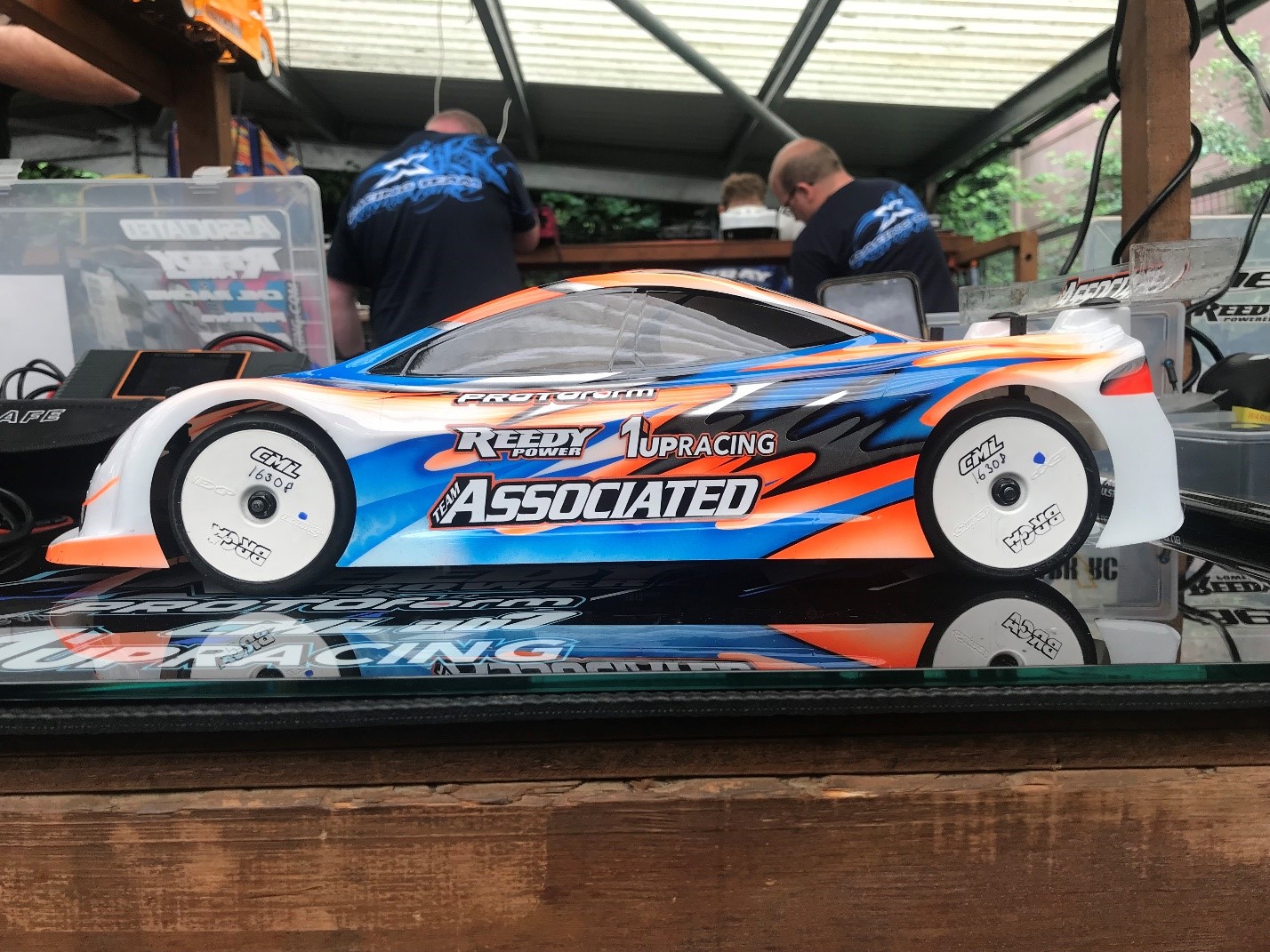 Chris Condon a Clubmans 17.5 front runner, was another to be hampered by Saturdays weather to qualify 16th. Michael Bolt in 25th, Jason Butterfield 36th and James Stewart 40th.
Modified 
First out the gates was Zak Smith with his AE/CML TC7.2 and put his local knowledge to good use to get a 3rd and 3rd as his counting rounds to qualify 4th.

Next up was Factory Man Chris Grainger and a little unlucky with traffic during qualifying but still placed it 6th.

Adrian Bidewell repeated his Halifax performance to end up 8th with Matt white equaling on points for 9th.

Alan Bickerstaff getting 2 good last runs to end 11th and again another member that was robbed of that little extra dry track time on the Saturday and would have been in the mix.
Finals
As said Bedworth's curbs take no prisoners which can make the first few laps interesting and overtaking challenging whilst all close racing.

First up was the double D's in the shape of Jason and James, Jason had 2 solid 5th taking 6th  overall, whilst James made up 3 spots to take 10th.
Michael Bolt made good use of the day to take home silverware for 2nd in the C.

Chris Condon looked to have a target on his car and dropped to 8th with Andrew Smith clearly finding pace and showing he had under qualified and dominated both finals by some margin.

In the ever tight field of stock racing Ben held his own to round out in 10th and his second time making a National A Final so congratulation to him.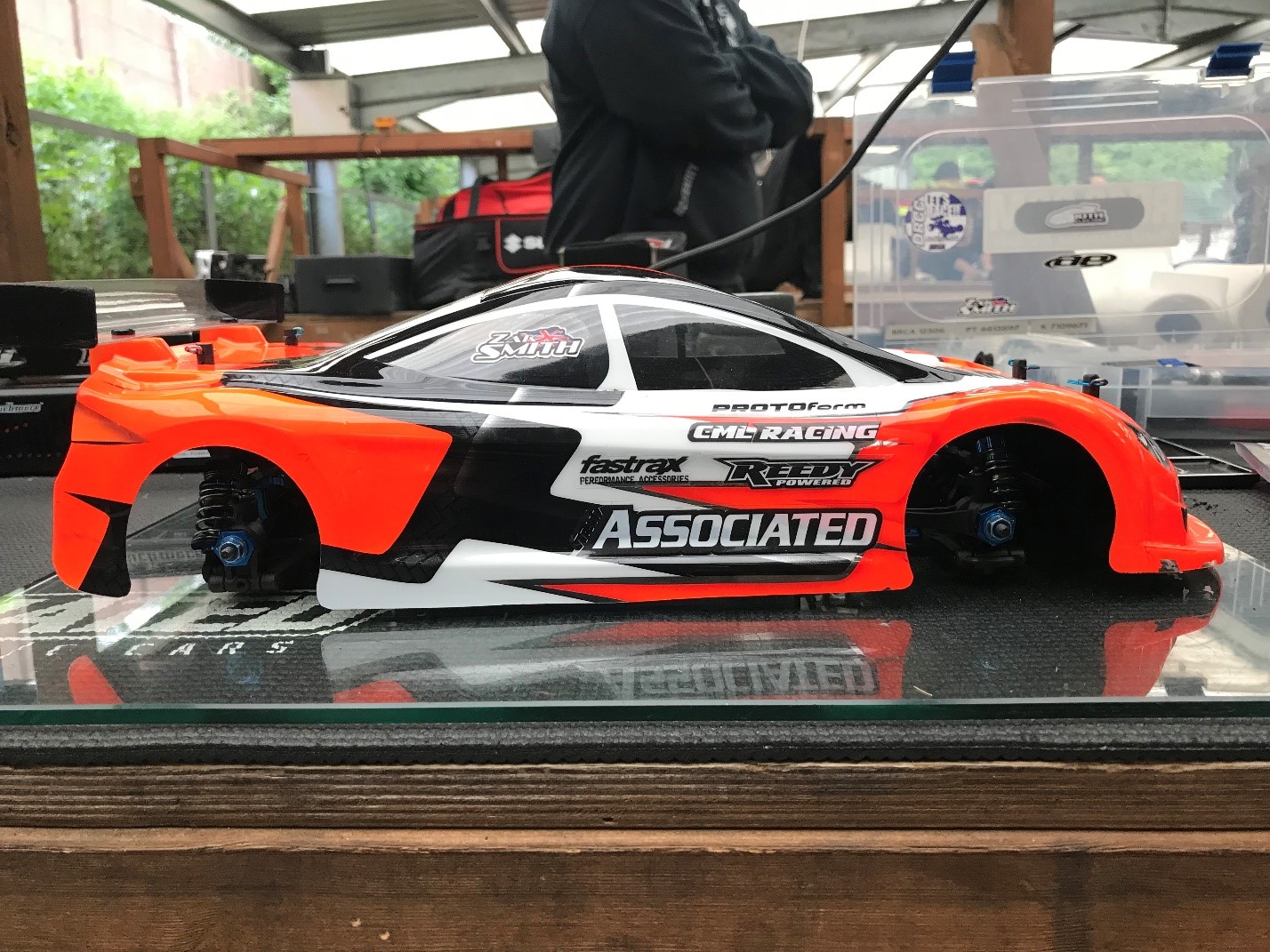 Modified
For the 3rd consecutive time the Team Associated TC7.2 chassis Powered by Reedy filled 4 spots of the A final making it the most popular chassis!

Alan Bickerstaff had good fighting finals to end up joint points resulting in a tie break to 2nd in the B.

Zak Smith another to be swapping places and again ended on equal points for a tie break and miss out on the silverware to finish 4th.

Chris Grainger held on to 7th even though by no fault of his own a DNF in leg 2.

Matt White held stations to 9th whilst Adrian rounded up in 10th.

A great meeting was held by the Bedworth committee and a huge thanks by the Team for their efforts.
Race report by Adrian Bidewell
Facebook