VOLANTEX MESSERSCHMITT BF109 400MM BRUSHED W/GYRO EPP RTF
Info
VOLANTEX MESSERSCHMITT BF109 400MM BRUSHED w/GYRO EPP RTF
Part Number: V761-11
Brand: Volantex
Availability:
RRP :

£94.99
Where To Buy?
Description
VOLANTEX MESSERSCHMITT BF109 400MM BRUSHED w/GYRO EPP RTF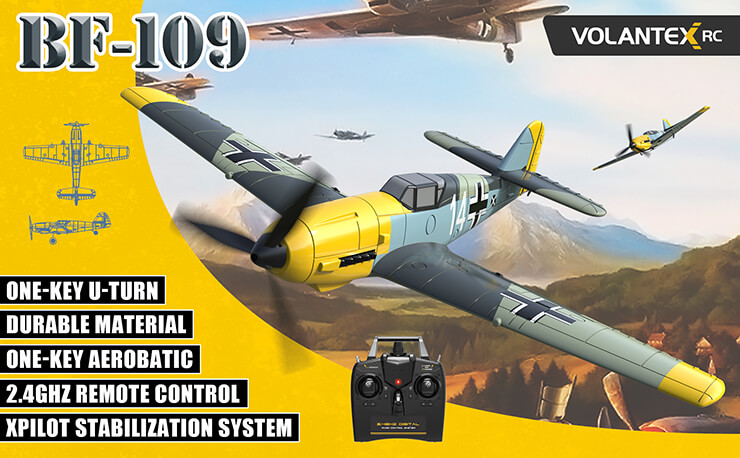 The Messerschmitt BF109 was a formidible foe during WWII and you can recreate classic dogfights with this inclusion in Volantex's Mini Warbird range, ready for park flyers of all abilities to enjoy thanks to the integrated Xpilot gyro stabilizer system.
With a powerful gearbox and coreless motor, the plane is stable, agile and can even perform acrobatics via a single button acrobatics feature. Simply press one button and pull the stick to easily control the Spitfire and perform acrobatics.
Three Level Flight Control Assistant (Beginner Full Assist / Intermediate Part Assist/ Manual Control Expert) helps beginners learn to fly step by step. A flying range of up to 200m makes this perfect for most fields and parks with flying time from one charge up to 10 minutes.
Features
Wingspan 317mm
Length 400mm
Weight 50g
Battery 360mAh
Radio 2.4ghz 4-channel
Servo 1.3g
XPilot 6-Axis Stabilization Gyro
3-level Flight Control Assistant
One Key Aerobatic
One Key U-Turn
Propeller Saver system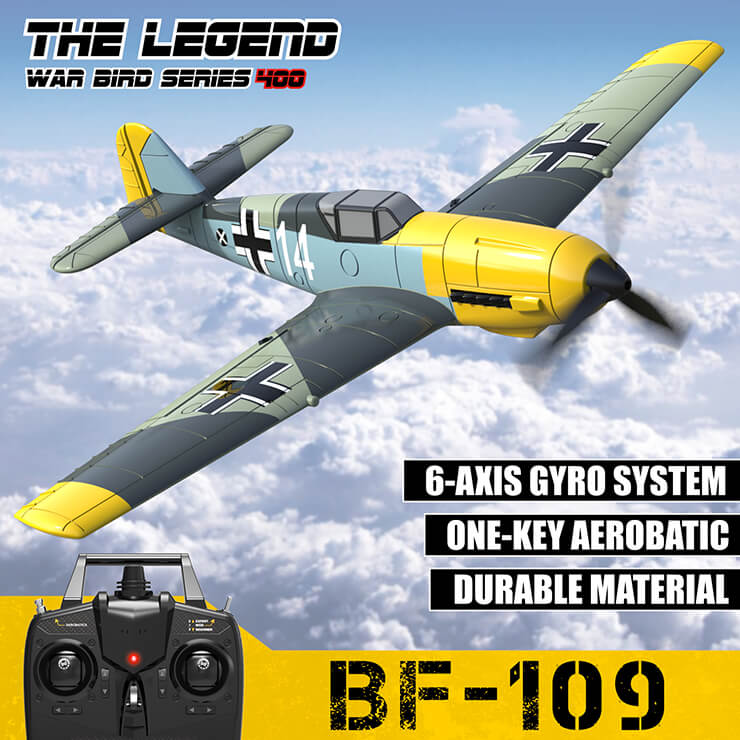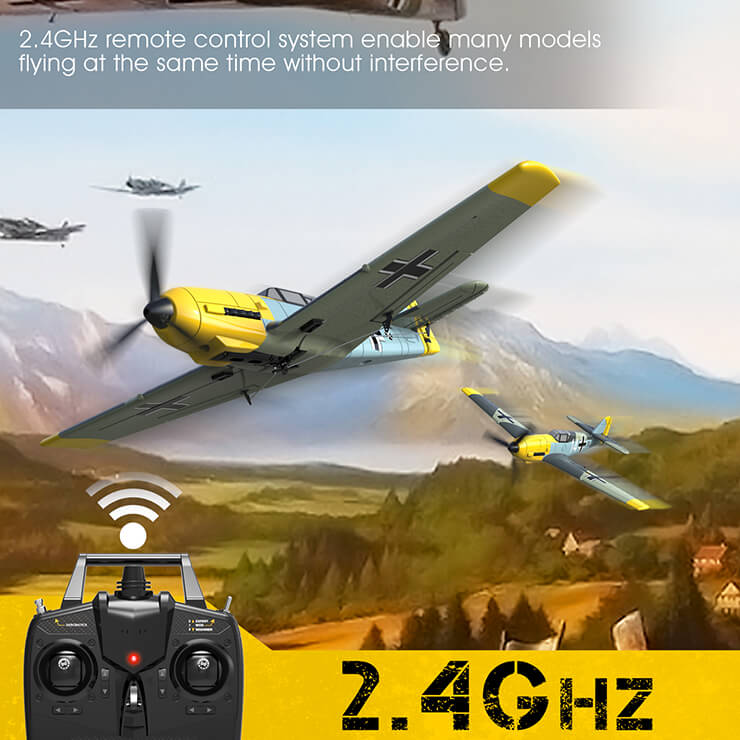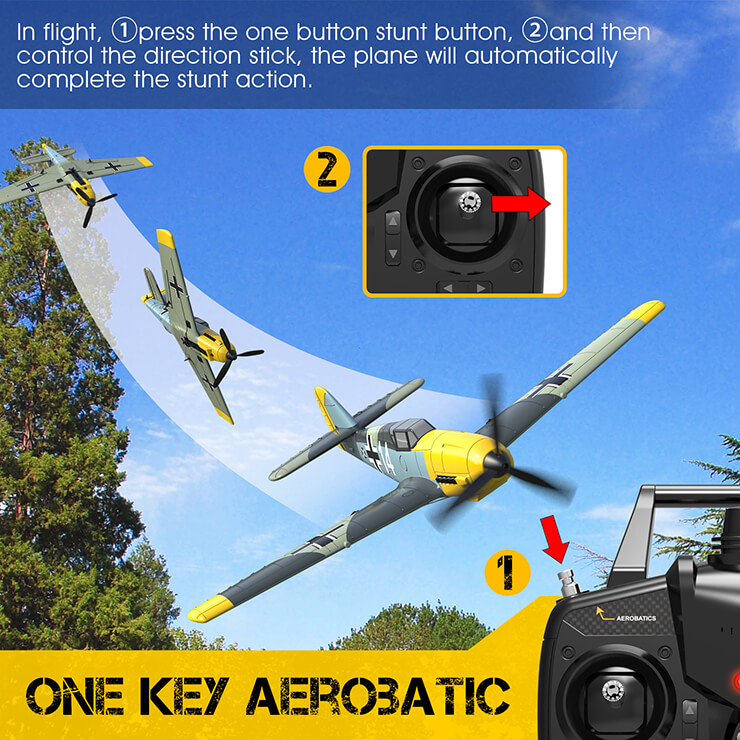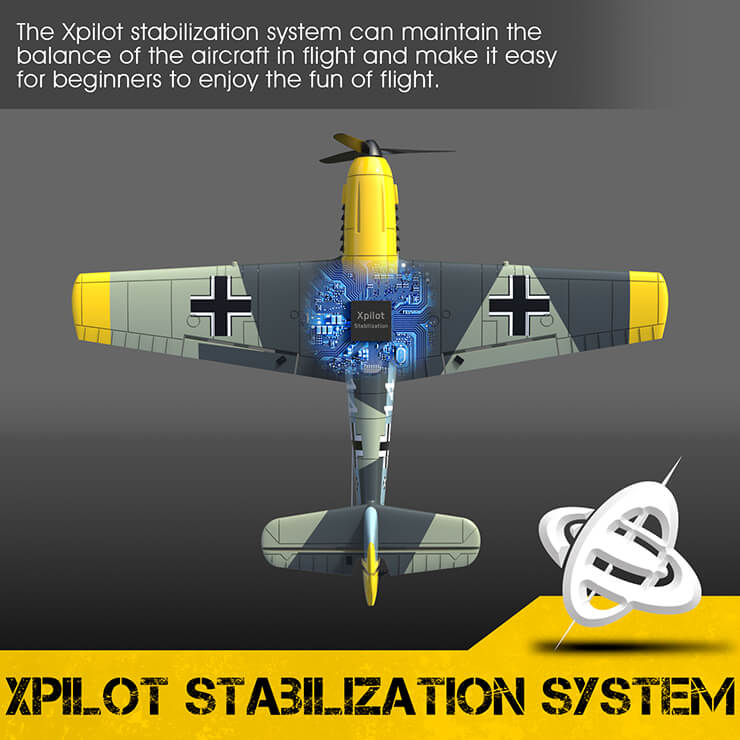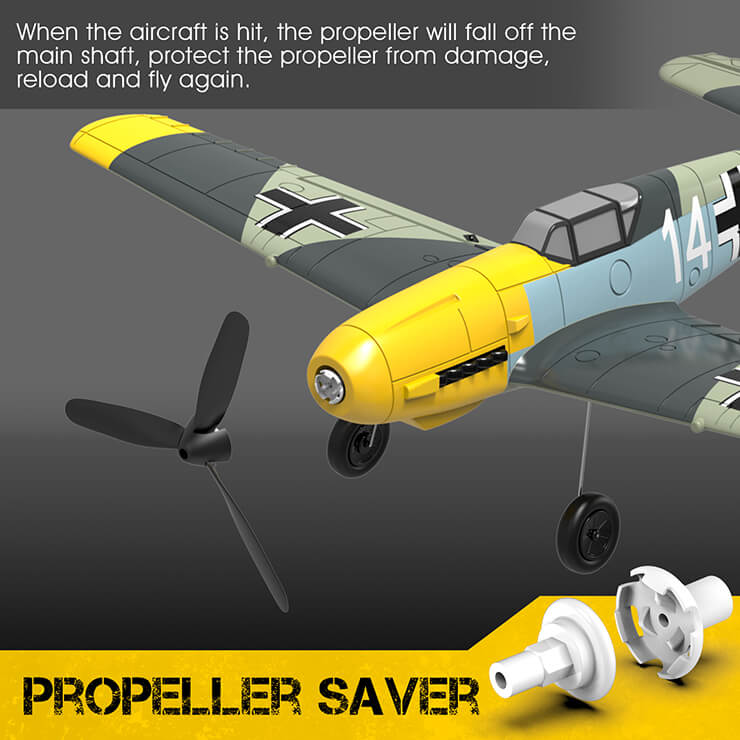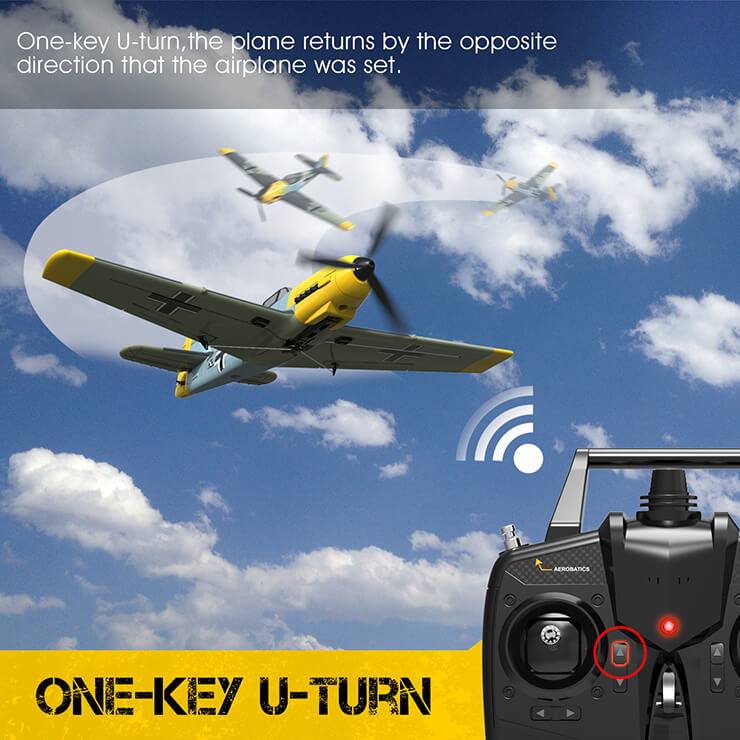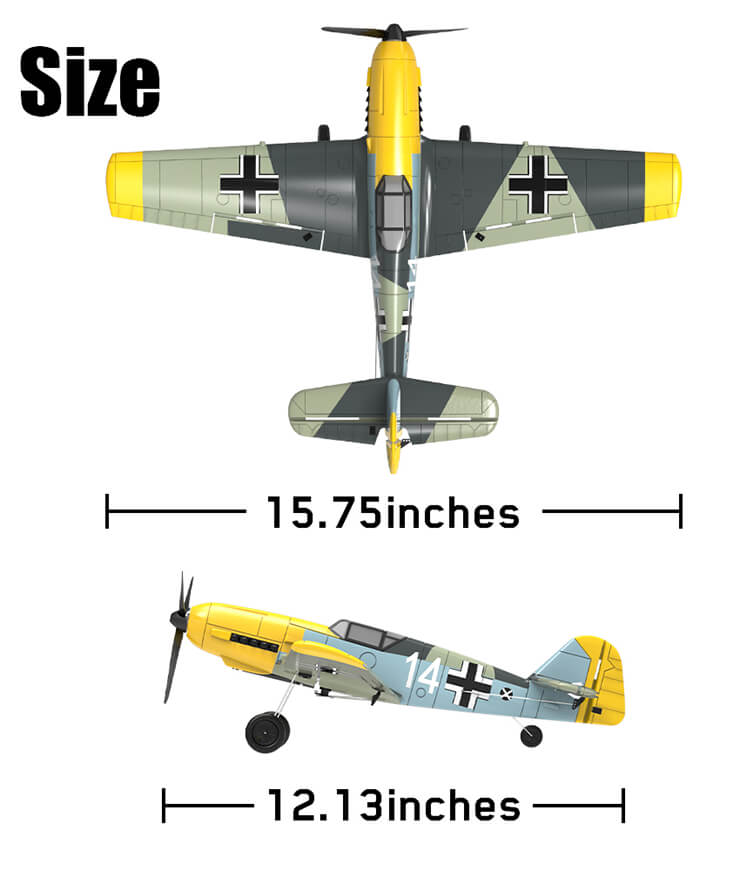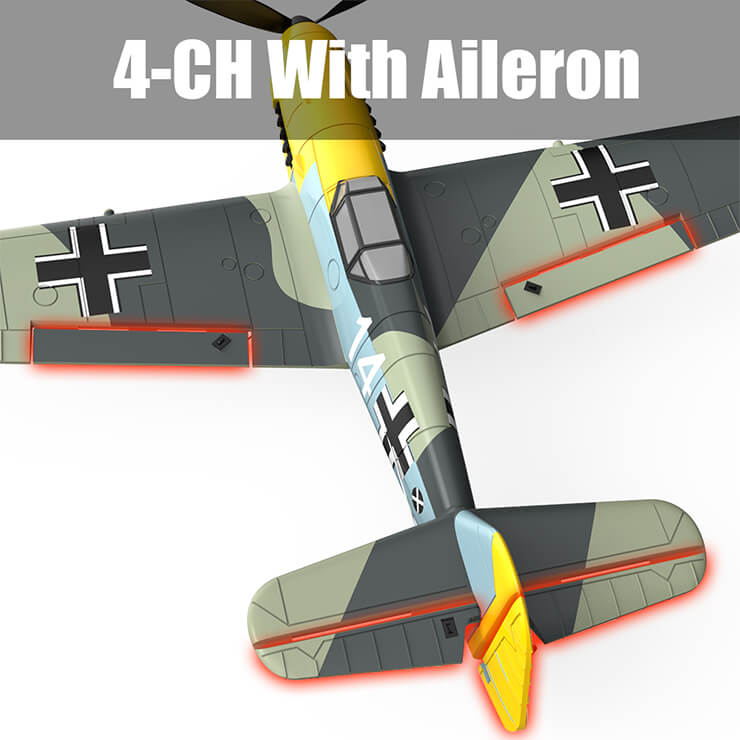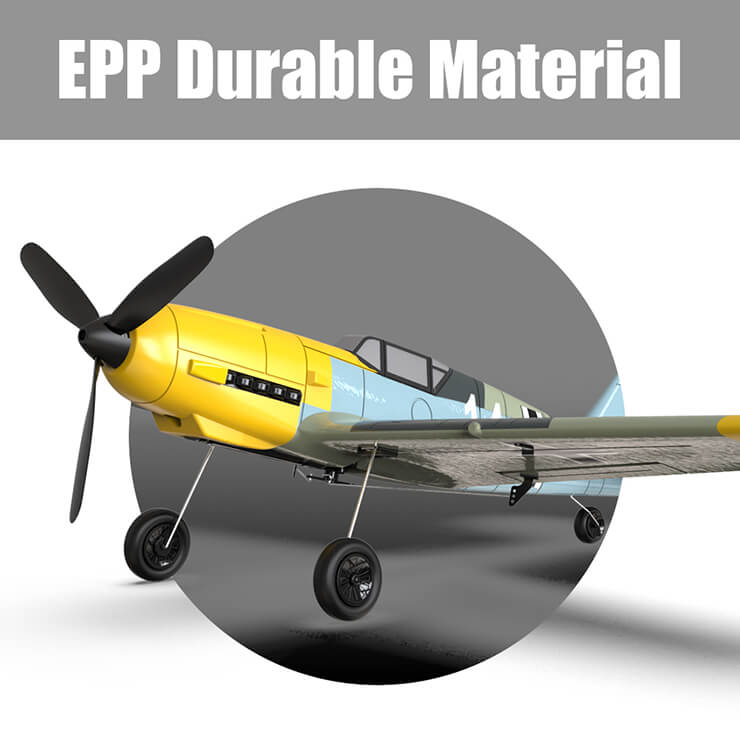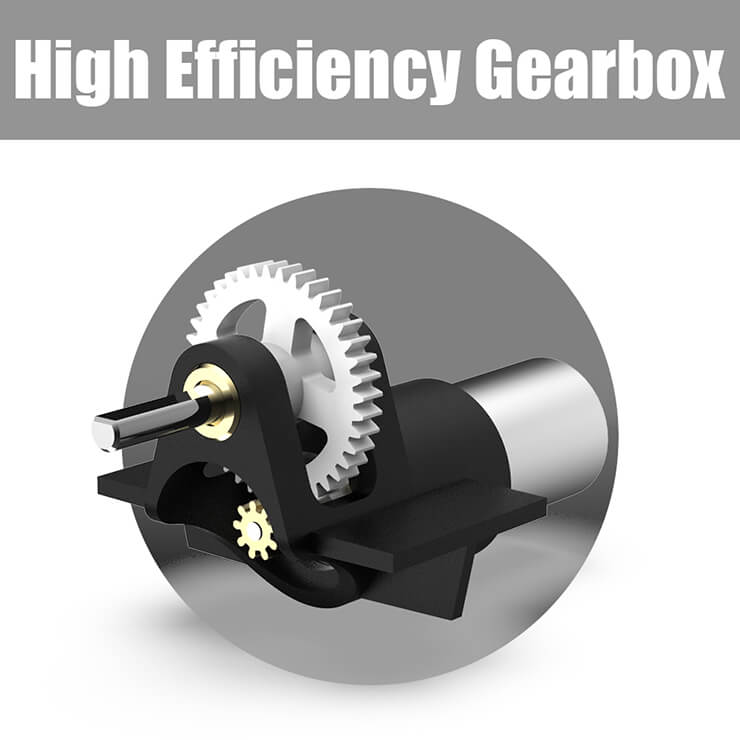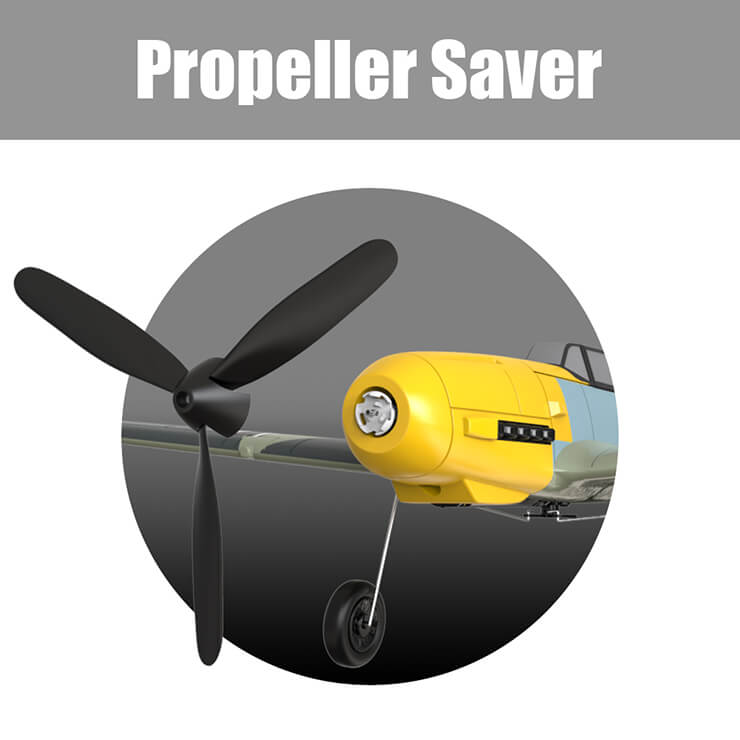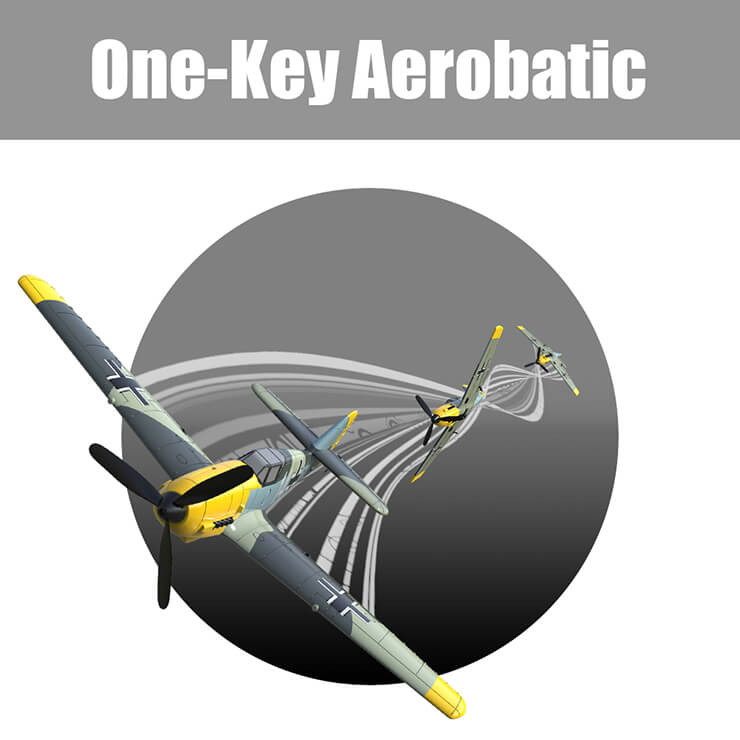 KEY:

OUT OF STOCK

VERY LOW STOCK

LOW STOCK

IN STOCK