HOBBYWING EZRUN 1/5TH SL 56113-800KV MOTOR (BLACK)
With a fast exceleration response and a rocck-solid, stable output, EZRUN 4985 motor can handle instant full-torque start-ups for wheelies, high-speed racing on straightaways and pwering throuigh the roughiest terrain.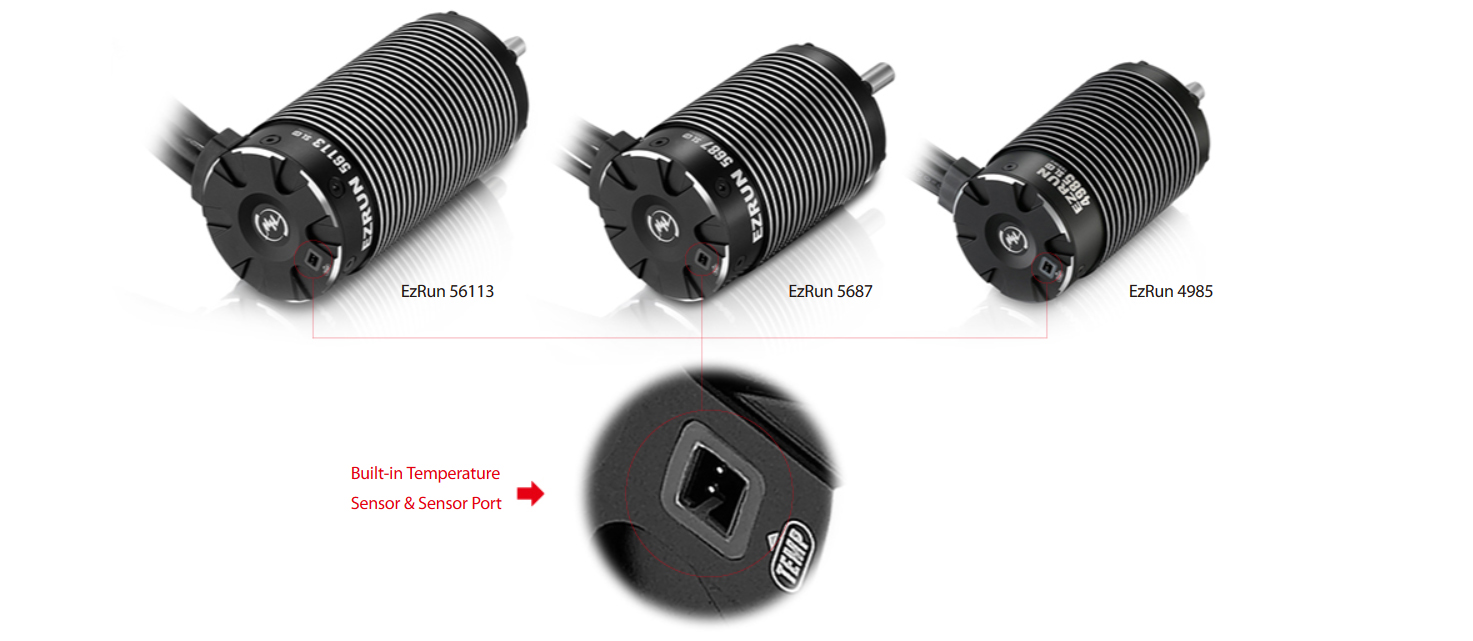 Thermal Protection
When pairing the EZRUN 4985 motor with the Hobbywing upgraded MAX5 ESC, the built-in temperature sensor & port will effectively prevent the motor from being damaged due to over heating and prolong its service life.
High Efficency
Hobbywing's temperature control technology has been designed to protect the motor from being damaged by heat thus less heat more efficent the motor will run and perform. The output performance of this motor has an efficency rate of upto 90% (an industry leading level).
Compatibale with EZRUN MAX5 ESC
When pairing the EZRUN 4985 motor with the Hobbywing EZRUN MAX5 ESC, the excellent bmatch between ESC and motor will give you large torque plus a very smooth and linear power band.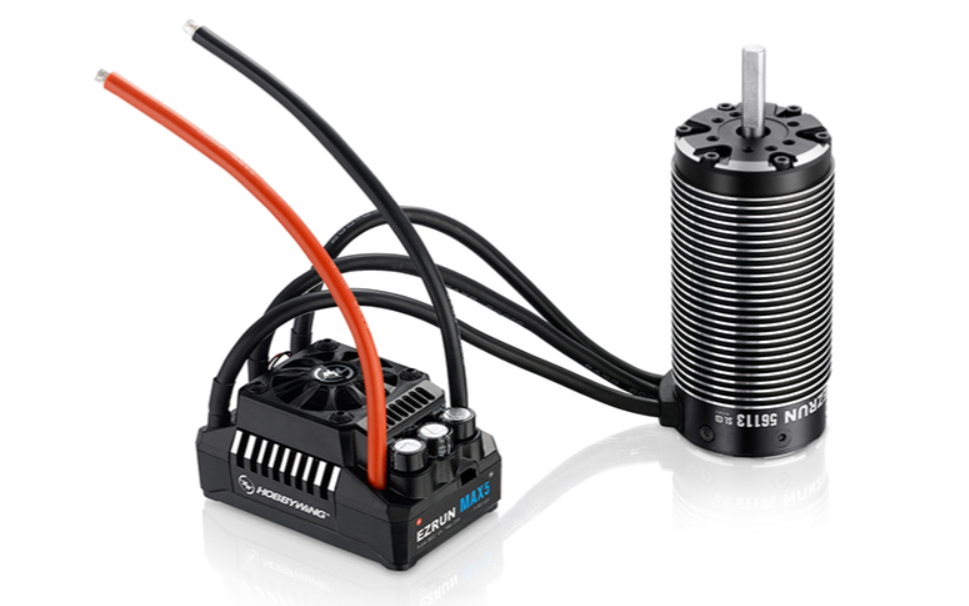 Great Construction
The use of CNC-machined hard anodised al;uminium case, ultra-thin silicon steel laminations, heat resistant oxygen-free double insulated wings, high quality japanese bearings, rotor with a strong structure and output shaft made from high quality polished alloy steel garantees outstanding performance and super durabnility.
Specifications
Type
Scale: 1/5th
Brushed / Brushless: BL
Sensored / Sensorless: SL
Pole Count: 4
Relevant Parameters
KV Rating: 800
Lipo Cells: 3-8S
NoLoad Current (A): 3.2
Size & Weight
O.D.(mm): 56 (2.20in)
Length (mm): 113(4.45in)
Shaft Diameter (mm): 8.0(0.31in)
Weight (g): 1210 (42.68oz)
Front Bearing: D8*D22*t7(608DD/608ZZ)
Rear Bearing: D8*D22*t7
Other Parameters
Timing: 0
Applications: 1/5th RC Vehicles