HOBBYWING XERUN XR10 PRO V4 G2S SPEED CONTROL - BLACK
Info
HOBBYWING XERUN XR10 PRO V4 G2S SPEED CONTROL - BLACK
Part Number: HW30112613
Brand: HobbyWing
Availability:
RRP :

£209.99
Buy via Kibo
Description
HOBBYWING XERUN XR10 PRO V4 G2S SPEED CONTROL - BLACK

Features
10 select-to-use profiles applicable to all 1/10th RC car racing.
Internal electronic key switch for long service life, high reliability; and the external switch port for connecting an external switch (Not included in the packaging box, purchase separately) is applicable to different situations.
A separate PRG/FAN port is able to power an external fan to maximize cooling performance or connect an LCD program box or OTA Programmer to the ESC.
Variable frequency regulation of PWM & brake frequencies allows users to precisely regulate the driving & braking forces (of the motors).
Softening function (HOBBYWING-initiated) for milder or wilder driving control and better driving efficiency.
Multiple protections: low-voltage cutoff protection, ESC and motor thermal protection, and fail-safe (throttle signal loss protection), reverse polarity protection (the external standard cap pack will still be damaged if battery reversal occurs).
Data logging for recording the maximum ESC/motor temperature, motor speed/RPM, and others in real-time.
Firmware upgrade via Hobbywing multifunction LCD program box or OTA Programmer (item sold separately).
* The external standard cap pack will still be damaged if battery reversal occurs. For full protection, recommend using HOBBYWING SMT-MLCC capacitor banks (purchase separately)
Specifications
Application: 1/10th Touring car & Buggy racing, 1/10th drift car & F1
Cont./Peak Current: 160A/1200A
Input Voltage: 2S LiPo/4-6S Cell NiMH
BEC Output: BEC voltage of 5-7.4V
Wires & Connectors: Standard: 12AWG 200mm
Programming device: LCD program box OTA programmer (available through Firmware update)
Firmware: LCD Program box via USB software (PC only) OTA (iOS / Android)
Size: 37.5x30.9x32.5mm (w/Fan&Fan Shroud)
Weight (w/ wires): 90g
Motor spec recommendation*: (Touring Car) T≥4.5T, (Buggy) T≥5.5T
* Recommended T counts are only applicable with the standard 3650/540size (*3 slot-2 pole) motors when ESCs are in Blinky mode.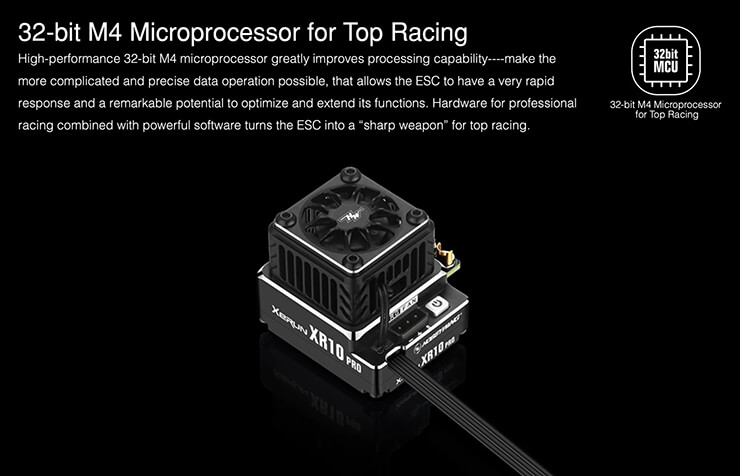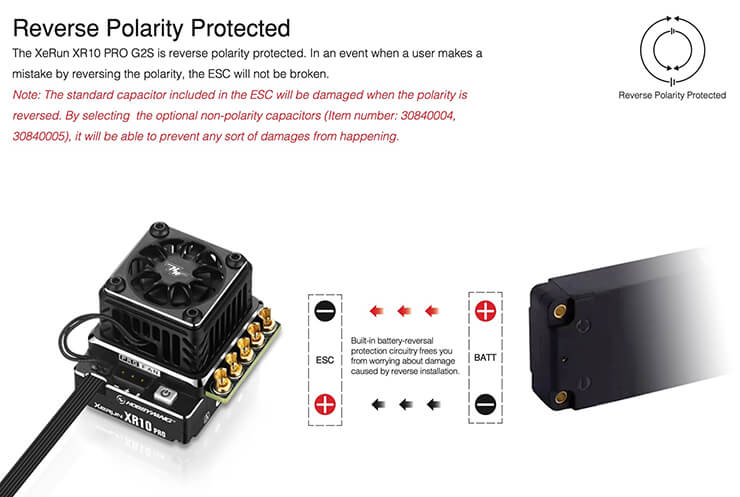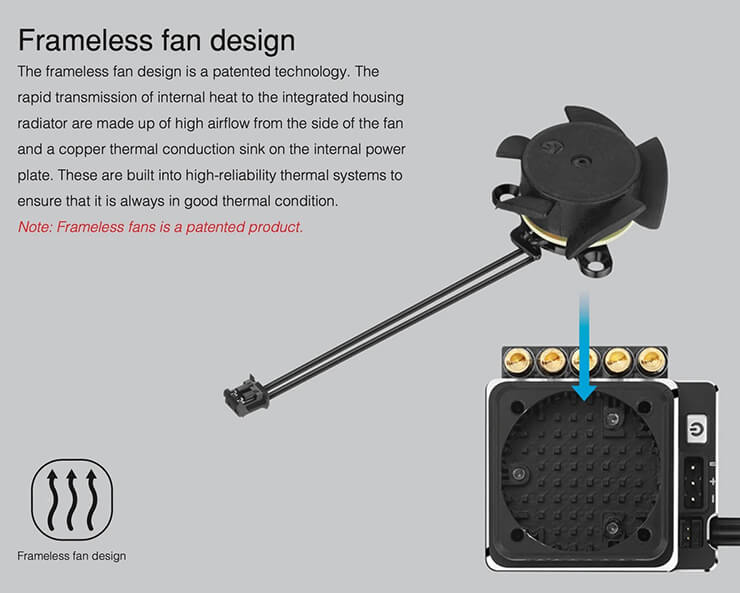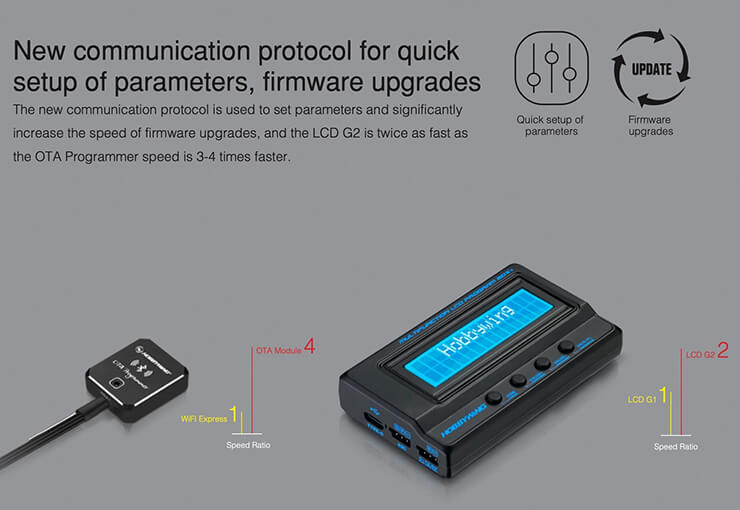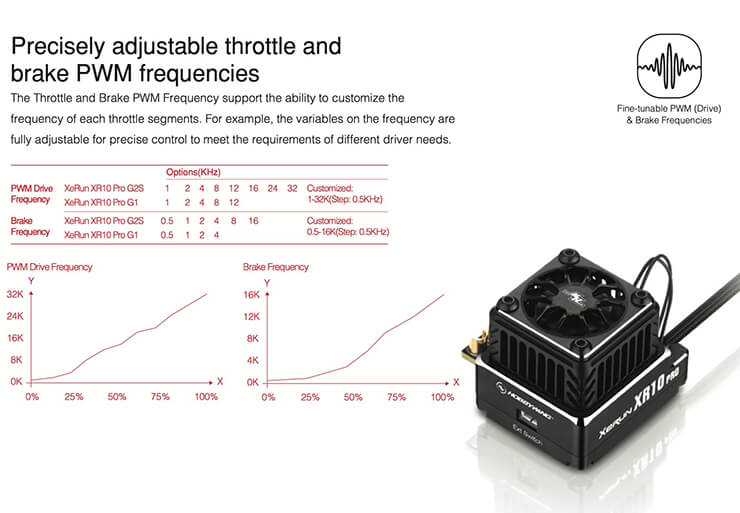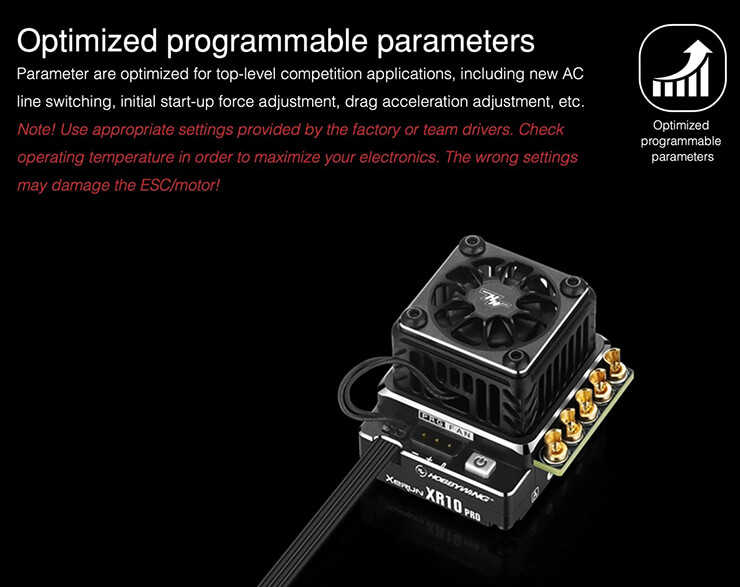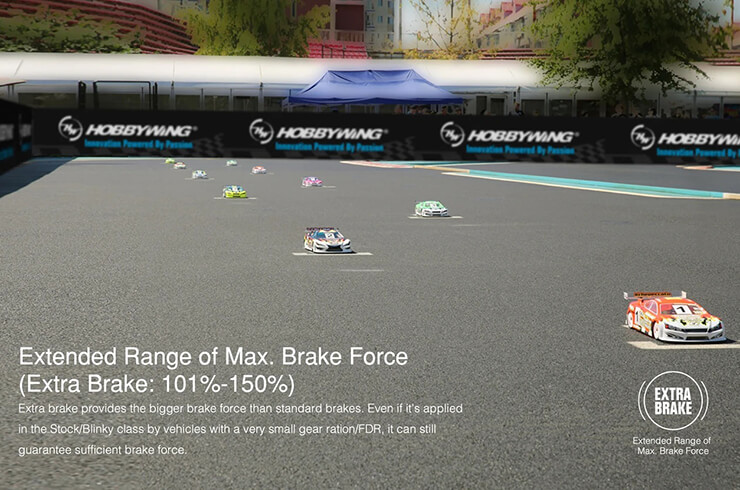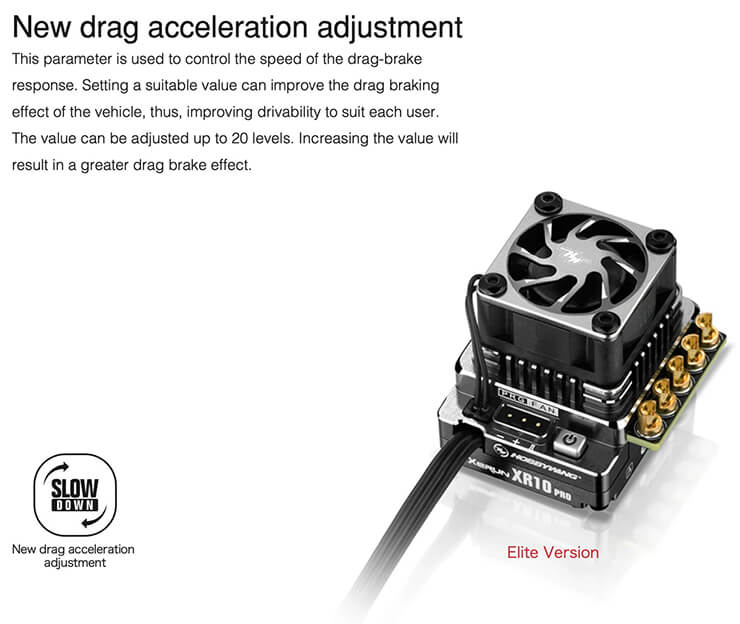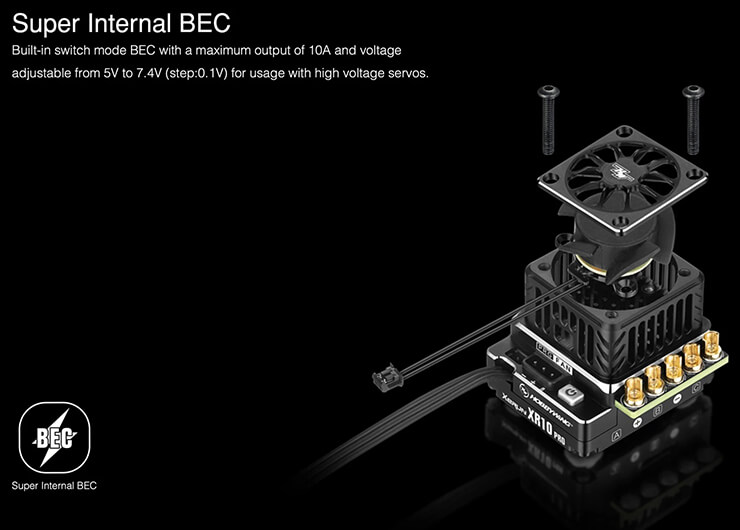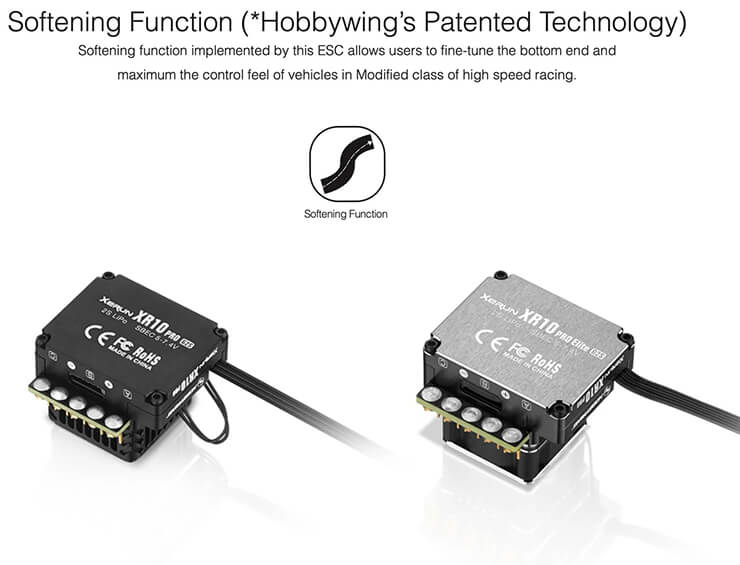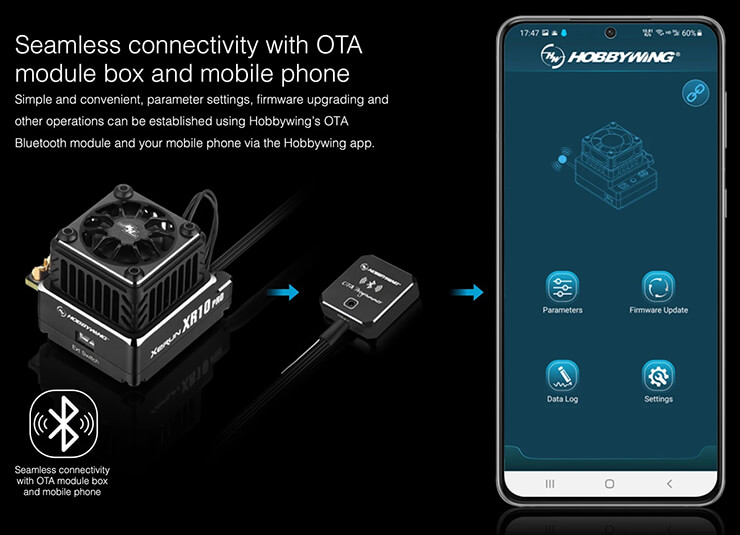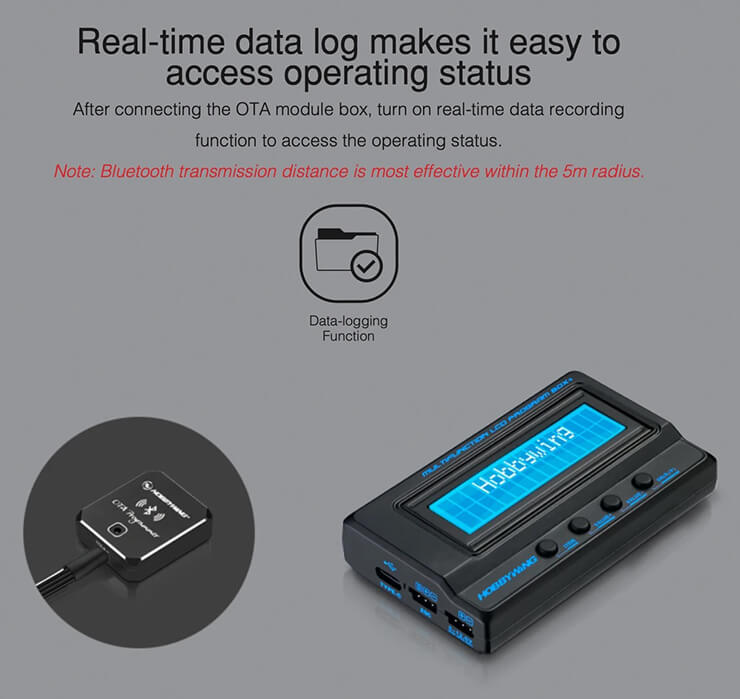 KEY:

OUT OF STOCK

VERY LOW STOCK

LOW STOCK

IN STOCK