FMS TOYOTA FJ CRUISER 1/18TH SCALER RTR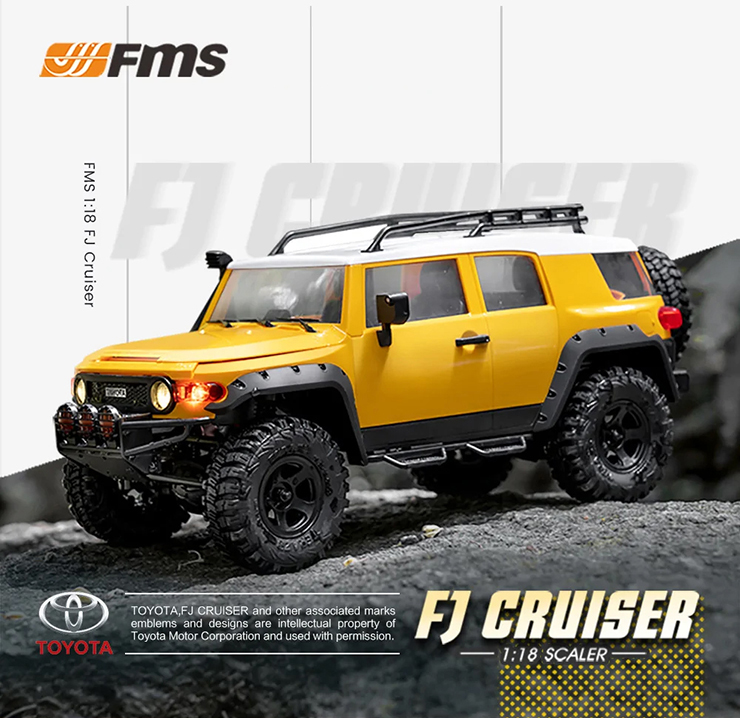 The all-new FMS 1:18 FJ Cruiser perfectly captures the design essence of its full-size counterpart while boldly evoking the adventurer in us all.
The highly detailed FJ Cruiser, officially licensed by Toyota, represents an all-terrain off-road vehicle with amazing realistic detailing, from widened wheel-fenders on both sides, snorkal and heavy-duty front styled rhino bumper. From the hard-shell body in classic sun fusion yellow, paired with a contrasting white roof, a full-scale interior cockpit with center console and seats, to the scale luggage rack, three front wipers and side footrests. The Cruiser features an impressive array of scale light functions by adopting detailed features such as front and rear headlight transparent lens' equipped with LED's, working turn signals and reversing lights. In addition, triple fog lights mounted to the front bumper and turn signals indicator lights on the side door mirrors complete the set.
A feature-packed trail-proven chassis drives the Cruiser. Aluminum rails provide a rigid platform while a multilink geometry with panhard bar design allows for maximum axle articulation. Power is delivered from the super high-torque gearbox to ultra grippy beadlock tires via nylon driveshafts. We are happy to announce that the Cruiser's wheels match all tires of the same scale, providing some DIY opportunities for different mix and match styles.
Power-packed electronics consist of independent servo, 2-in-1 receiver/ESC, 050 brushed motor and 7.4V 380mAh LiPo battery, all providing a high power-to-weight ratio in all weather conditions.
Features
Metal chassis frame beam
Injection-molded hard body
Scale interior features
Multifunctional light control system,reversing lights,headlights and turn signals(CH3 for on/off and functional indicators)
Scaled footrest,scaled reaview mirror,scaled front windshield wiper
High traction A/T tire with 1.0 inch internal bead lock wheel,simulation spare tire and all terrain soft tires
Non-bearingbody and ladder-frame construction
With roof rack and heavy-duty front bumper
Functional hood,tuned coil shocks,chassis-mounted servo
7.4V 2S Lipo battery providing to 30 minutes running time
Realistic pinion & ring gear axle
High torque over-sized 55T brushed motor
Functions
Full proportional controlled
Forward
Backward
Turn left/right
Front LED light
Motor blocking protection
42 degree climbing angle
Specifications
Length: 278mm
Width: 118mm
Height: 131mm
Wheelbase: 155mm
Ground Clearance: 38mm
Approach Angle: 60°
Departure Angle: 50°
Wheel: 56
What's Included
1X RC Car
1X Battery(Built in)
1X Transmitter
1X USB Charging Cable
1X Manual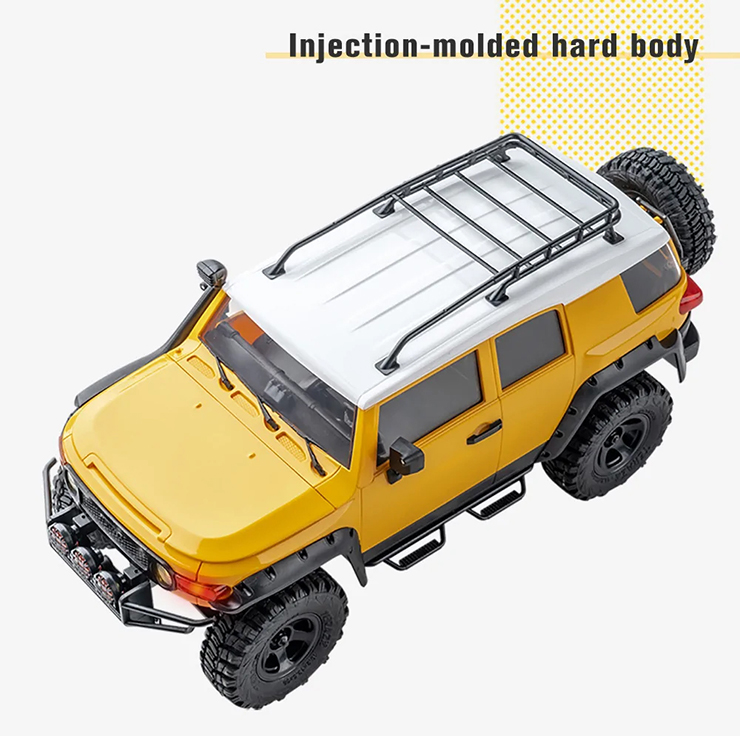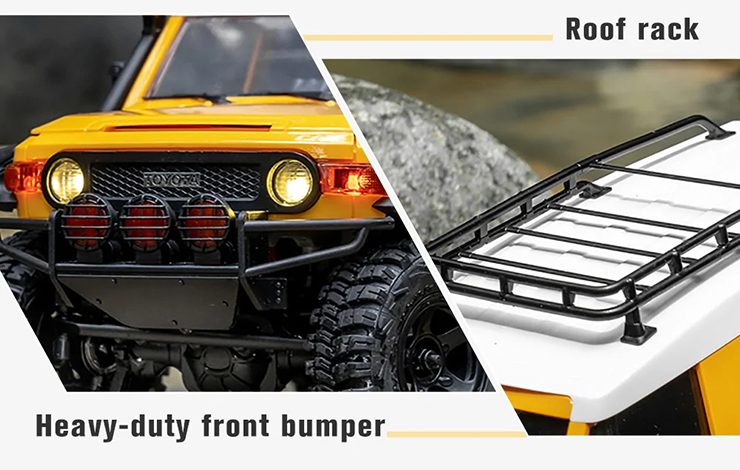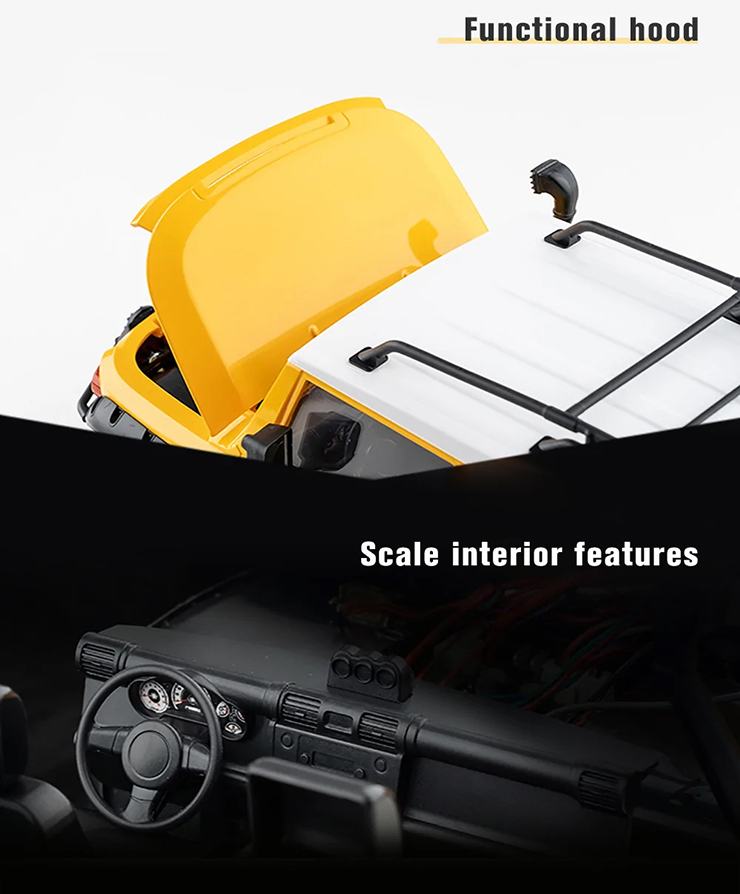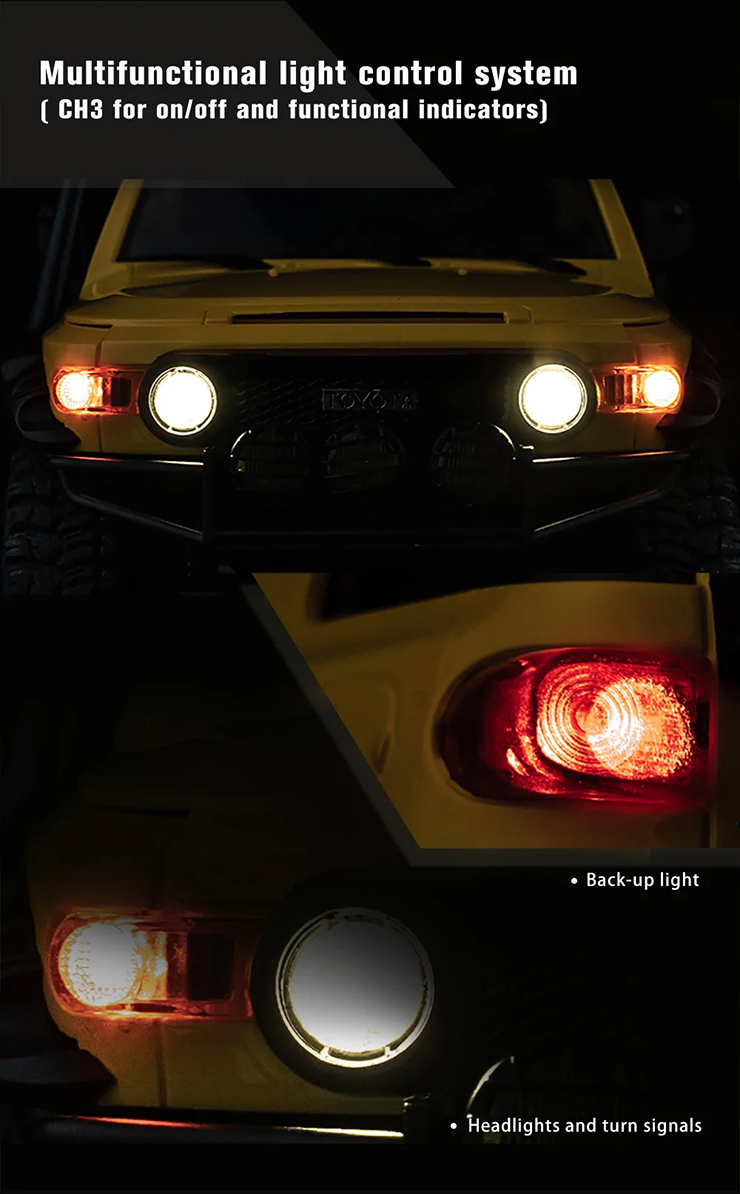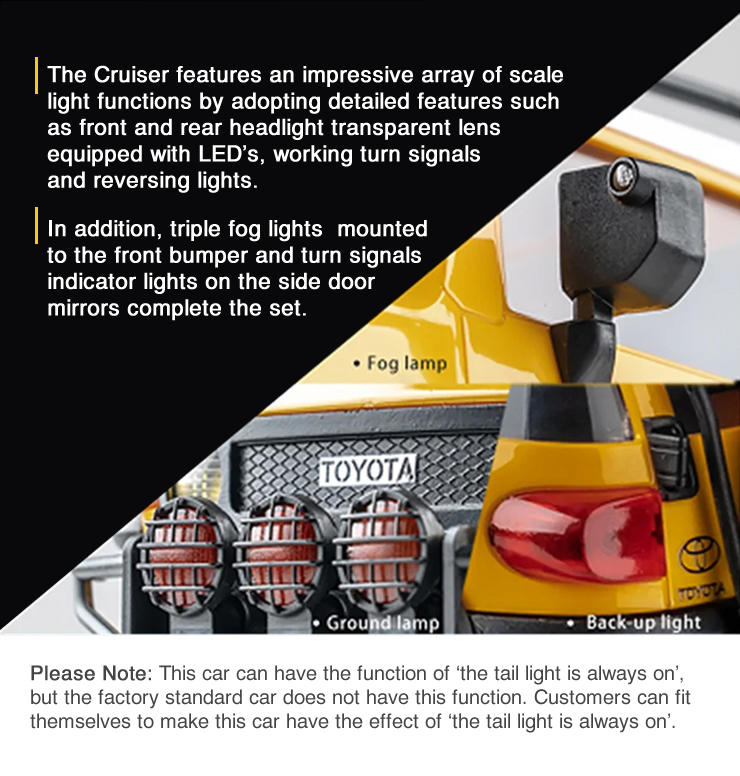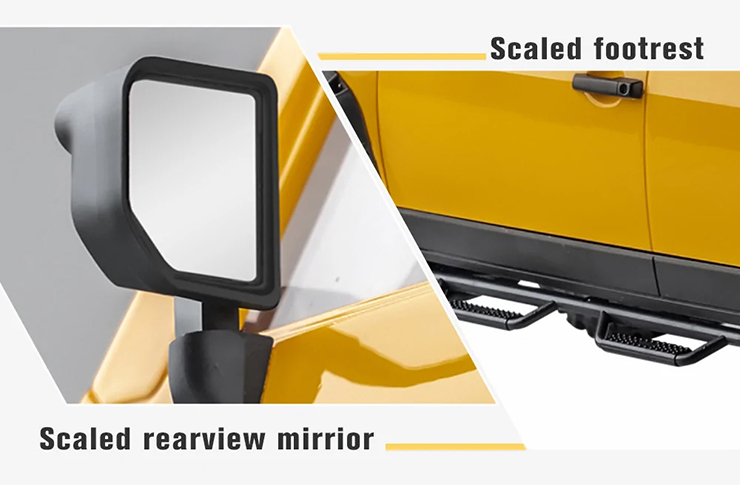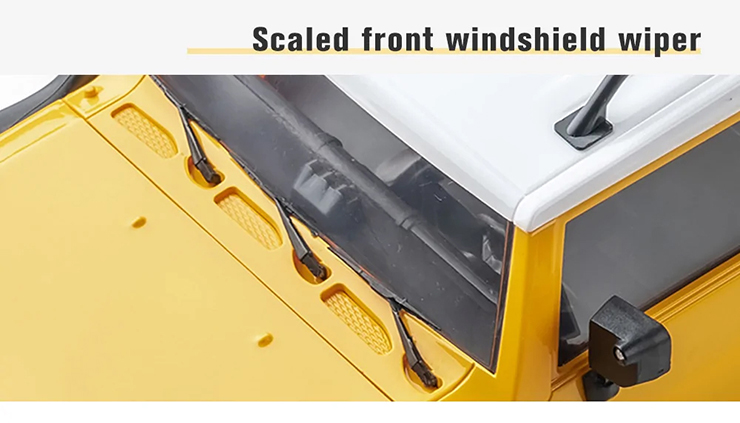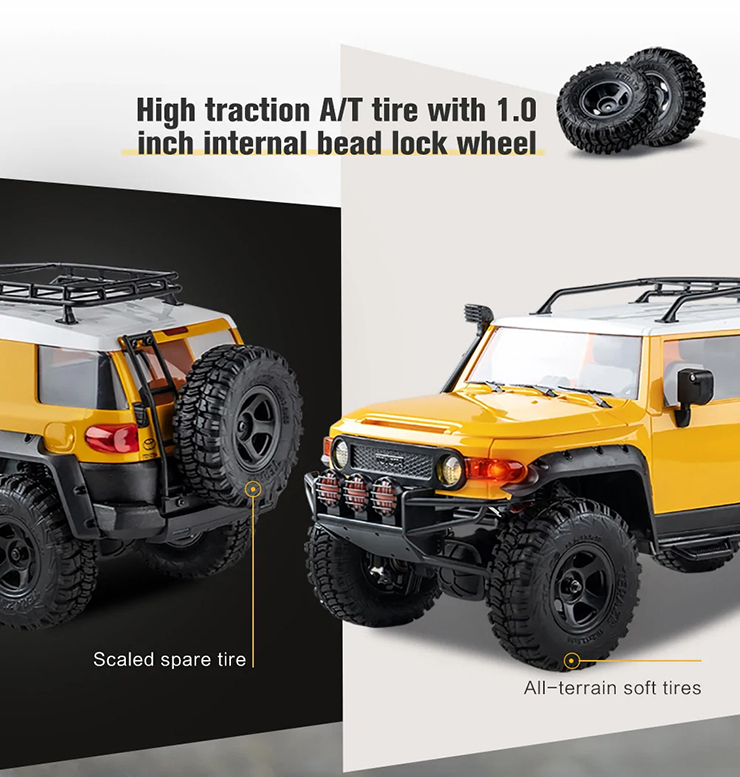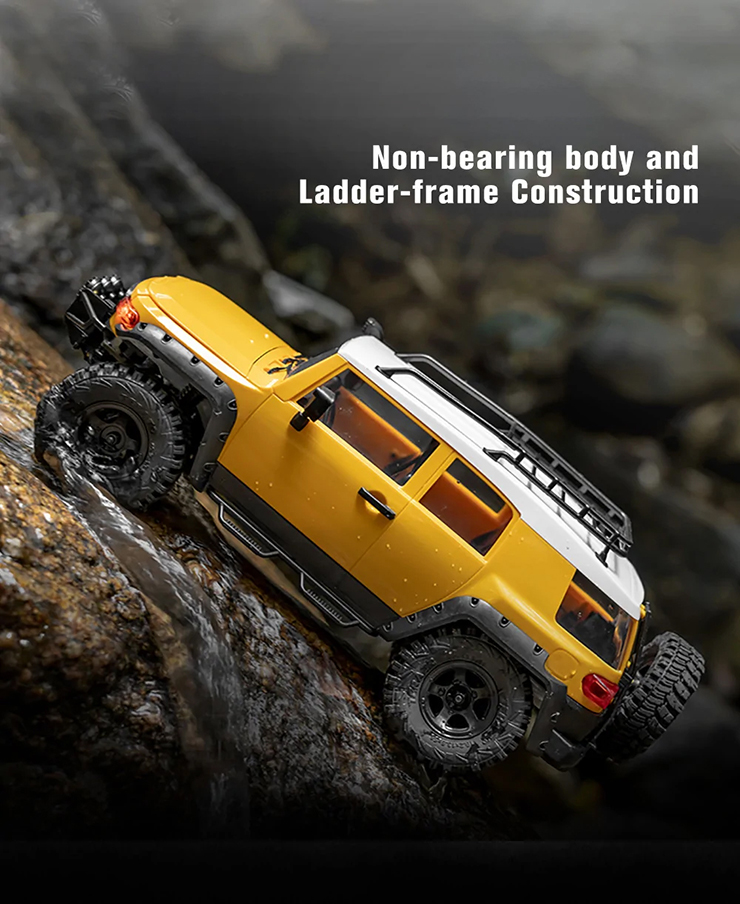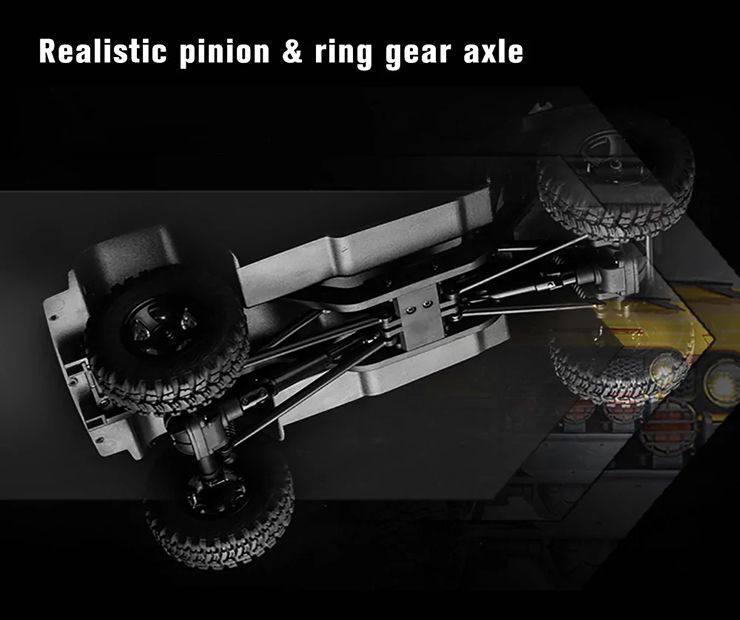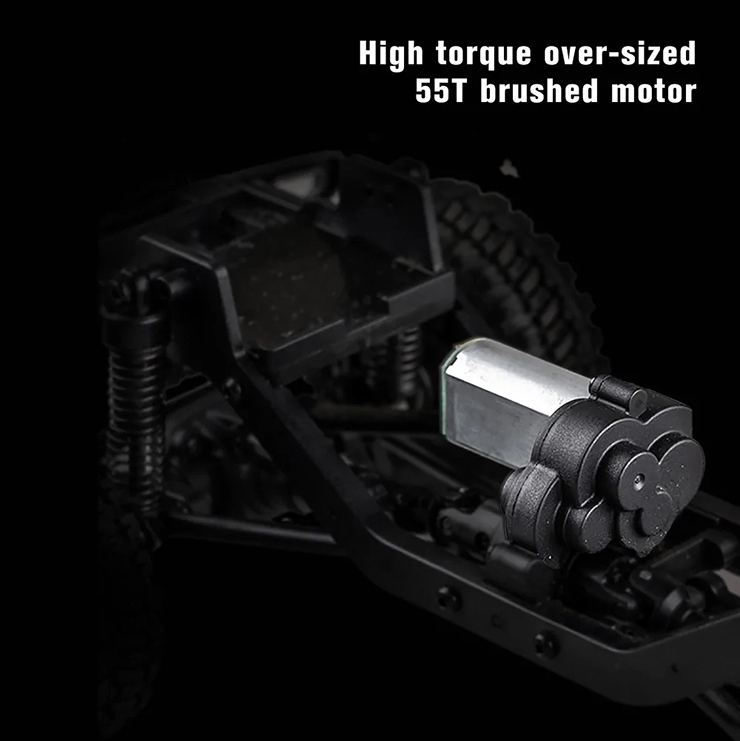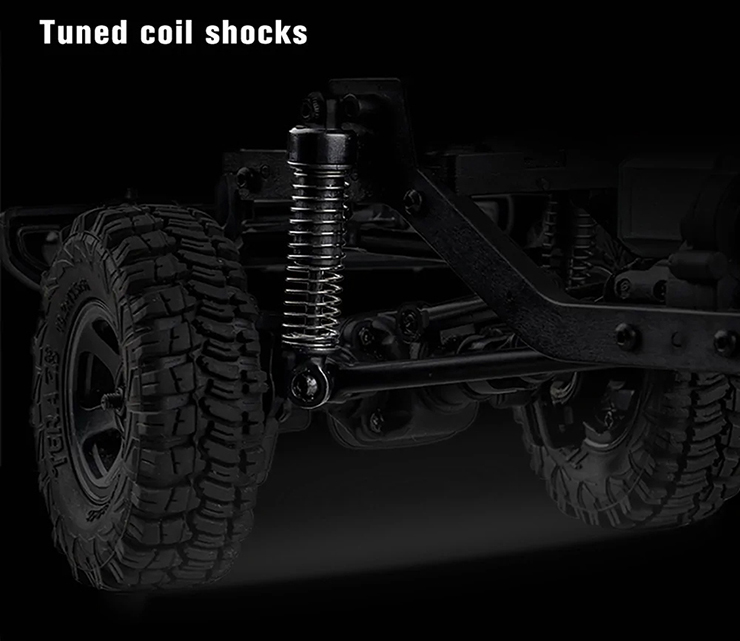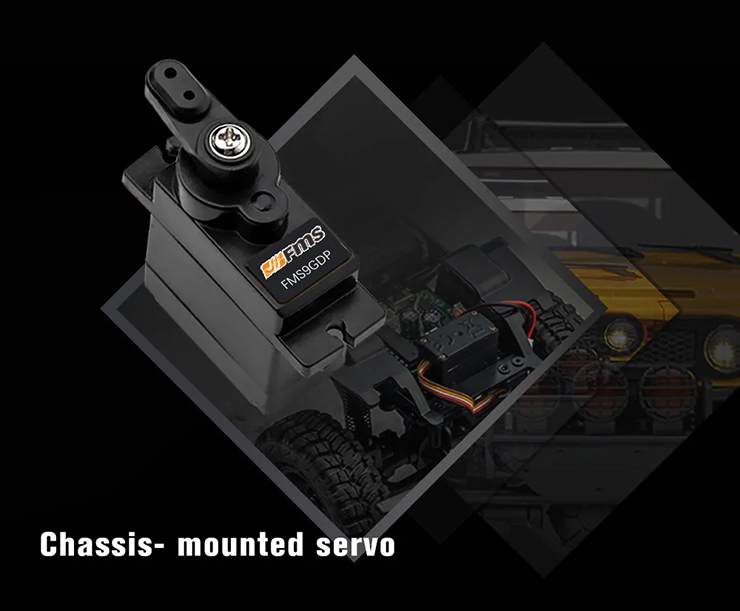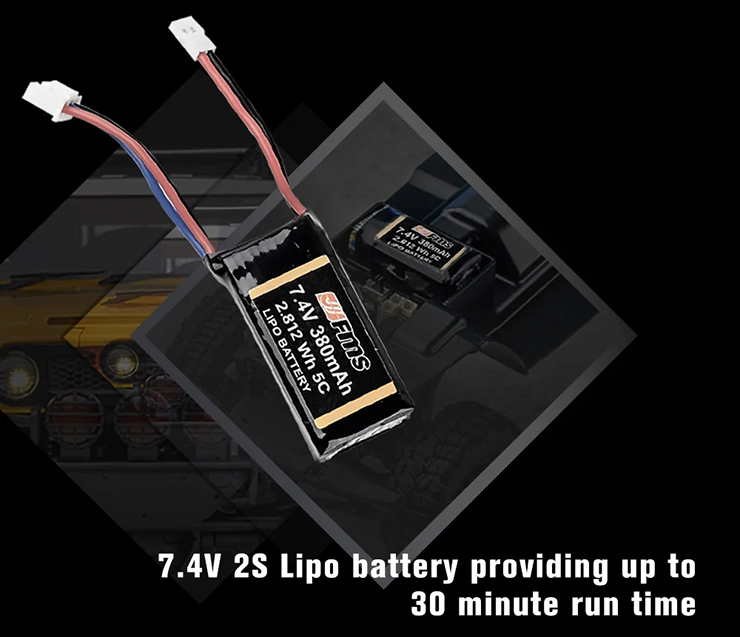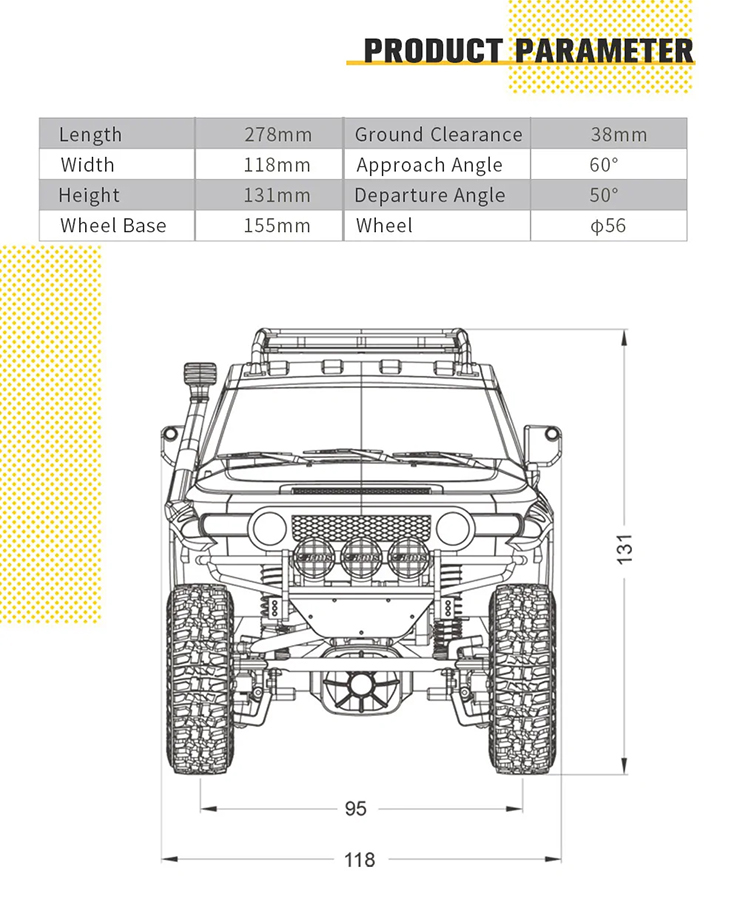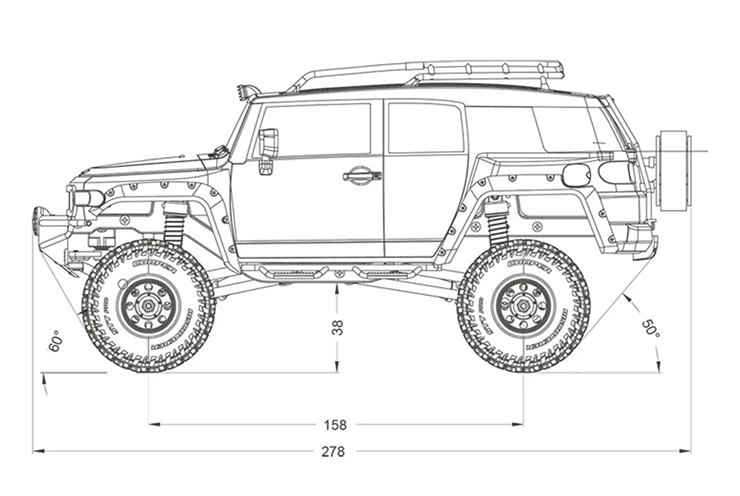 Declaration of Conformity
FMS11806 Declaration of Conformity