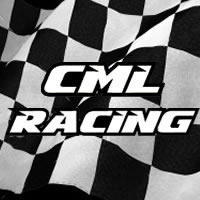 Strong 2012 Start for Tim Wood & Savox
05/04/12
The New 1/8 Circuit BRCA season kicked off with the season opener at the Wombwell circuit in South Yorkshire recently.
As ever, lead UK 1/8 Circuit Savox driver Tim Wood was in attendance putting the Savox SC1258-TG servos in his Serpent 966 EVO TE to good use.

After qualifying 4th overall due to fuel run-time issues, Tim had a poor start to the Main final. A longer than normal pause at the start saw Timís engine cut. The Savox powered car was rushed back to the pits and restarted before starting in 10th position and almost 2 laps down on the field.

The next 30 minutes was spent driving at rapid pace to eventually end up in third place at the flag. To achieve a podium after such a delay is very unusual in 1/8 Circuit due to speed of the class. The Savox servo equipped Serpent performed faultlessly all through this first race of 2012.

Next meeting is Halifax where Tim and Savox (along with his new Fastrax Hauler) will be looking for a good result.