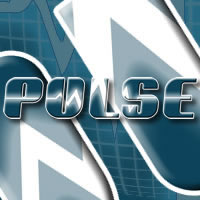 New - Etronix Pulse 2.4Ghz Radio Systems
16/12/10
The awesome Pulse radio systems from Etronix have been upgraded to use the latest FHSS 2.4Ghz technology.
FHSS stands for Frequency Hopping Spread Spectrum and is an advanced version of the previous DSSS (Direct Sequence Spread Spectrum) radio systems that came before. Frequency hopping allows for the radio signal to continously move up and down the range to maintain its unique integrity. This reduces the chance of interference from external sources and reduces the likelyhood of 2 radio systems clashing with each other.

All very technical huh?

All you need to know as an end-user is that FHSS rocks. Check out the awesome range of controllers below. Available in stick format, suitable to planes, helis, cars and boats or wheel format which is mostly used by racers.



Related Products

Etronix Pulse EX4G 4-channel 2.4ghz FHSS Proportional Radio System

Etronix Pulse EX3GPro 3-channel 2.4ghz FHSS Proportional Radio System

Etronix Pulse EX2G 2-channel 2.4ghz FHSS Proportional Radio System

Etronix Pulse EX3GPro 3-channel 2.4ghz FHSS Proportional Radio System

Etronix Pulse EX6G 6-channel 2.4ghz FHSS Proportional Radio System