World GT, First Impressions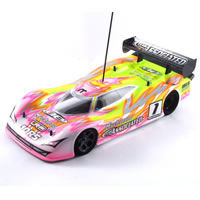 The subject of World GT seems to be on everyone?s lips at the moment and this exciting new formula will be up and running next year. We asked Associated team driver Olly Jefferies to give us his first impressions of the new car.
When I first started racing RC cars Pro 10 was dead and buried. The ultra fast pan cars had suffered through a lack of entries and, at the time, 1:10 touring cars were very much on the up. Over the past few years I have listened to my older fellow TC racers wax lyrical about the old Pro 10 class, so when World GT was announced a short while ago I was already an interested party. Add to this I am lover of full size GT, and Le- Mans type sport cars, my interest in World GT was fired up almost from the off.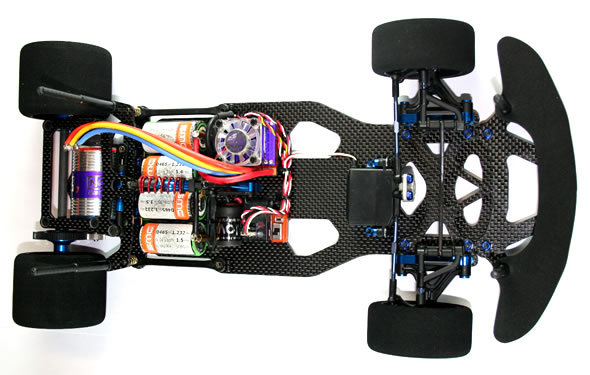 Pictures courtesy of Dez Chand, RRCi.
So what is a World GT car, well to keep it simple it?s a larger 1:12 car, similar in construction and like 1:12 running on foam tyre's. My version is the Associated RC10R5. In fact one of the reasons for my move back to Associated was to get into this exciting new class with one of the front running World GT manufactures. Rules for this class in the UK are still being fine tuned but early indications seem to be that this is going to be a very popular class of racing. I built my RC10R5 quickly so it could be taken to the BRCA AGM. After, I took a little more time to strip it and re-build it with a view to racing and testing it at my local club. The car itself is very easy to build and like all Associated products very good quality. I built the car as per the kit with no hop ups or optional tuning parts. Being not sure of which way the BRCA will go with regards to cells and motors I opted to run a 10.5 brushless set up with four cells. After racing 1:12 it was nice to have plenty of space under the body to arrange the speedo and receiver! There are no real tips for building the RC10R5 apart from follow the book. I always prepare the carbon parts on all cars I build by gluing the edges with super glue. For this I used the Take Off glue as it seems best suited for the job. I also put a small amount of black grease on the front spring. This is something we do with 1:12 scale and it seems to have the same effect on this car. When building the diff I ran the diff rings over lightly with some very fine wet 'n' dry. I also used the standard diff grease that comes with the kit as Associated grease is the generally regarded as the very best!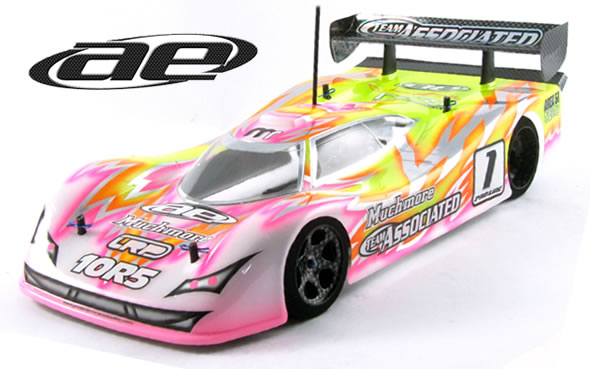 I took the completed car to my club in Gloucester to give the RC10R5 a shake down. The track at my home club is a little tight but does offer the chance to run the car on carpet and check everything was working OK. I was missing some shims which meant the ride height was a little higher than I would have liked. Tyre's used for the testing were Jaco purples (very nice with carbon look finish to the wheels). Straight away the car was good, I think the slightly higher ride height helped as it was a little bumpy. The feeling is good, it has similar characteristics as a 1:12 scale. I feel the car is closer to a 1:12 scale than a TC and was very easy to drive with no bad points. The car was set up with everything from the book and this seems a good basic set up. I feel the car has a good balance which makes it fast but easy to drive. So that was my first experience with the new formula, I can't wait to try the car on a bigger track and also try the car outside on tarmac (Cotswold with one of these cars feels very tempting). If my early experiences are anything to go by World GT is going to grab everyone?s attention and I can see a lot of touring car drivers having a go. I think it could also see a few 1:12 drivers dabbling outside on the tarmac during the summer months. I plan to take the car to the permanent Maritime carpet track in a few weeks and give the car a more comprehensive run...

Olly will also keep us up to speed with developments and testing as he approaches his first major meeting with the car.
Facebook