Round 3 Ledbury Summer Series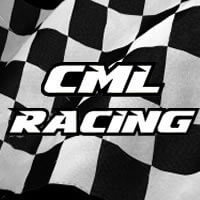 With a free weekend before the Weston Worlds a few of the AE team decided to attend a glorious sunny Ledbury for round 3 of their popular summer series.
After practice qualifying got under way and round 1 saw a top 4 AE lock out with Jon Howells, Lloyd Pitt, Carl O'Connor and Matt Francis on top, also showing great pace were Euan Chandler in 10th and returnee Pete Hedley making it 6 RC8B3.1 buggies in the top 12.
After 4 rounds of qualifying Jon Howells was on pole from Lloyd in second, Carl was in third with Matt in fifth making it 4 Team Associated RC8B3.1's in the A final, Pete and Euan lined up in the B final looking to make the bump into the A.
In the lower finals we had Keith Hamblett finishing sixth with his RC8B3.1e in the D final, well don Keith, Nick Johns finished sixth in the C final with his RC8B3.1 after a good race, well done Nick
In the B final we had Andy Lappin finishing a creditable seventh, well done Andy. Pete Hedley put in a spectacular run on his comeback after a few months away from racing and eventually finished in fifth after setting some blistering lap times and taking the fastest lap of the race by around half a second. Euan was desperately unlucky to miss bumping into his first ever A final after being in the top 3 from the start, unfortunately Euan suffered a flame out with 1 lap to go on the main straight whilst leading the race and eventually finished in fourth.
Onto the A final and Jon Howells duly took the win with 31 laps in 18mins 32sec, second and third was a hotly contested fight between Lloyd and Carl, with both drivers making very few mistakes. Carl kept the pressure on Lloyd but could not close the gap, Lloyd eventually took second place2 holding a 3 second gap as they crossed the finish line in 30 laps in 18 mins 30sec to lock out the podium for Team Associated, great racing boys!
Matt was in contention for the podium at the start and eventually finished 6th after a good race, well done Matt.
All in all a brilliant day for the AE boys.
Jon, Lloyd, Carl, Matt and Euan enjoyed some track time after the meeting to hone their racing lines before the next race which was great fun and a real show of why the AE team is the team to beat in 2018.
Well done everyone who attended and well done to the new crew heading up Ledbury model car club (Chris Stevens, Dave Mayne and Chris Lovell) now Nathan Powney has stepped down.
See you at Weston World's which is next on the calendar.
Facebook