Round 2 BRCA 1/8th Truggy and 1/8th Ebuggy National Series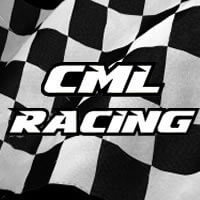 Some of CML's Team Associated team made the trip to North West Nitro for round 2 of the BRCA 1/8th Truggy and 1/8th Ebuggy national series.
Matt Lewis qualified 4th in the 1/8th Truggy with his Team Associated RC8T3.1 after making a few setup changes. Matt changed the rear hub position and rear toe to get a better balance on the loose dirt track while swapping between the Proline Blockade and Proline Electroshot tyres.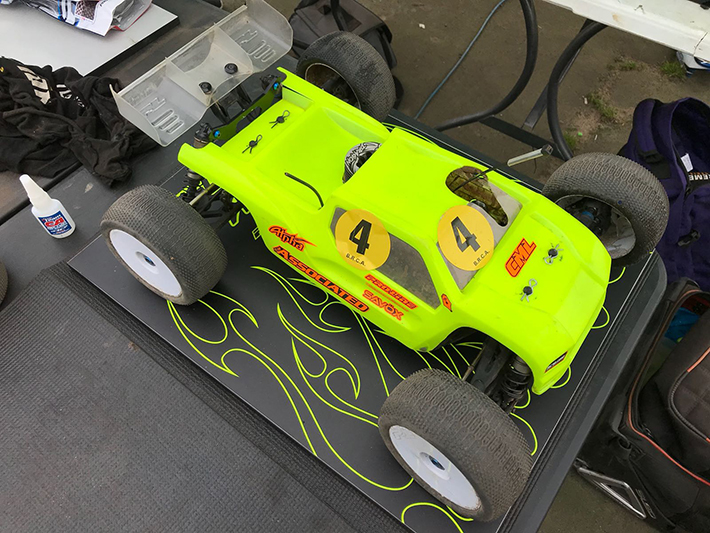 The Truggy A-main final would see some really good close racing through out. Matt's Team Associated RC8T3.1 had the pace to take the win, but a small mistake in the closing stages meant he couldn't catch up enough again to fight for the lead. For the Final Matt opted for the Proline X3 Electroshot on his RC8T3.1 and after 30 minutes he crossed the finish line only 8 seconds behind the leader to take 2nd place.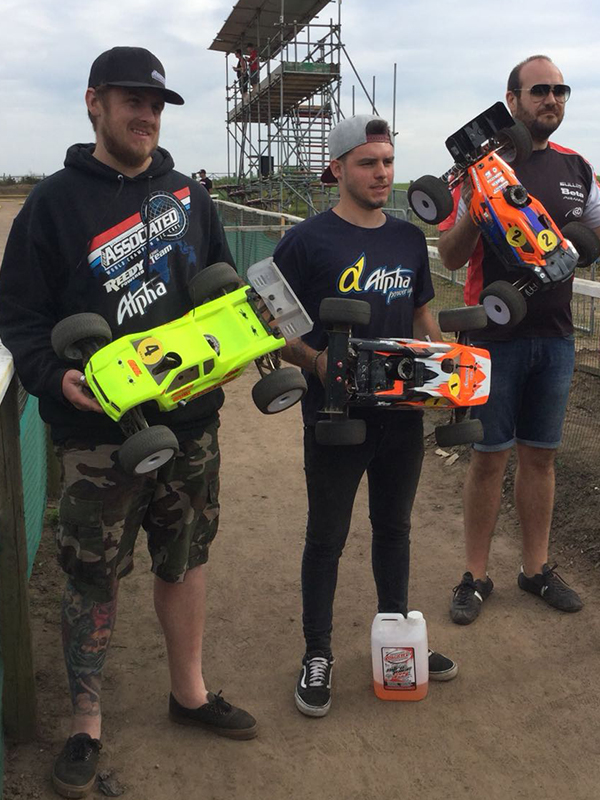 Mike Lewis had an equally good day and qualified 2nd in the 1/8th E-buggy after TQ'ing one of the rounds of qualifying with his Team Associated RC8B3.1e
Mike was also trying a few different Proline tyres for the loose fast track conditions, he was trying the Proline Buck shot, Holeshot and Suppressor. For the 15min E-buggy A-main final Mike opted for the Proline Suppressor.
Early on Mike was able to take the lead and pull a few second on the rest of the field. Unfortunately Mike made a small mistake and this turned out to be costly as the marshal didn't realise that he had not flipped him back on to his wheels before he walked away, by the time he was back on his wheels 2nd, 3rd, 4th and 5th had passed him.
Mike pushed the RC8B3e to the limit to make up the time lost and was able to regain 3rd, after 15 minutes he crossed the finish line only a few seconds behind 1st and 2nd!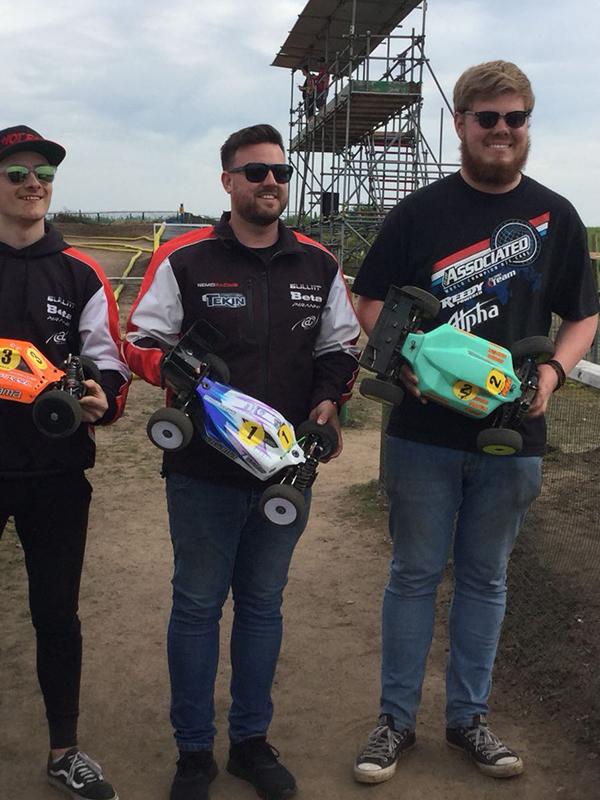 Facebook