NitroX Cross Winter Series - Round2 Nene Valley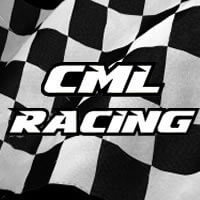 The RC Motorsport Team report back from Round 2 of the Nitro X Cross Winter Series took place at Nene Valley Raceway, Northampton.
Two of the team decided to venture out to Nene Valley and blow off the Christmas cobwebs and had mixed results.
The track is an Astro track which is large and normally used by 1:5 scale it has many features and is quite bumpy in places so can be challenging at times.
Andy "Coop" Cooper
I had a great days racing at Nene Valley Raceway in Northampton on their Astro track with my Team Associated RC8B3.1
My car was on top form again and didn't miss a beat, my tyre choice to start would be Hobao Angle Spikes as the track was damp and very slippery and I needed grip, once the track started to dry I changed to Proline Pinpoints.
I had 4 good rounds of qualifying which would see me placed 6th in B final.
I had a great start and went straight into the lead, but I was then taken out which would put me back to last place. With consistent driving I managed to plough through the field and get back up to 3rd place racing against Steve Price, after pushing hard on the last lap I made and mistake and rolled, unfortunately the marshal was not as quick as I needed and I had to settle for 4th place. I was pleased with 4th but disappointed that I just missed out on a bump up to the A Final. Thanks go to Cate Pound, Nina Green and Bryn for pitting again.

Andy's Set Up
Fuel: Byron
Diffs: 7K – 5K - 7K AE Oils
Shocks: 40 wt. front shock and 37wt rear Ae Oils – 6-hole piston
Tyres: Hobao Angles/Proline Pinpoints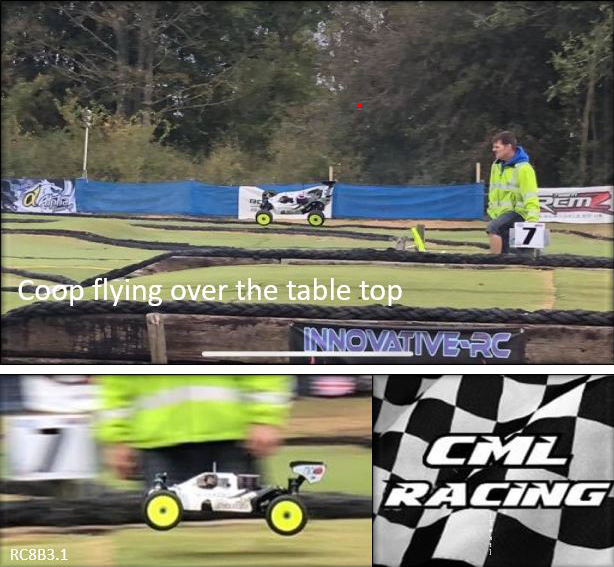 Bryn Pound
I didn't have the best of days at Nene Valley – qualifying was a struggle as I had two very poor sessions due to battery pack/receiver problems - the on/off switch failed and switched the car off mid race. After some frantic checking I managed to get back out and put in two decent rounds of qualifying which then placed me 4th on the grid in the D Final.
I got off to a good start and went straight into 2nd place and held this for some time and then chopped and changed between 3rd /2nd for the first half of the race. I was called in for fuel at 7 and a half minutes at which point I was lying 3rd and at the same time the 2nd place man came in, our pit crews were next to each other and it was who could keep their nerve to get out first – I'm happy to say Cate did an awesome job and got me back on track in front of 2nd place man – however, two laps in and the electrics let me down again, Cate rushed out and switched the car back on but it wasn't to be and after a second failure I then retired the car.

Apart from the battery/receiver problems my Team Associated RC8B3.1 was awesome as usual and handled superbly.
Bryn's Set Up
Fuel: Byron
Diff: 7K 5K 3K
Shocks: 37.5 front, 35wt rear – AE oils
Tyres: Hobao Angles/Proline Pinpoints
It was a promising start to the year and the team are looking forward to the rest of the racing year.
Facebook