EFRA 1/12 European Championships - Racing Arena Limburg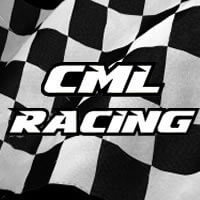 The 2018 EFRA 1/12 European Championships took place at the renowned Racing Arena Limburg in the Netherlands from 6-8 April. It was the second year in succession that the event had been hosted by this venue and a huge entry of more than 140 cars promised ultra-competitive racing in both the stock and modified categories.
Team Associated/Reedy were represented at the event by factory driver Mark Stiles and CML supported racer Matt Rice, both driving the Team Associated 12R6 chassis with Reedy electrics. Following a successful BRCA Nationals campaign which included several podium finishes for both drivers in their respective classes, their confidence was high going into the event.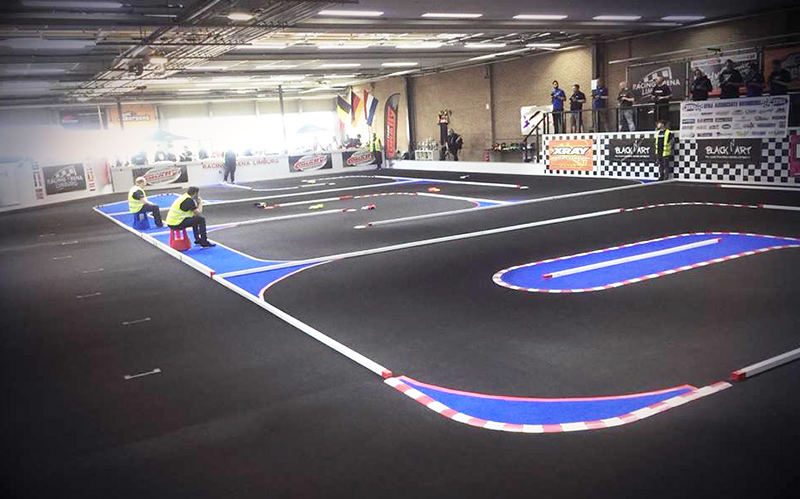 Mark and Matt used the Friday practice runs to familiarise themselves with the circuit and work on car setup. There was some additional pressure for Matt as having not raced at a Euros for some years he was seeded into a low heat and would need to set some competitive times in order to be moved into a higher heat for qualifying.
Matt managed to get some clean laps to lie in 17th place overall and was subsequently reseeded into the penultimate heat. Meanwhile Mark was 9th overall in stock and would be seeded into the top heat for qualifying. In modified Mark was a somewhat lowly 15th overall and whilst he was only 0.1 seconds a lap off of solid top-10 pace, although Mark had a good solid pace he was struggling to find that last little bit of balance.
Overnight the drivers discussed possible setup changes for qualifying and also drew upon the experience of some team mates back home who were unable to make the trip to race at the event. It was decided that they would try a different tyre compound for their first runs in the morning after hearing that some other drivers had made similar changes during practice and found them to be beneficial.
The change proved to be a positive step for both drivers, particularly Mark who managed solid top-10 runs in both classes and was much happier with his car balance.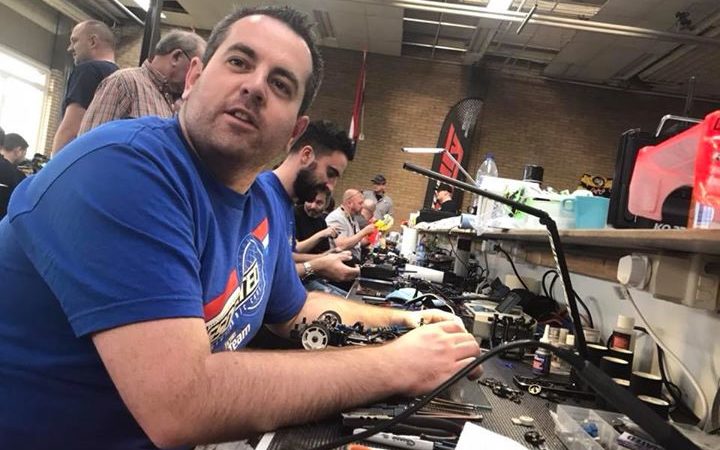 As qualifying progressed the track temperature rose and as a result times slowed significantly, with most competitors struggling to maintain consistent and predictable handling in their cars. It is at times such at these when a good result can be won or lost at large international events, so both Matt and Mark focused on remaining consistent and error free during their runs.
Mark ended up posting top-10 times in every round of stock qualifying and would line up 8th on the grid for the A-Final. Mark actually out qualified last year's champion in the class, highlighting the level of competitiveness seen in the stock category. Matt posted a top-15 run in his last qualifier and this when added to a 12th in round from earlier in qualifying would see him line up 6th in the B-Final – a result he was very happy with. Mark fared even better in modified and was only outside the top-10 once in qualifying on his way to lining up a superb 7th on the A-final grid.
The finals saw mixed fortunes for both drivers. A couple of untimely errors in leg 2 of the stock A-final saw a potential top-3 finish slip through Mark's fingers, but a brace of 5th place results left him a solid 6th overall. Matt ended up 19th overall with a solid run to 6th in his last final leg. In modified 6th and 7th place finishes were enough to give Mark 8th overall.
Results Summary:-
Mark Stiles (modified) – Q7 (12,6,5,16,6), F8 (6,10,7)
Mark Stiles (stock) – Q8 (8,7,6,5,9), F6 (6,5,5)
Matt Rice (stock) – Q16 (12,24,20,26,14), F19 (10,10,6)
Car Setups:-
Matt Rice Stock:- https://www.cmldistribution.co.uk/product/AS4021/setups/R6%20Matt%20Rice%20-%20Euros%20Limburg%202018%20Stock%20.pdf
Mark Stiles Modified:- https://www.cmldistribution.co.uk/product/AS4021/setups/R6%20Mark%20Stiles%20-%20Euros%20Limburg%202018%20Mod.pdf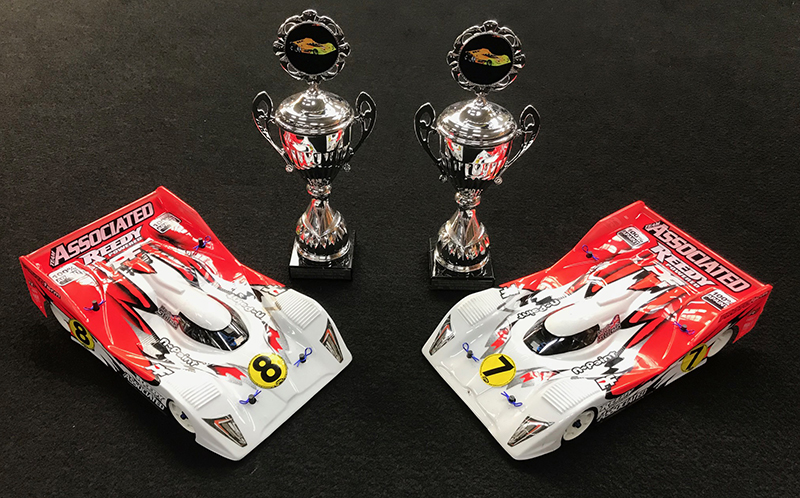 Full 12th Euro Results
http://www.myrcm.ch/myrcm/main?pLa=en&hId[1]=arv&dFi=limburg&dId[E]=38800#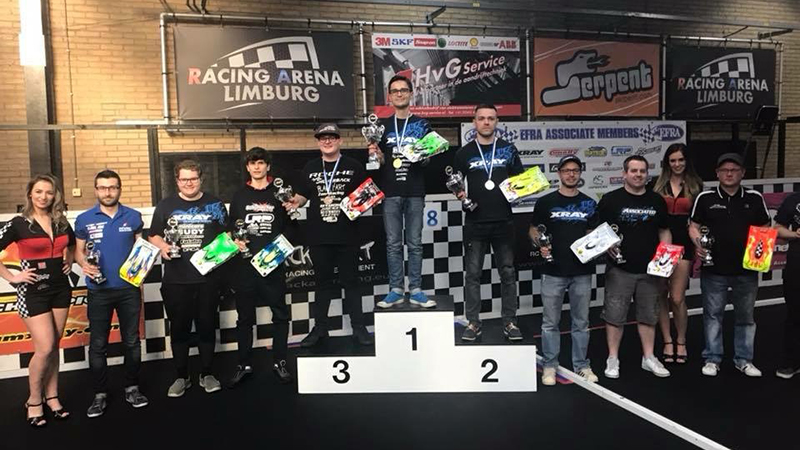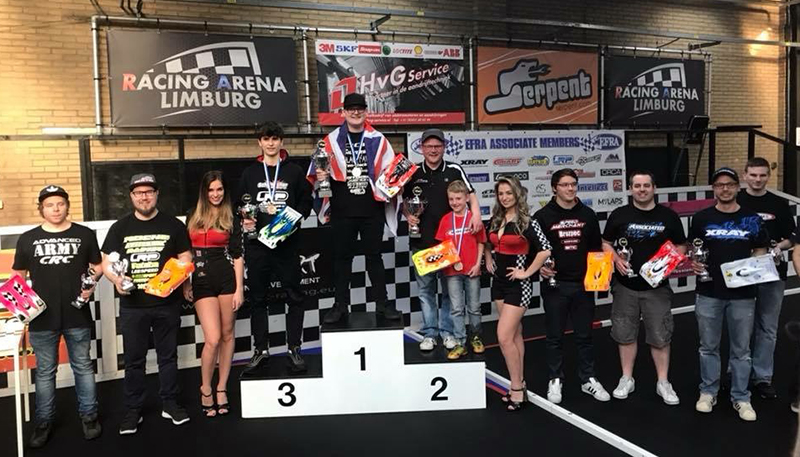 Facebook