CWIC Round 1 - Race Report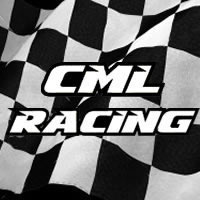 Sunday 14th October 2018 saw the return of Chippenham Model Car Club's famous CWIC series.
This year sees the series sponsored by CML Distribution and Sweep, with the touring car classes all using the all new Sweep 28R3 Carpet tyre, which is also the control tyre for the Essex Winter Series. The newly revised format saw a massive entry with 14 heats. All in all, the changes were well received. This was the last time this event would be held at the Christie Miller Sports Centre before moving to the new venue of the Olympiad Leisure Centre in Chippenham.

Modified TC
Modified Touring Car saw reigning champion Olly Jefferies back to defend his title.
Olly got off to a flying start winning the first final followed up by Chris Grainger and Harley Eldridge.
In the second final Olly got off well again, Harley made a great move on Chris moving to 2nd and was pushing really hard, unfortunately a mechanical failure meant she had to pull off leaving Chris to regain second and Ben Cosgrove to finish in 3rd.
13.5 Stock TC
13.5 Stock saw the return of Zak Finlay to defend his title. Zak got off to a great start and FTD'd to take pole position albeit he had his work cut out from Jonny Bowden pushing him hard. The first final went Zak's way with a win, Jonny was 2nd with his team mate Merv Wignall in 3rd. Onto the second final, once again Zak got off really well and was quite far ahead when he clipped the barrier which unfortunately ended his race leaving Jonny to take the win followed by Merv and Shaun Ogden in 3rd.
17.5 Stock TC
17.5 Stock was really well received and saw some really close racing.
Tim Woron took pole position. Final one saw Tim take the win followed by Tom Hampson and JK.
Final 2 once again saw the same three finish in the same order.
GT12
GT12 had a fairly good entry, Mark Parnell took FTD. Final one saw Jason Dockree take the win followed by Paul Bravery and Daniel Sparrow,
Final two saw Mark Parnell take the win followed by Jason and Daniel.
F1 was pretty well received with the class following the BRCA rules. Ben Cosgrove took FTD. Final one saw Ben take the win followed by locals James Millbank and Adie Parkes. Final two saw Ben seal another win with James taking 2nd and Lee Owen finishing in 3rd.
LMP
LMP saw Andy Murray make his first CWIC appearance which he topped off with FTD. The first final saw Andy take the win with Jonathan Simblet taking 2nd and Nathan Goodban finishing in 3rd.
Final two saw a slight change to the order, Andy took his second win with Chris Hughes finishing 2nd and Jonathan finishing 3rd.
Mini
Last but not least, the return of the Mini class. This class has been really well received. We decided to bring the class back due to a massive resurgence at a lot of clubs. It proved to be a great move with 3 heats booking in.
We saw veteran Andy Travis back racing a class we know he loves and proved this by FTD'ing. His car was on another level compared to the rest of the field and it would've taken something for him to be beat.
Final one saw Andy take the win followed by John Ridding and Andrew Cooper taking 3rd. Final two once again saw Andy take the win with John taking second and Andrew sealing 3rd.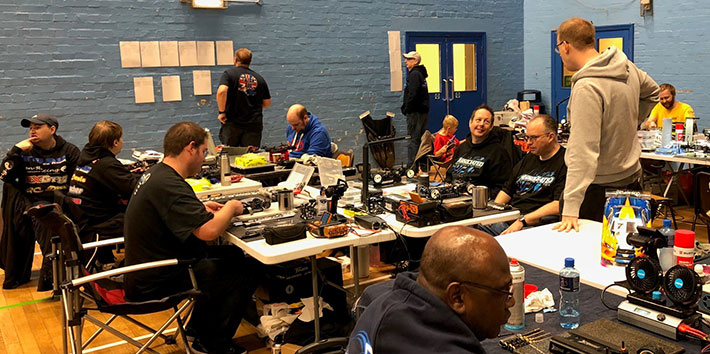 All in all, it was a fabulous meeting with a great atmosphere.
The next round will be held at our new venue The Olympiad Leisure Centre on 27th January 2019.
Facebook