XFLY 80MM ALPHA EDF 970MM JET w/o TX/RX/BATT - GREY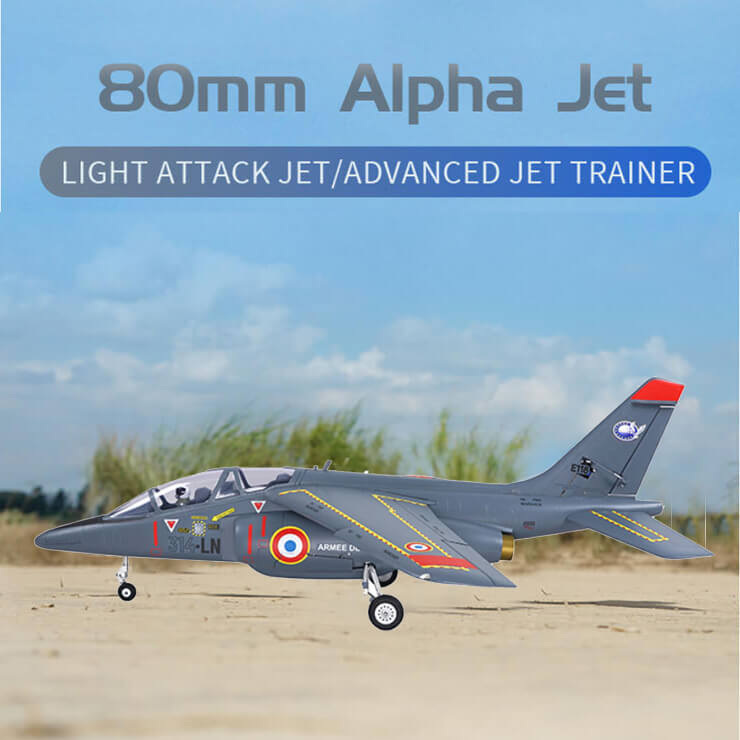 The XFly Alpha 80mm EDF jet is an extra scale and featurerich model. It is packed full of scale details including molded in panel lines, simulated antenna, cleaar canopy, removable gun pod and more. Featuring the functional LED navigation and landing ligts, operational flaps, full-flying horizontal stabs, sequenced gear doors and scale retractable CNC metal landing gears, the XFly Alpha jet can take your scale flying experience to another level!
The stock power system includes high-efficicent 12 blade 80mm fan, 6S-compatible brushless inrunner motor and 100A ESC that delivers top speed, vertical performance and turbine like sound with 6S LiPo battery. Integrated wing connectors and glueless design facilitate fast and easy assembley - only 8 screws needed to get the Alpha jet almost ready to fly.
All details and features add up to deliver flying experience of a scale advanced jet trainer, and make your pilot jet dream come true!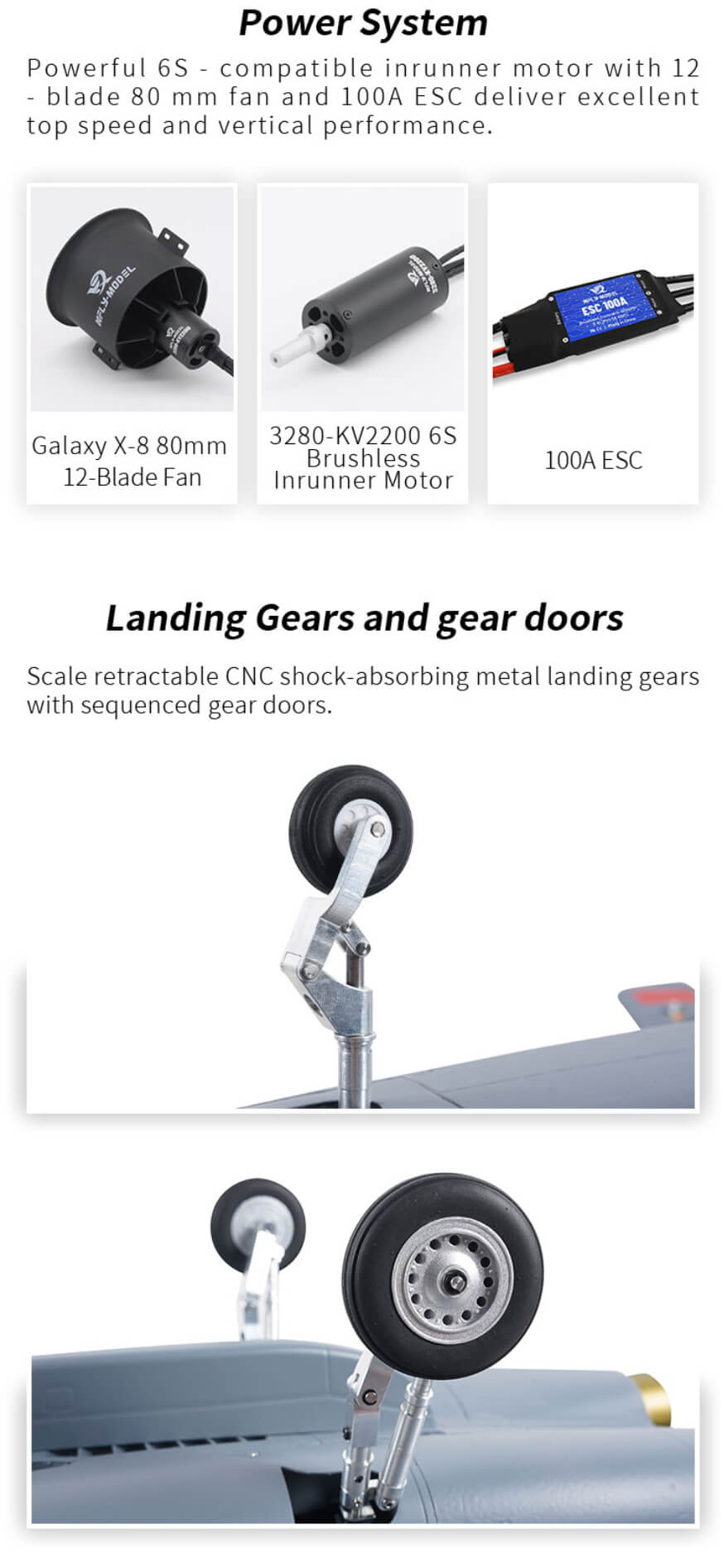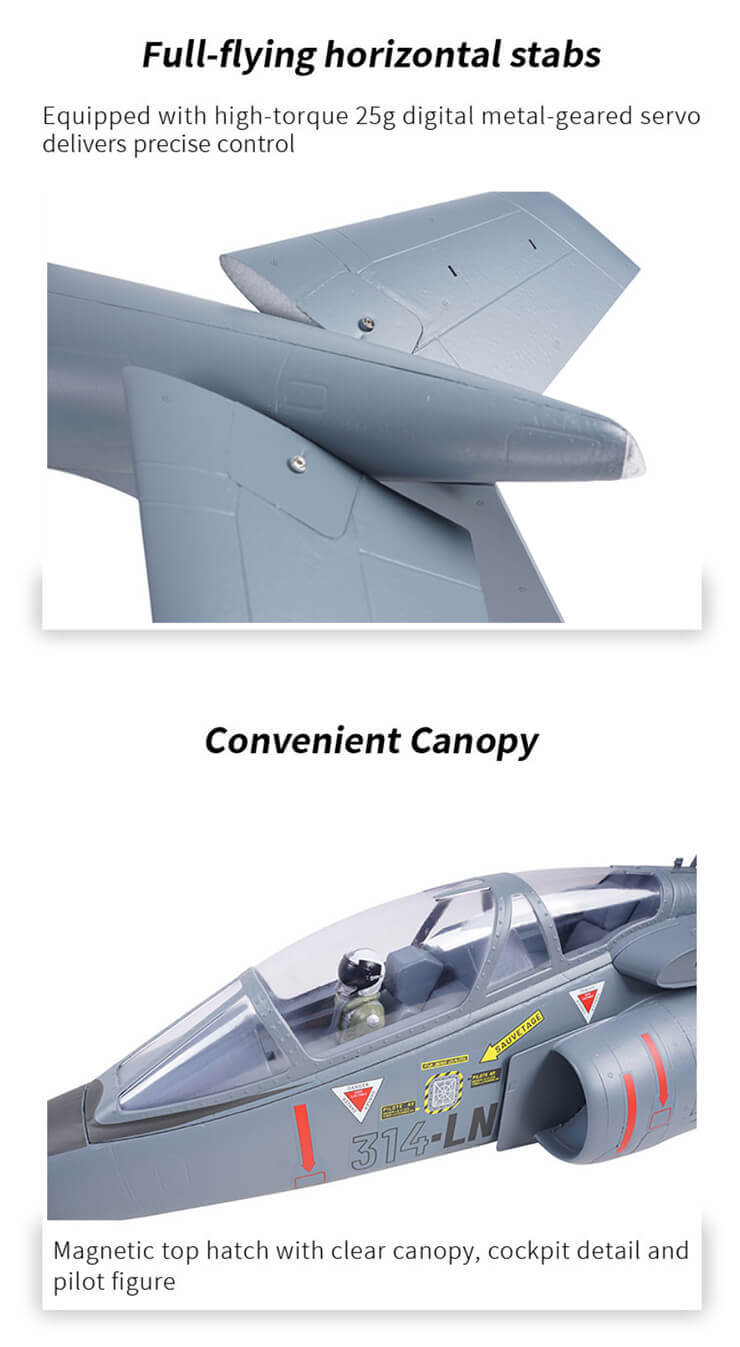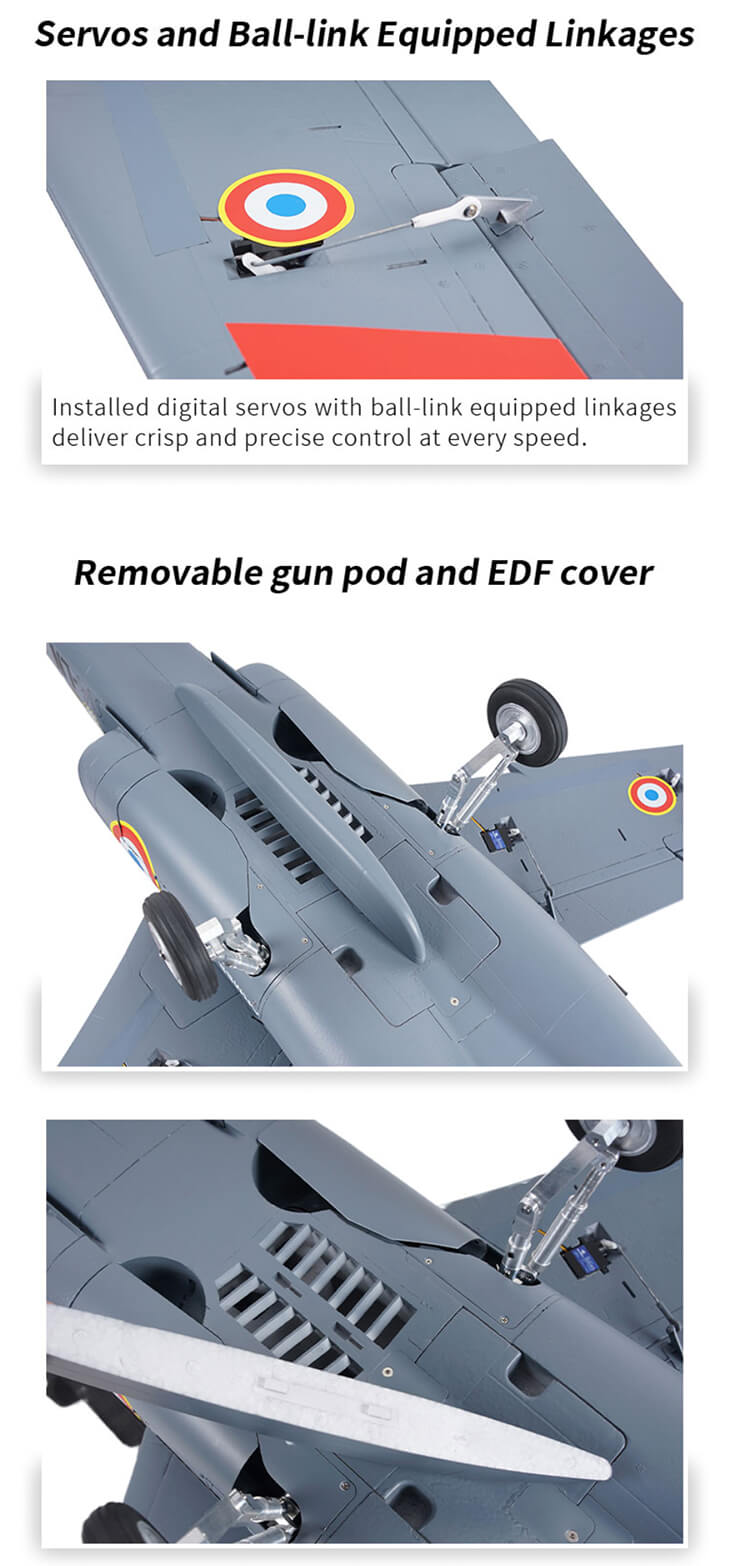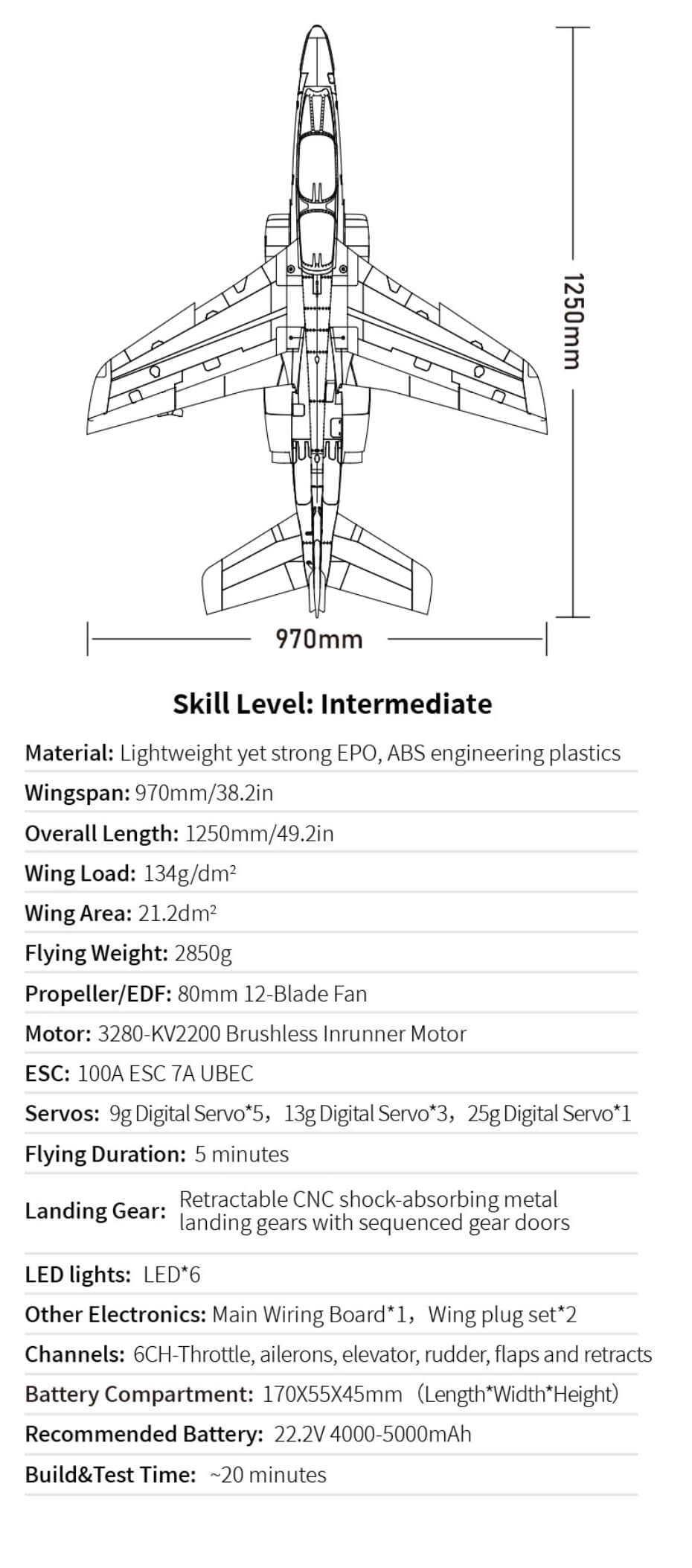 For further information: on flying your RC plane in a safe and responsible manner please check out www.bmfa.org