VOLANTEX TRAINSTAR MINI 3CH 400MM BRUSHED W/GYRO EPP RTF
Info
VOLANTEX TRAINSTAR MINI 3CH 400MM BRUSHED w/GYRO EPP RTF
RRP :

£64.99
Where To Buy?
Description
VOLANTEX TRAINSTAR MINI 3CH 400MM BRUSHED w/GYRO EPP RTF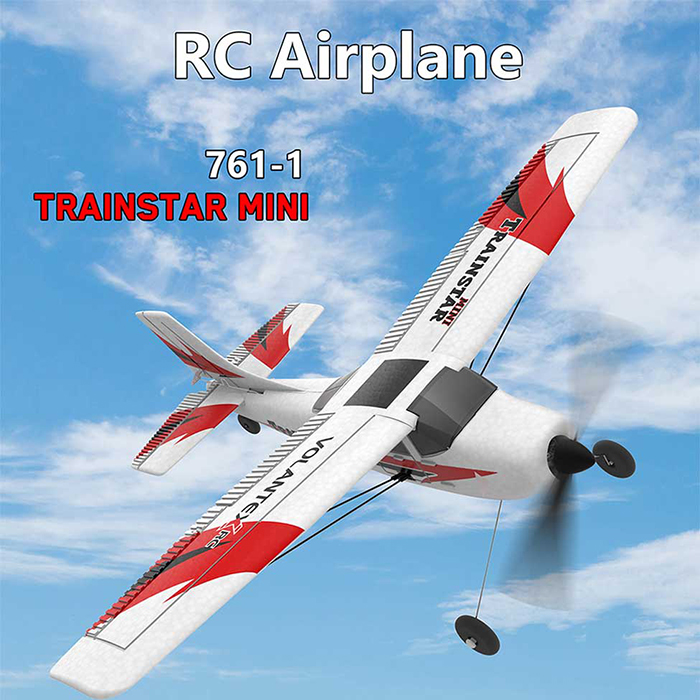 Small size and a convenient carry box make the Mini Trainstar from Volantex the perfect companion for some lunchtime fun in the park. What's more with it's built-in gyro stabilizer unit with auto level function, it is liter-ally perfect for all abilities. This gyro features an automatic leveling system that continually adjusts the control surfaces so that the plane is easy to control, preventing it from flipping, rolling or inverting by mistake while increasing overall stability. The gyro has three workings modes: beginner (full assist), mid (some assist) and expert (gyro off-full manual).

Everything is pre-assembled with foam pieces glued and pushrods con-nected right from the box. All that is required is 4 x AA batteries for the TX, the landing gear wire to be clipped into place and the 1S battery to be charged.

The Mini Trainstar's light weight will keep it from being damaged heavily in the event of a crash, but you do get a spare prop just in case! With three modes of gyro stabiliza- tion to select to suit your skill level the Mini Trainstar is a great choice for anyone who wants to try their hand at flying an R/C Model.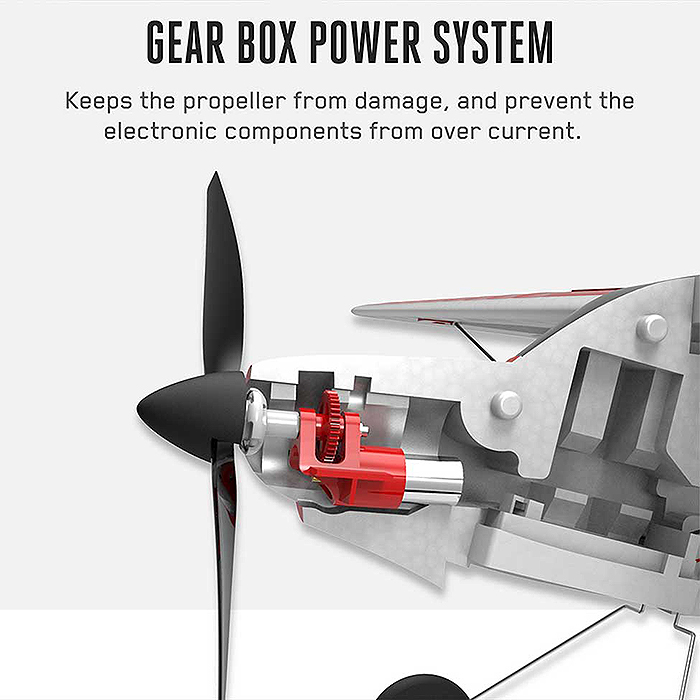 Volantex Mini Trainstar Features:
Pre-Assembled Ready-to-Run
High wing trainer for stable and easy flight
Lightweight and durable EPP Foam
Proportional radio system
3 channel
6-Axis gyro
3 mode stabilizer settings
3.7V 180mAh LiPo battery
Flight time: 8-10min
Carbon fibre reinforced wings, rudder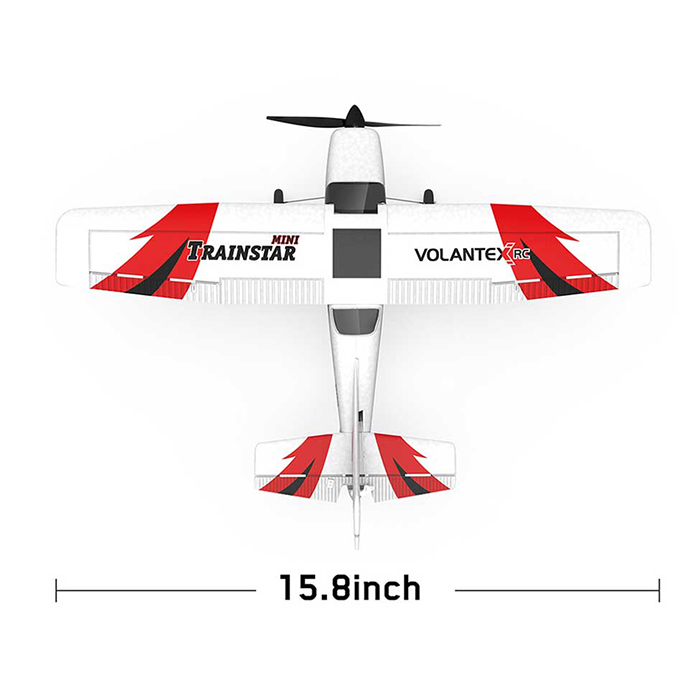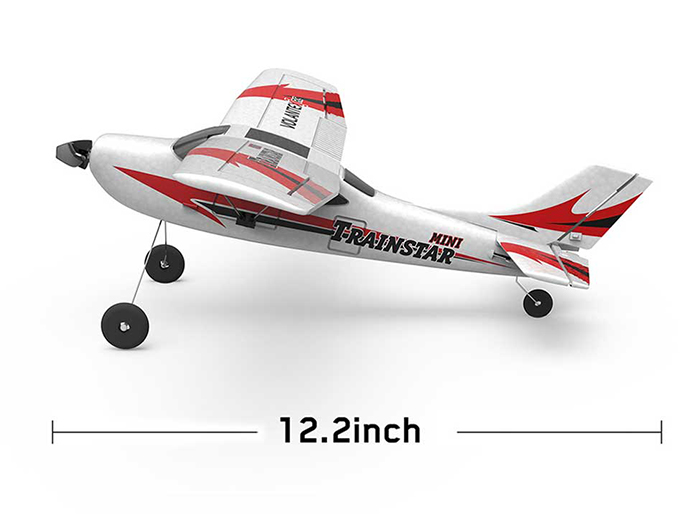 Spec Check:
Wing span: 400mm
Length: 310mm
Flying weight: 20g
For further information: on flying your RC plane in a safe and responsible manner please check out www.bmfa.org
Declaration of Conformity
V761-1 Declaration of Conformity
KEY:

OUT OF STOCK

VERY LOW STOCK

LOW STOCK

IN STOCK
Reviews
This product has a rating of


Mr
Perfect little model for the beginner, and great fun you can gradually turn the stabilizers off as you progress.You can easily click back to beginner mode if you get into difficulty too.