SAVOX WATERPROOF DIGITAL MINI SERVO 5KG/0.12S@6V 8KG/0.10S@7.4V (TRX 1/16)
Info
SAVOX WATERPROOF DIGITAL MINI SERVO 5KG/0.12s@6V 8KG/0.10s@7.4V (TRX 1/16)
RRP :

£62.99
Buy via Kibo
Description
SAVOX WATERPROOF DIGITAL MINI SERVO 5KG/0.12s@6V 8KG/0.10s@7.4V (TRX 1/16)
The SW-1250MG is a premium waterproof, ultra torque, digital mini servo that is the ultimate replacement for Traxxas 1/16 scale applications.
Features
Full aluminum waterproof case.
Strong metal gear train for increased durability.
Ultra torque and speed for mini applications
Designed for Traxxas 1/16 vehicles.
Specifications
Torque @ 6.0v - 5.0 kg-cm/69.4 oz-in
Torque @ 7.4v - 8.0 kg-cm/111.1 oz-in
Speed @ 6.0v - 0.12 sec/60 deg
Speed @ 7.4v - 0. 10sec/60 deg
Technical Details
Operating Temperature: 14° - 122°F (-10° - 50°C)
Running Current (no load): 80mA @4.8V, 100mA @6.0V
Stall Current (at locked): 1500mA @4.8V, 1900mA @6.0V
Idle Current: 5mA @4.8V, 5mA @6.0V
Wire Length: 200 ± 5mm
Output Gear Spline: 25 Tooth
Bearings: 1BB
Operating Travel: 100° (1000 → 2000 µ second)
Neutral Position: 1500 µ second
Pulse Width Range: 800 → 2200 µ second
Maximum Travel: Appx 130° (800 → 2200 µ second)
Refresh Rate: 333 Hz
Motor Type: Coreless
Unsure which servo you need for your model?
Visit our Savox Servo Soultion Centre and find the ideal servo for your needs.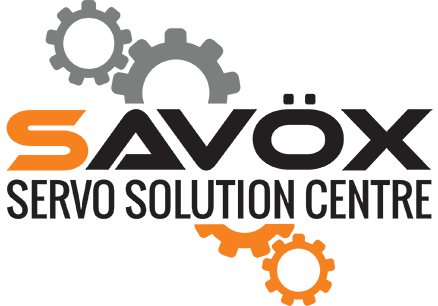 KEY:

OUT OF STOCK

VERY LOW STOCK

LOW STOCK

IN STOCK