SAVOX JUMBO DIGITAL SERVO 40KG/0.17S@7.4V
Info
SAVOX JUMBO DIGITAL SERVO 40KG/0.17s@7.4V
Part Number: SAV-SV0236MG
Brand: Savox
Availability:
RRP :

£60.99
Buy via Kibo
Description
SAVOX JUMBO DIGITAL SERVO 40KG/0.17s@7.4V
Savox jumbo sized servos for all heavy duty applications such as 1/5th scale cars, large boats and aircraft. Built to handle load and power these 7.4v compatible, digital servos feature all steel metal geartrain, full ball bearings, heatsink case body and heavy duty horns and mounts.

Savox SV0236MG Features:
Combines leading edge technology with super high 12 bit (4096) resolution and unique steel gears
Super light-weight
High speed, incredible efficiency, and low power consumption
Extremely strong metal steel gears ensure long-life and durability
The full aluminum case design not only looks good but also allows for cooler and smoother operating temps
Ideal for 5th scale vehicles
Spec Check:
Dimensions(mm): 65.8x30x57.4
Weight(g): 200
Speed(@6.0V sec/60): .21
Torque(@6.0V oz-in): 416.6
Speed(@7.4V sec/60): .17
Torque(@7.4V oz-in): 555.5
Gear: Metal
Bearing: 2BB
Case: Aluminum Middle
15 Tooth Spline
Frequency: 250-333hz
Pulse Width Frequency: 1520
Unsure which servo you need for your model?
Visit our Savox Servo Soultion Centre and find the ideal servo for your needs.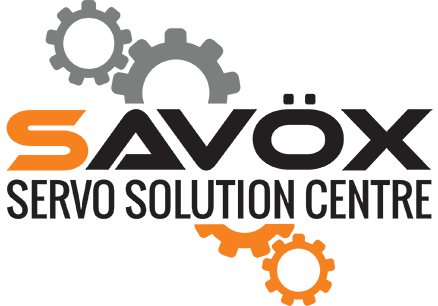 KEY:

OUT OF STOCK

VERY LOW STOCK

LOW STOCK

IN STOCK