SAVOX LOW PROFILE BRUSHLESS DIGITAL SERVO 10KG/0.076S@6.0V - BLACK
Info
SAVOX LOW PROFILE BRUSHLESS DIGITAL SERVO 10KG/0.076s@6.0V - BLACK
Part Number: SAV-SB2263MGB
Brand: Savox
Availability:
RRP :

£79.99
Buy via Kibo
Description
SAVOX LOW PROFILE BRUSHLESS DIGITAL SERVO 10KG/0.076s@6.0V - BLACK
Savox have listened to racers requests and released this Limited Edition range of 'Black Edition' servos primarily aimed at r/c car racers. With many race vehicles now sporting a stealthy all black appearance ranging from the moulded components, carbon chassis and black aluminium accessories racers have been looking to continue the theme with their electronics.

Savox have taken this onboard and released six servos from their range featuring a sleek black aluminum center case with laser etched details, as well as a shorter 80mm long all black leaded wire.

When space is an issue or you are trying to get the perfect balance the reduced size and weight of the Low Profile servos makes a perfect fit. Limited space in large scale gliders or space saving size in 1/10th sedans modern ultra narrow chassis designs makes this servo a winner for users in these markets.

Savox Black Edition Servo Features:
Black aluminum center case.
Shorter 80mm all black leaded wire.
Combines leading edge technology with super high 12 bit (4096) resolution and titanium gears.
Super light-weight.
Coreless motor provides high speed, incredible efficiency, and low power consumption.
Titanium gears ensure long life and durability.
The aluminum case design not only looks good but also allows for cooler operating temps.
Spec Check:
Dimensions(mm): 40.8X20X25.4
Weight(g): 48g
Speed(@4.8V sec/60): 0.10
Torque(@4.8V kg-cm): 8.0
Speed(@6.0V sec/60): 0.08
Torque(@6.0V kg-cm): 10.0
Gear: Metal
Bearing: 2BB
Case Body: Aluminum
Case Cap: Plastic
Spline: 25 Tooth
Unsure which servo you need for your model?
Visit our Savox Servo Soultion Centre and find the ideal servo for your needs.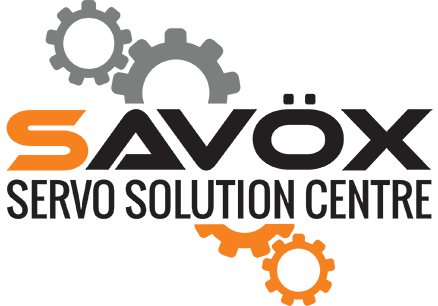 KEY:

OUT OF STOCK

VERY LOW STOCK

LOW STOCK

IN STOCK