ROC HOBBY 1/18 KATANA RTR SCALE CRAWLER W/HARD BODY
Info
ROC HOBBY 1/18 KATANA RTR SCALE CRAWLER w/HARD BODY
Part Number: ROC003RTR
Brand: Roc Hobby
Availability:
RRP :

£189.99
Buy via Kibo
Description
ROC HOBBY 1/18 KATANA RTR SCALE CRAWLER w/HARD BODY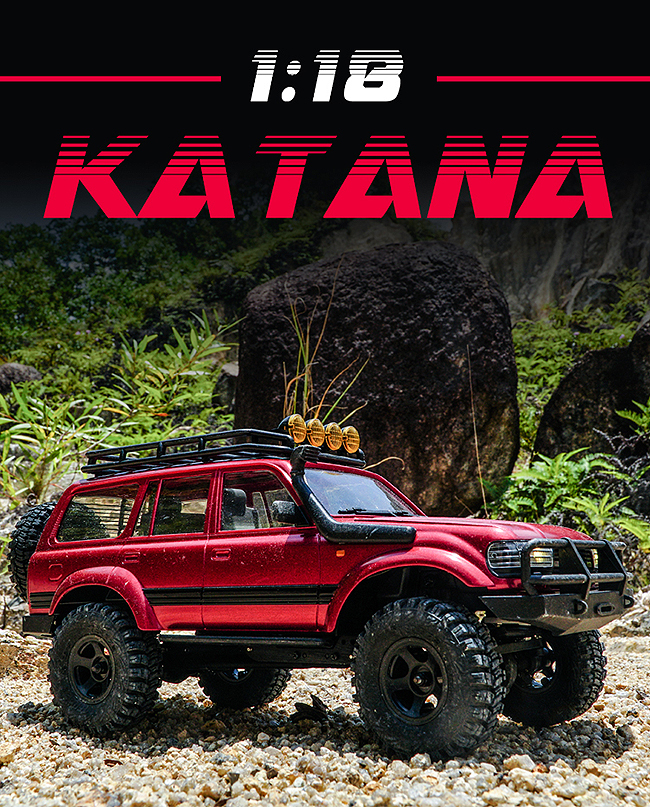 From the period-correct lights and functioning indicators to vents on the vehicle body, the Katana was designed to static-model standards. Even the interior is painstakingly recreated in 1:18 scale. A feature-packed trail-proven chassis drives the Katana. Aluminum rails provide a rigid platform whilea multilink geometry with panhard bar chassis design allows for maximum axle articulation.
Power is delivered from the super high-torque gearbox to ultra grippy beadlock tires via nylon driveshafts. Water-resistant 2S 7.4V electronics consists of an independent servo, 2-in-1 receiver/ESC, 050 motor and 7.4V 600mAh battery; Allowing for high power-to-weight ratio and all weather operations.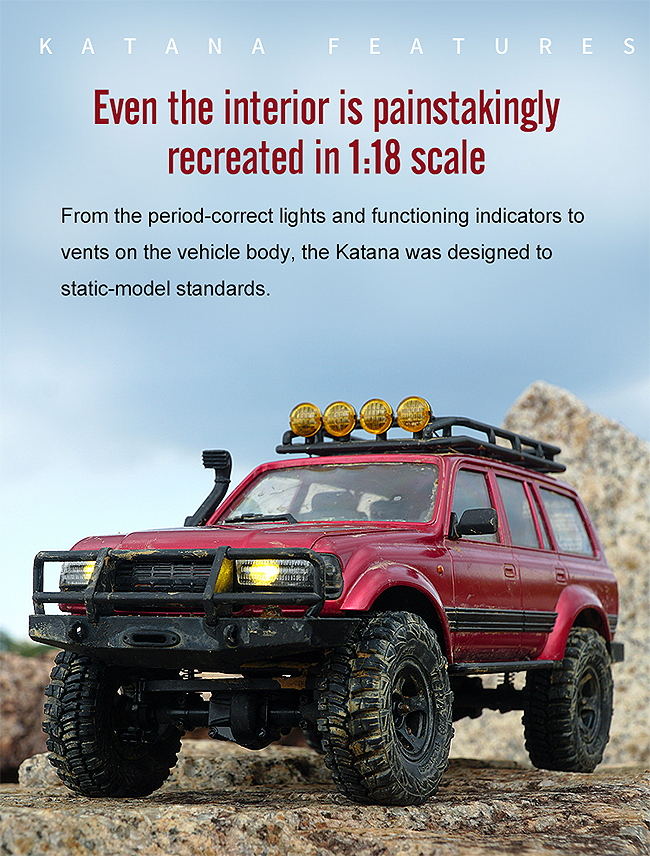 Features
Injection-molded hard body
Functional hood
Scale interior features
Multifunctional light control system ( CH3 for on/off and functional indicators)
Rhino bumper kit & roof rack
High traction M/T tire with 1.0 inch internal bead lock wheel
Realistic pinion & ring gear axle
High torque transmission with 104:1 FDL
Water resistant electronics with 2.4GHz radio
High torque over-sized 55T brushed motor
7.4v 2S lipo battery with up to 30 minute run time
Chassis mounted servo
Aluminum ladder chassis
Tuned coil shocks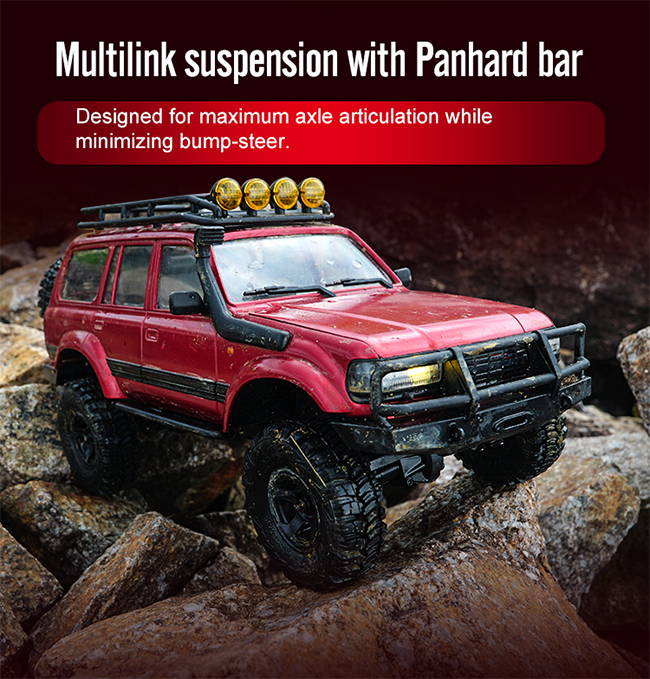 Specification
Length: 281.5 mm
Width: 114 mm
Heigth: 137 mm
Wheelbase: 155 mm
Ground clearance: 34 mm
Departure angle: 58,5°
Approach angle: 44 °
Tires: Diameter 66 mm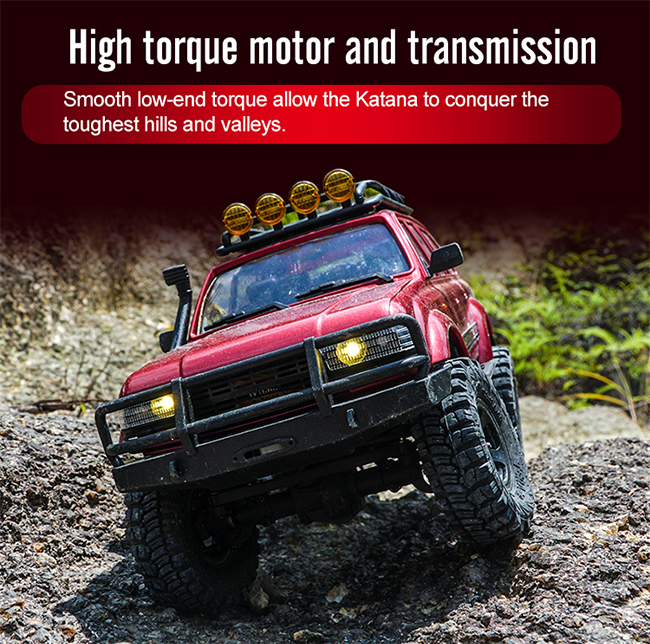 Includes
RocHobby 1/18 Katana Scaler RTR Car Kit (1 set)
Radio System
USB Charger
Battery
Requires
Declaration of Conformity
ROC003RTR Declaration of Conformity
KEY:

OUT OF STOCK

VERY LOW STOCK

LOW STOCK

IN STOCK
Video