JOYSWAY DRAGON FLITE 95 RACING SAILING YACHT RTR
Big fast racing RC sailing boat for adults.
Every aspect of the DragonFlite 95 has been developed with very latest radio sailing design concepts, construction, and components for a first class radio sailing experience, right out of the box!
Everything needed to sail is included in the kit, all you need to do is add 8 x AA batteries and go sail! The DragonFlite 95 uses cutting edge components not found in other manufactured RC Yacht models including: -Carbon fiber keel fin, advanced design keel bulb -Shroud less, keel step, one piece carbon mast -Mylar Sails
The DragonFlite 95 is a yacht designed to be a convenient size, on and off the water. It's light weight and long, narrow hull give it the kind of light wind performance most other radio yachts can only dream of. The lightweight design approach gives the DF95 a versatile profile that gives it the ability to perform in strong winds, or light shifty pond conditions due to it's low aspect, lightweight rigs with careful sail plan developed to ensure perfect handling and balance.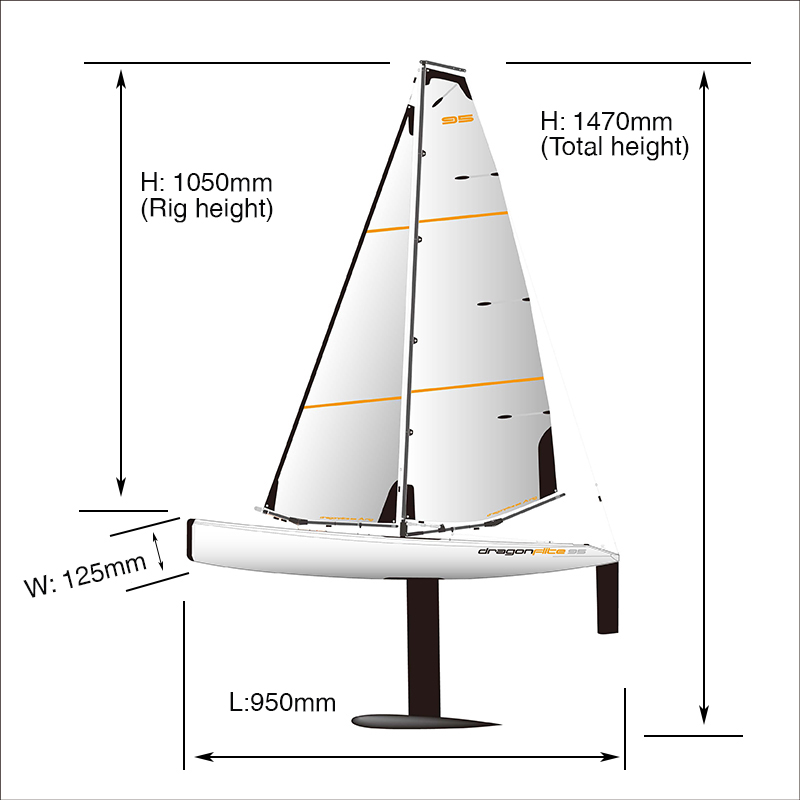 Specifications
Length: 950 mm
Width: 125 mm
Rig Height: 1050 mm
Overall Height: 1470 mm
RTR Total weight: 2000g (Batteries not included)
Sail Area (Mainsail): 2314 cm2
Sail Area (Jib): 1422 cm2
Sail Area (Overall): 3736 cm2
Hull Material: Molded plastic with painted finish and logo sticker
Please Note: Radio gear requires 4pcs AA batteries for transmitter & 4 pcs AA batteries for receiver.
What's Included
Fully Painted, Moulded Plastic Hull
50 micron mylar film racing sails with painted flow stripes and logo
Moulded carbonfibre keel with zinc ballast bulb
Metal geared rudder servo and fast, powerful sail winch
2.4G 4CH digital proportional transmitter
2.4G 4CH receiver
Display stand (Moulded plastic and glassfibre tubes)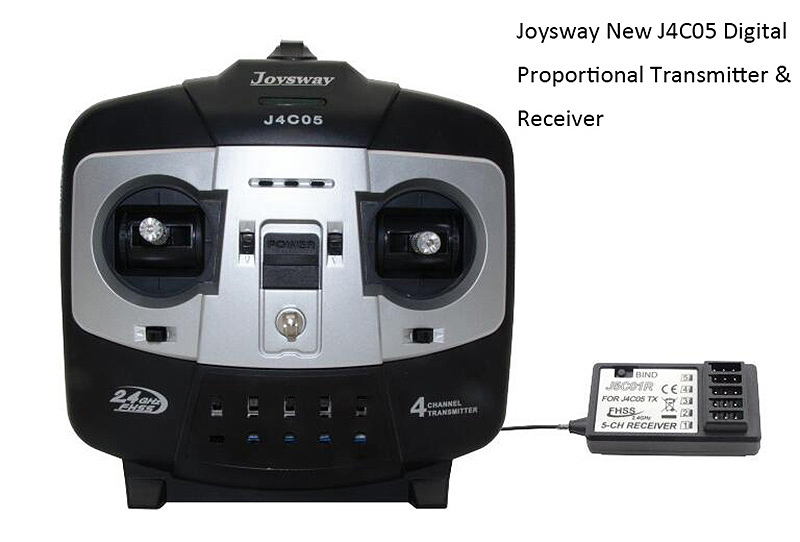 Declaration of Conformity
JY8811 Declaration of Conformity