HUBSAN ZINO MINI PRO DRONE 64GB eMMC Built IN, ONE BATTERY
The new Hubsan Zino Mini Pro is your pathway to high quality photo and video footage set in a compact ultra light weight sub 250gm package to make flying this drone super easy.
The Zino Mini Pro boasts features not seen before on a drone of this size. The front/back/down obstacle avoidance is a stand out feature on a drone of this size. A 48mega pixel camera with 6x digital zoom, coupled with 200Mbps produces images and video footage only seen on larger, far more expensive drones. 40 minutes of flight time should ensure you have more than enough time to film, view or shoot what you need.
Please Note:
The Intelligent Battery Management System shown below is an optional extra and is not part of this package.
The Hubsan Zino Mini Pro will also require separately a 'normal 5v micro interface phone charger'.
Features
249gm Lightweight & Foldable Design
3-Direction Obstacle Avoidance
Up to 40 Minutes of Flight Time
10KM Remote Control Distance
3-Axis Gimbal with 4K30 Video
1/1.3" CMOS sensor
f/1.85 super large aperture
Hubsan Syncleas.3.0 1080P/30fps 20 Mbps 10 KM
Up to 6x hybrid Zoom
Optical-flow night light
Al tracking Mode
Enhanced HDR Photos
Built-in intelligent flight battery
Size: 137x88x61.6mm
Weight: 249grams
64GB eMMC Memory (no card slot)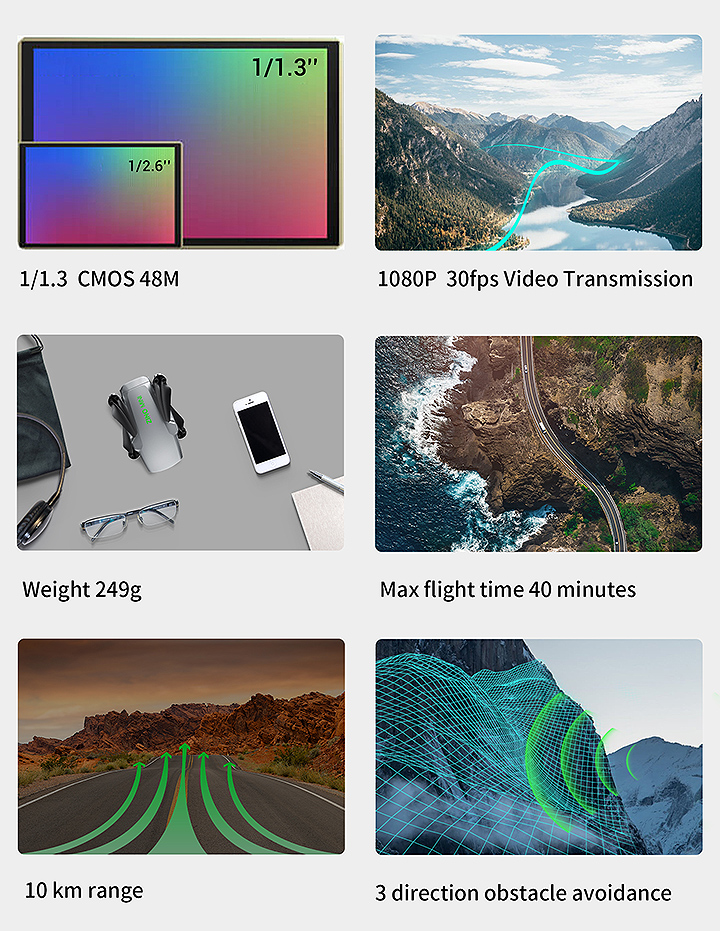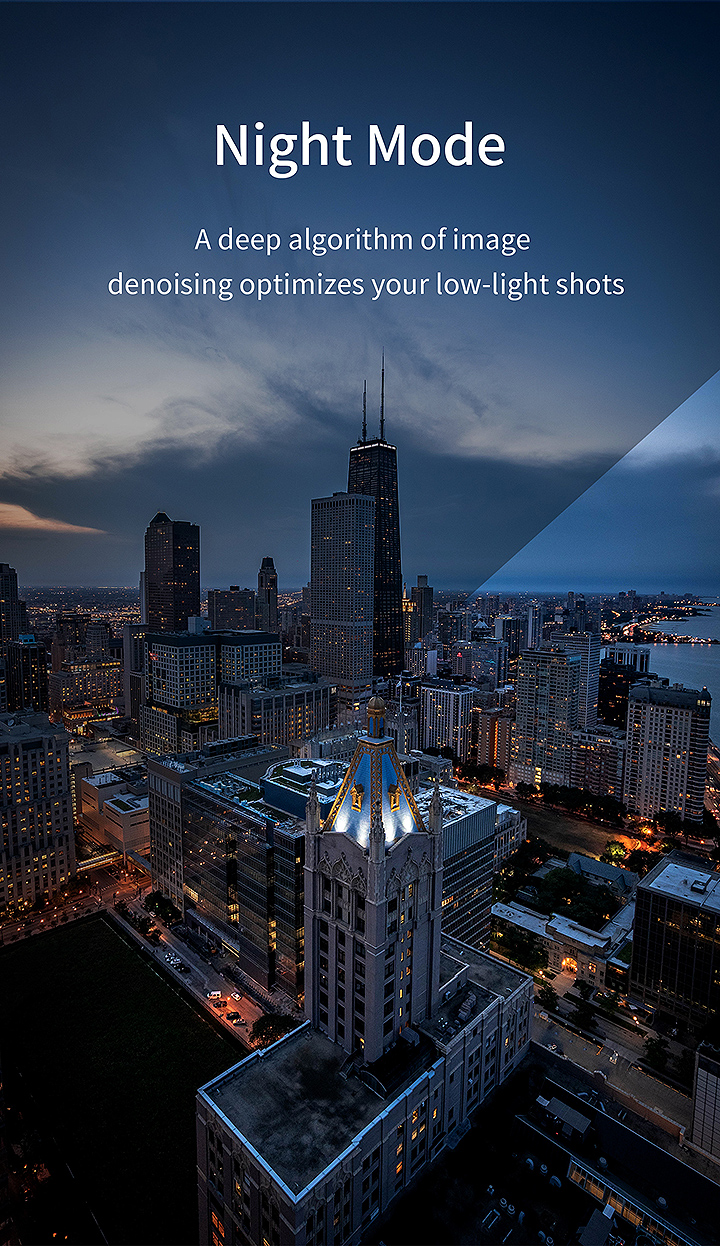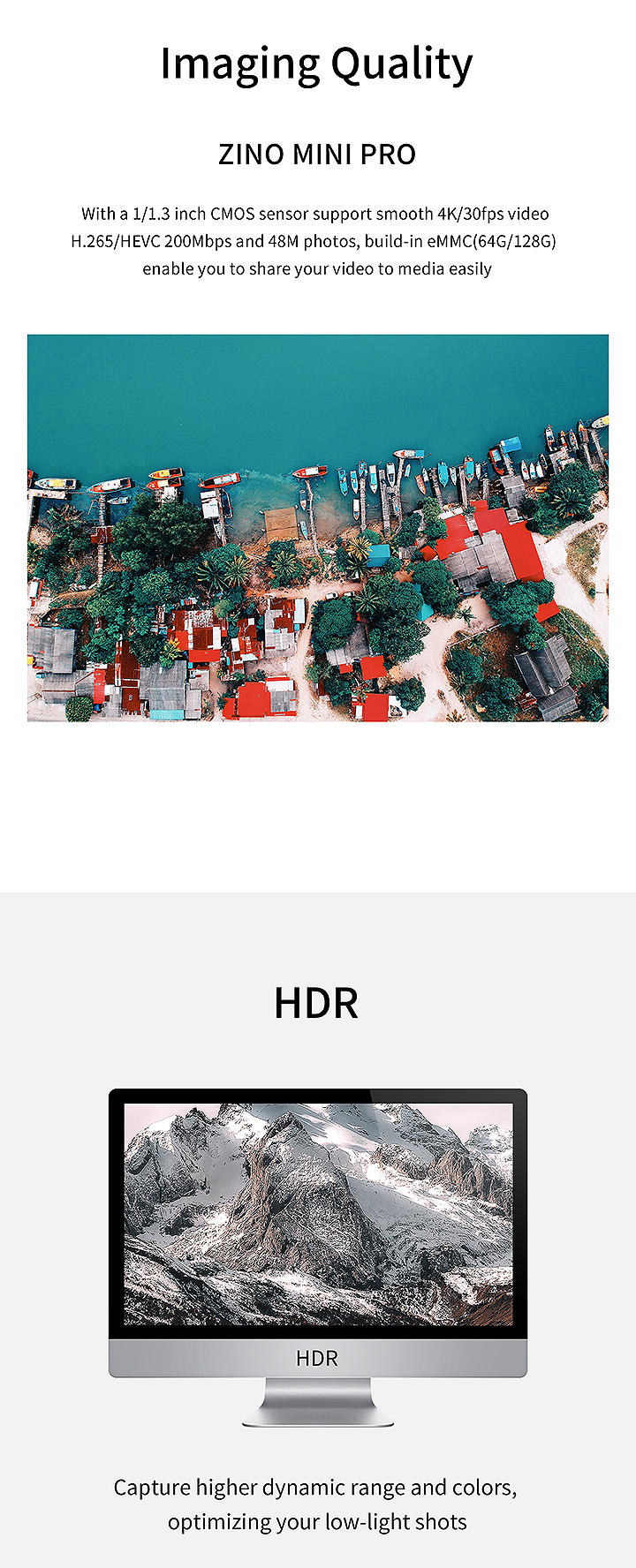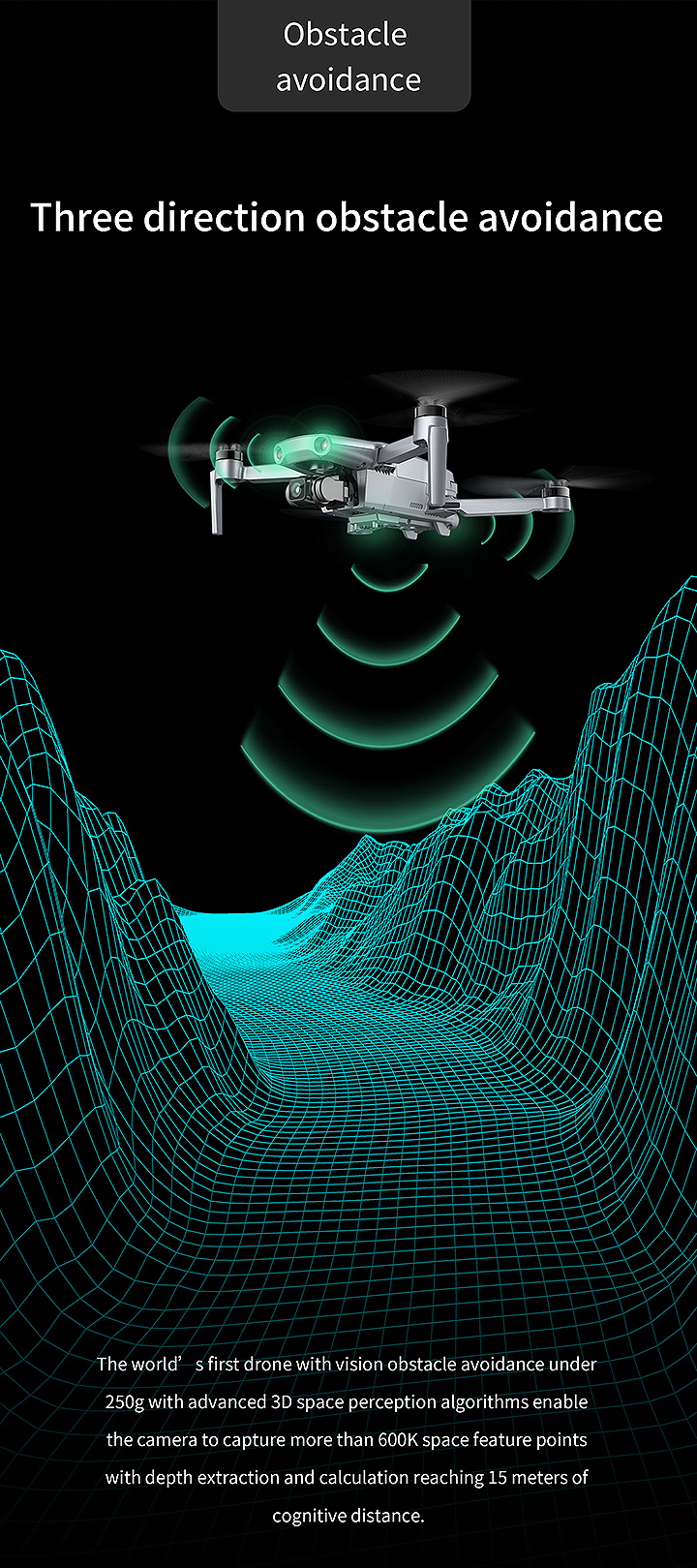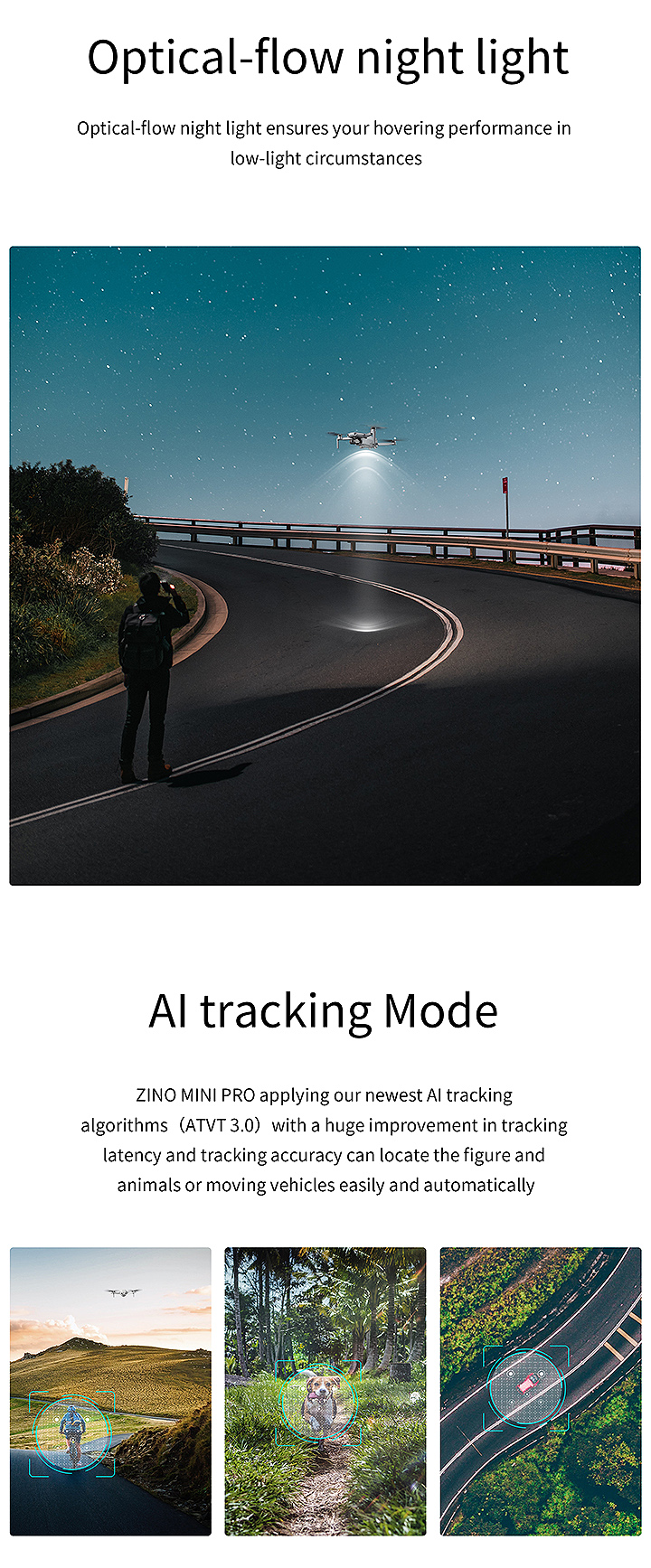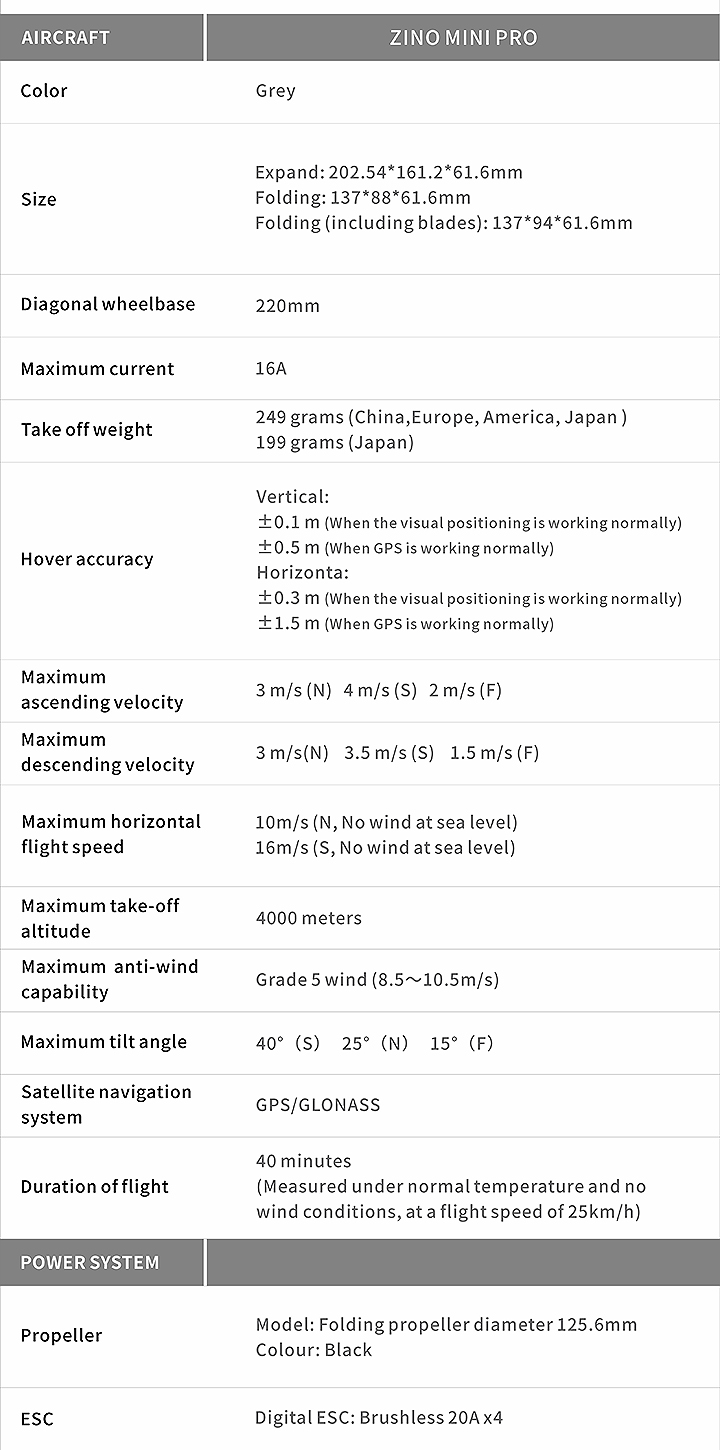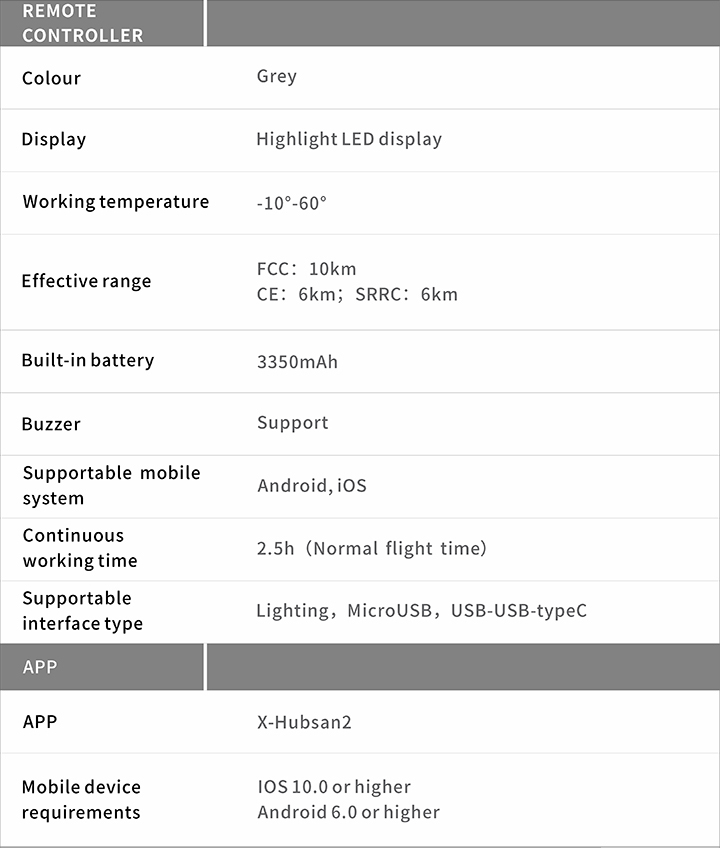 Important Drone Safety Information
Safe flying is YOUR responsibility.
Update 21 October 2019: Drone and model aircraft registration and education service is mandatory from: 30 November 2019
Anyone responsible for a drone or unmanned aircraft (including model aircraft) weighing between 250g and 20kg will need to register as an operator. The cost for this will be £9 renewable annually.
Anyone flying a drone or unmanned aircraft (including model aircraft) weighing between 250g and 20kg will need to take and pass an online education package. This is free and renewable every three years.
As per CAA guidelines, any drone lower than 250g in weight, but inclusive of a camera must be also be registered. Click here for drone registration requirements as outlined by the UK Civil Aviation Authority.
Both of these requirements become law on 30 November 2019.
From 5 November 2019 the system will be available at Register-drones.caa.co.uk.
For full details please visit: https://www.caa.co.uk/
Be Safe - Be Lawful - Be Drone Aware!
We fully encourage safe and responsible flying
The Dronecode:
When you fly a drone in the UK it is your responsibility to be aware of the rules that are in place to keep everyone safe. Follow these simple steps to make sure you are flying safely and legally.
Full details of the Drone Code: https://dronesafe.uk/drone-code/
We recommend you visit the CAA website for full information on safe and responsible flying.

The Civil Aviation Authority website (UK): https://www.caa.co.uk/Consumers/Unmanned-aircraft-and-drones/
Need help finding your dream drone?
Visit our RC Drone Comparison page and find the right drone for you!