FMS 90MM DUCTED FAN SYSTEM 12-BLADE W/3546-KV1900 MOTOR
Info
FMS 90MM DUCTED FAN SYSTEM 12-BLADE w/3546-KV1900 Motor
RRP :

£119.99
Buy via Kibo
Description
FMS 90MM DUCTED FAN SYSTEM 12-BLADE w/3546-KV1900 Motor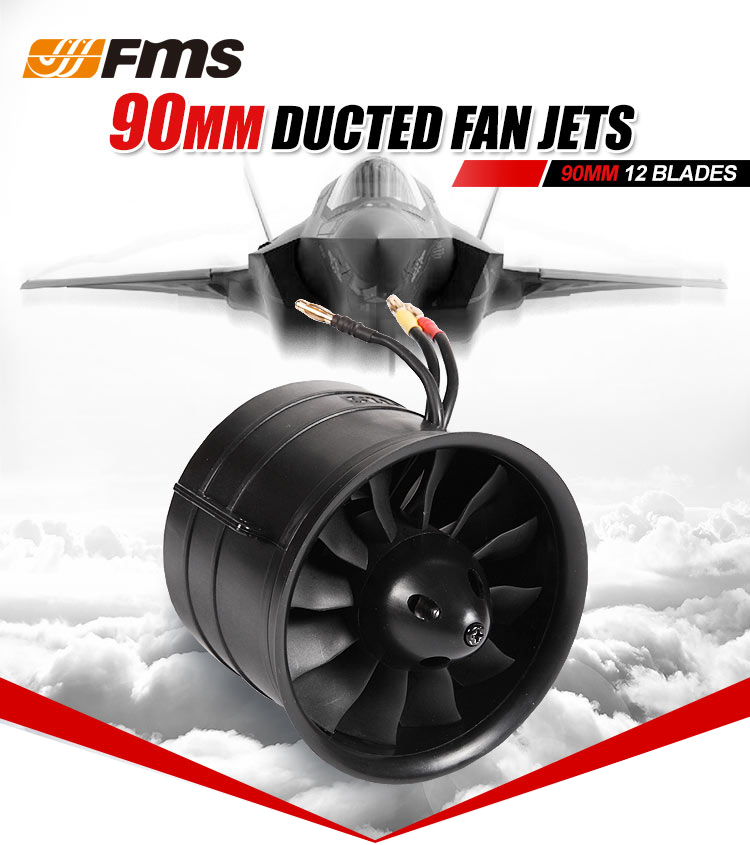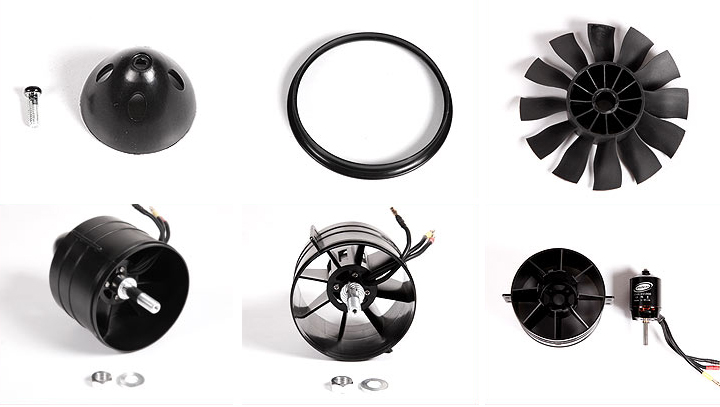 Special material processing when injection. Light weight 40g.

The first class mode design ensures the dynamic balance of fan blades to where the duct meet. Garanteed both the sound effect and the efficency valuecould rival any metal ducted fan on the market.
Designed with insider knowledge of professional aerodynamics and air flow field analysis from the prestigous Baihang University. Having such a solid theoretical background effectively shortens the FMS development cycle pushing FMS to the forefront of cutting edge innovation.
FMS original thermal design prevents serious over-heating of the motor , ensuring excellent efficency throughout prolonged useage.
The rational structure allows compatibility with motors from different suppliers and makes it possible to install on all 90mm ducted jet fans , without manual changes.
Specifications
Battery: 6S 5500mAh Lipo Battery
ESC: 120A brushless ESC
Motor: 3546 brushless outrunner motor or 36 series brushless inner runner KV1800-2000
KEY:

OUT OF STOCK

VERY LOW STOCK

LOW STOCK

IN STOCK