FMS 1400MM P-40B SUPER SCALE ARTF W/O TX/RX/BATT
Info
FMS 1400MM P-40B SUPER SCALE ARTF w/o TX/RX/BATT
RRP :

£459.99
Buy via Kibo
Description
FMS 1400MM P-40B SUPER SCALE ARTF w/o TX/RX/BATT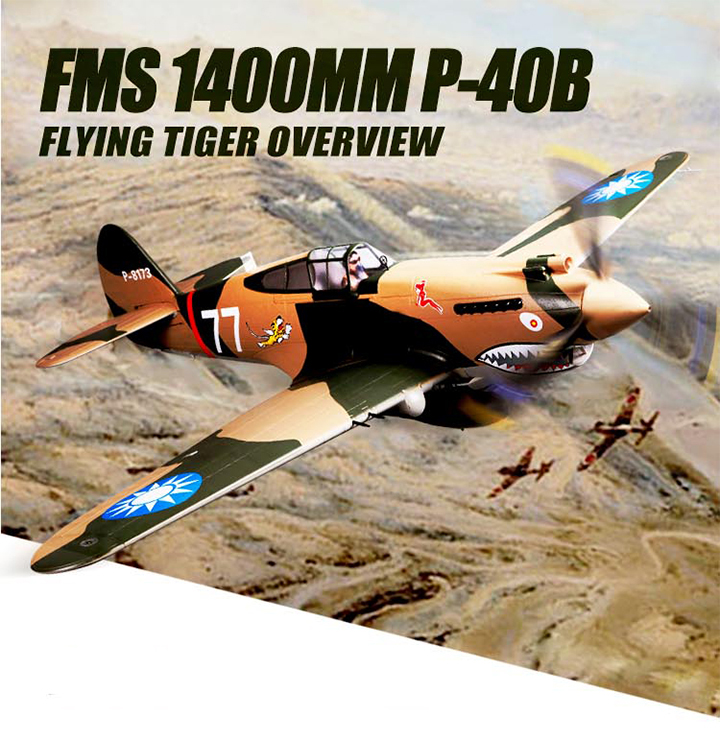 This new 1400mm P40 has absolutely nothing in common with the old version and shares the livery of the FMS 980mm P-40B Warhawk. This new model shares the same ESC found in the other FMS 1400mm warbirds but this P-40B has a more optimized motor and prop. Additionally, a brand new twist and turn retractwas developed specifically for this plane along with the inclusion of 17g metal gear servos throughout the plane for maximum durability. The stable flying performance will rival any other warbird and the new high-magnification foam greatly reduces the flying weight. The scale appearance allows it to be a great static model as well as an excellent flyer.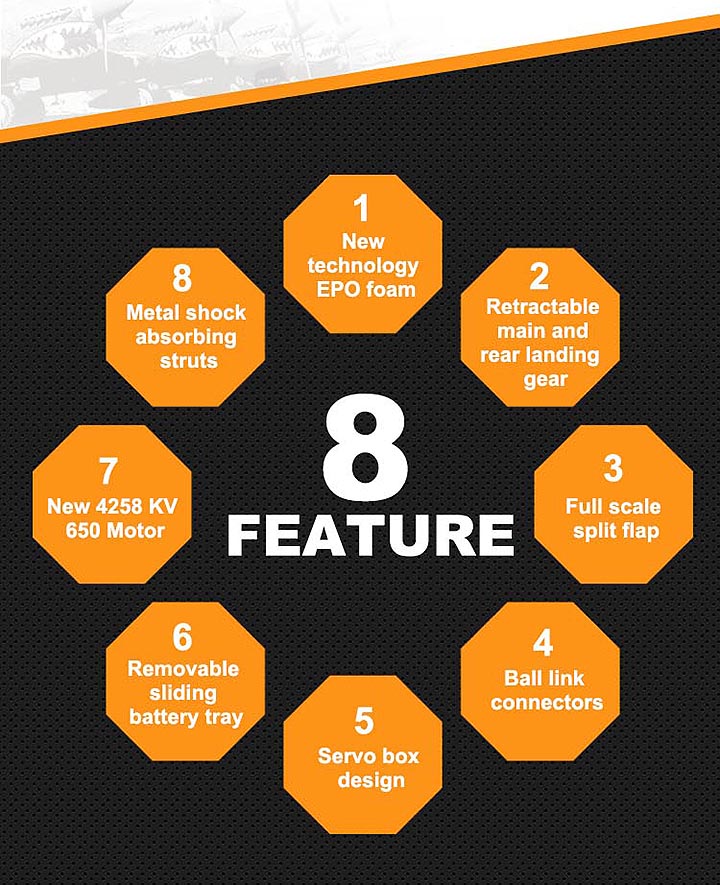 Features
New retracts specifically developed for this plane
New upgraded 4258-KV650 motor and 70A ESC
Shock absorbing metal oleo landing gear struts
Retractable tail wheel with metal trunnion
No more foam hinges! Nylon hinge material on control surfaces
Screw in servo pockets. No more glued in servos! A bad servo can be replaced with 2 screws
Digital metal gear servos throughout
Ball links on all control surfaces
Split flaps with an amazing amount of detail
Easy single wire quick connectors to remove the wings
Slide out battery tray foreasy battery changes
Super high fidelity scale detailthroughout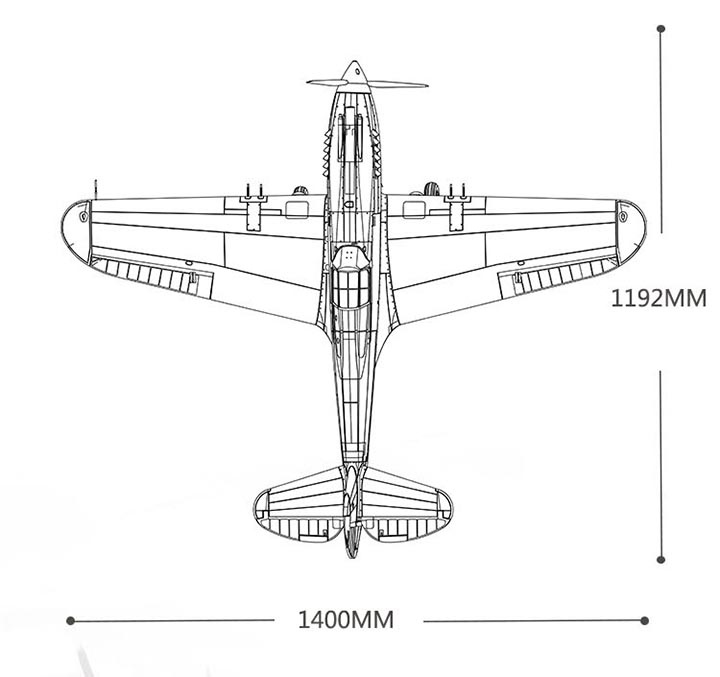 Specifications
Wingspan: 1400mm
Overall Length: 1192mm
Flying weight: around 2500g
Battery Connector: XT-60
ESC: 70Amp
Servo 6 x 17g metal geared, 1 x 9g metal geared

Please Note: This is sold in ARTF format and requires Radio System, 6S 22.2V 33000-4500mAh LiPo, Charger and AA batteries.
KEY:

OUT OF STOCK

VERY LOW STOCK

LOW STOCK

IN STOCK