EAZY RC 540MM PA-18 RTF PLANE
Info
EAZY RC 540MM PA-18 RTF PLANE
Part Number: EPAA-001
Brand: Eazy RC
Availability:
RRP :

£109.99
Where To Buy?
Description
EAZY RC 540MM PA-18 RTF PLANE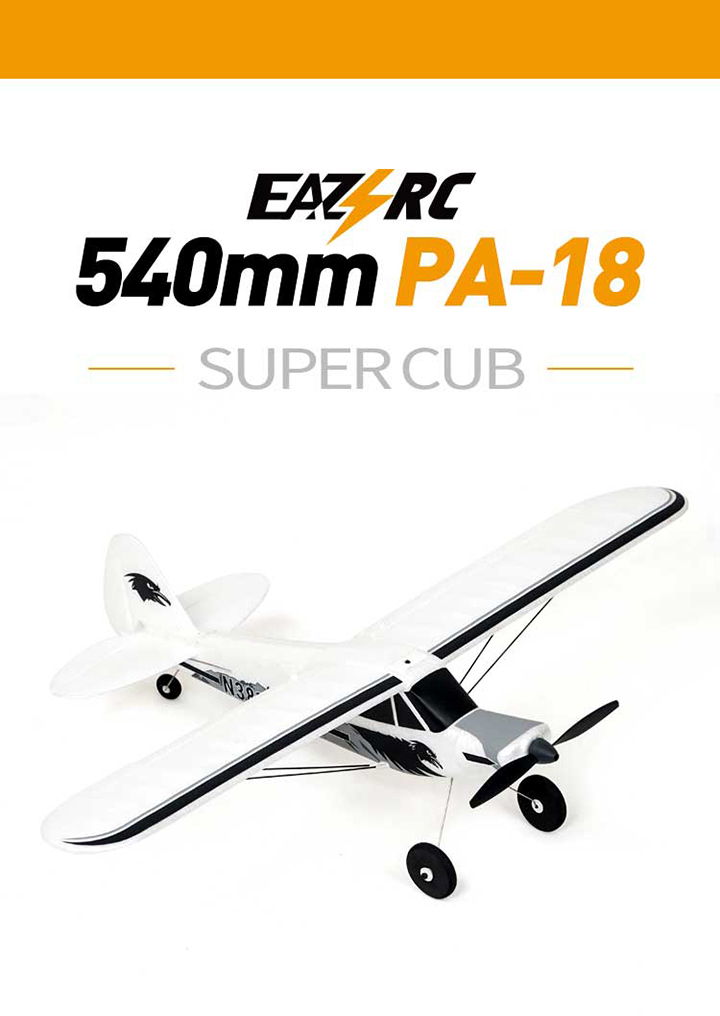 FMS has always been committed to urging as many players as possible to discover the magnificence of RC models. FMS launched Eazy RC, a quasi-model brand specially for novices, at the beginning of 2021. Eazy RC covers both car models and aircraft models. Its products are the optimal balance achieved by dozens of engineers in the multi-round selection of features, craftsmanship, quality and cost. It is the best choice for novices entering the RC model world.
Features
High-speed low-loss coreless motor from well-respected supplier, system stability, reasonable aerodynamic layout.
Comes with a reliable flight assistance system, three modes of self-stabilization, semi-self-stability and manual to meet different needs. One-key rollover and one-key return to home, adding supreme fun and excitement to the flight.
Easy to control, remarkable stability, super gliding effect, can easily make somersaults, rolls and other actions.
The wing adopts snap-fit structure(easy to carry), which can be installed by pressing and detached by pulling.
The flexible nylon propeller features with excellent dynamic balance. Its crash-off design (self-releasing when hitting the ground) protect it from hard landing.
EPP foam material, light-weight, anti-corrosive, and paintable, with total weight of 70g.
Carbon fiber reinforced struts can effectively resist torsion of the wing and increase the strength of the airframe.
The remote control radius is up to 100 meters, with stable and anti-interferenced signal.
No need for a professional flying field. Park/basketball court/or even front or back yards would be fine.
JST Battery Connector.


Declaration of Conformity
Radio and Controller Declaration of Conformity
Declaration of Conformity For Transmitter
For further information: on flying your RC plane in a safe and responsible manner please check out www.bmfa.org
KEY:

OUT OF STOCK

VERY LOW STOCK

LOW STOCK

IN STOCK