C4.1 Wins second round of BRCA electric off-road nationals!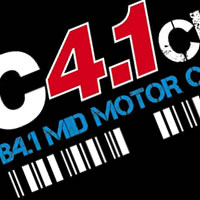 Paul Bradby wins the second round of the BRCA electric off-road nationals first time out with the C4.1 Centro at RHR as it clinches three of the top four places.
Having only received his car the day before the event, Paul put in a stunning display of controlled driving to put his C4.1 mid-motored conversion for the Associated B4.1 on pole position for the A final.

He then went on to dominate all three legs of the final to take a fine win. To back Paul up, team-mates Neil Cragg and Tom Yardy were not far behind with their similar pre-production C4.1?s.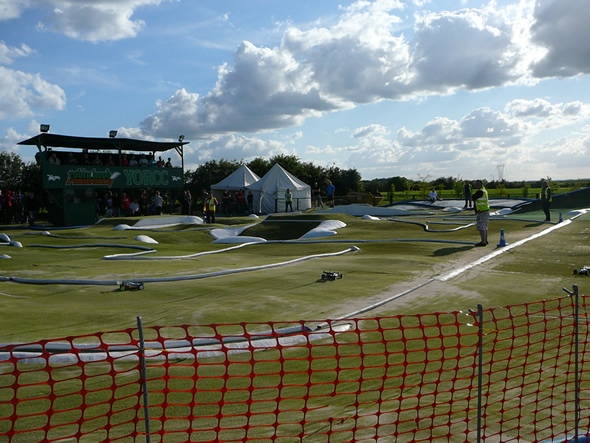 Neil joined Paul on the podium with second place and Tom was unlucky to miss out, finishing fourth and only beaten to the final step on the podium by current 2wd National Champ Tom Cockerill. And to prove that the Associated still has what it takes, Richard Lowe put his rear motored B4.1 Factory Team car firmly into the A final too, unfortunately some bad luck in the finals masked the potential for a good final result on this occasion.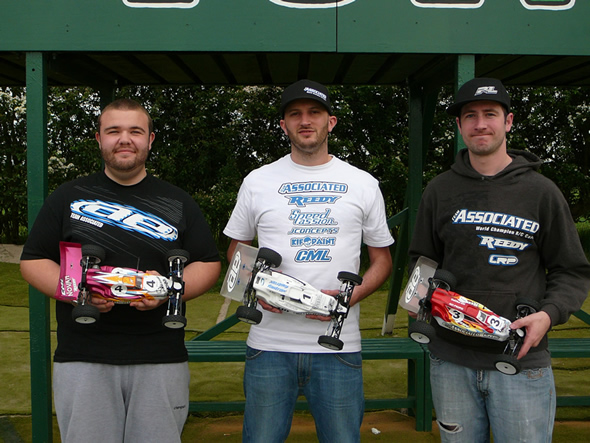 In the 4wd class, Paul again showed great pace with his Associated B44.1 coming in a fighting second behind current Champ Lee Martin. Click to download Paul's
B44.1 Setup Sheet
. The C4.1 is progressing well and the CML team are still working hard on the release ? stay tuned for more news.
Facebook