New - Savox Standard Size Digital Servos for 2010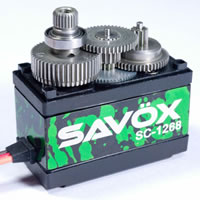 2009 has seen Savox become the leading brand in performance, quality and affordable servos. Chosen by leading drivers they have wiped the myth that you need to spend big to receive the finest quality.
New for 2010 come two new releases predominately aimed at the nitro car racer who is racing over a prolonged duration. The demands put on throttle and steering servos when mounted in nitro vehicles, can create motor heat build up when used over a prolonged period. This heat build up can on occasions cause servo problems. With these applications inmind, Savox have reduced the motor RPM a little and improved torque within their new SC1267 and SC1268 servos to make them more suitable to longer sustained usage.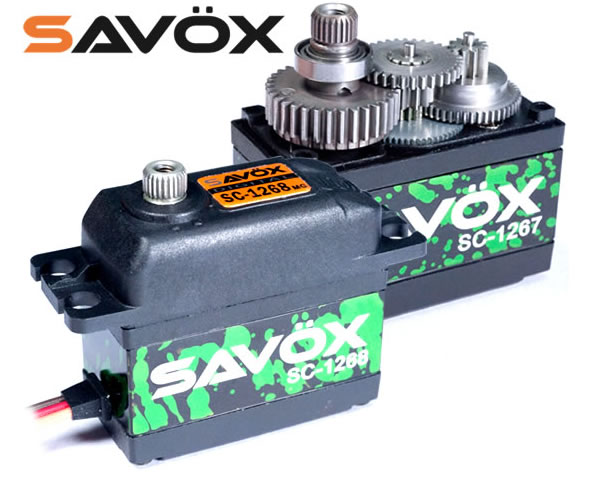 They are the ideal choice for 1/8th off road nitro buggy and truggy applications. Available in cool camo heatsink finish they are the natural pick for any serious nitro racer.
Facebook