Calling all Crawlers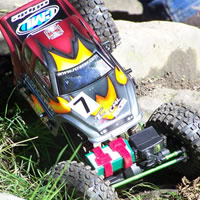 Are you crawler crazy? UK South Western Rock Crawling Club holds its first meet on the 3rd August and are looking for new members to join in the fun.
RC Crawling is the fastest growing radio control class with new drivers discovering the joys of crawling every day. A very different sport to the fast paced on and off-road racing that makes up the mainstay of the RC scene, RC Crawling is an easy to learn and enjoyable form of RC racing without the pressures that top level competition can suffer from. Recent winner of the UK Crawling Nationals Matt Brookes is looking for like minded RC Rock Crawling enthusiasts to join him on the first Sunday in August for a rock crawling shindig at Portland Quarry near Dorchester in Dorset. Matt, who is pictured below clutching his National winning prize of an Axial AX10 Scorpion ARTR donated by CML Distribution, hopes to make the event a regular thing and is happy for anyone to come along and join in.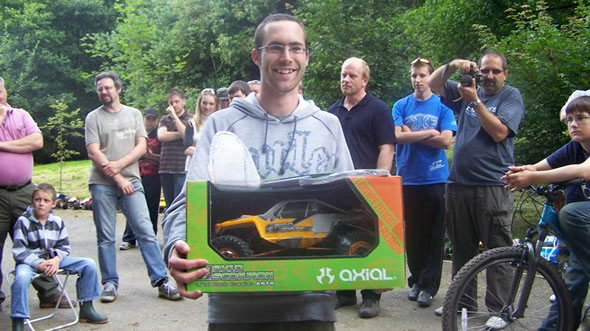 Not sure what the bashing equivelent is in rock crawling. Maybe it's called crashing? Whatever it is, RC Crawling is great fun for everyone young and old. You can contact Matt via email for more details on the event: mattrbro@aol.com Alternatively you can join the growing forum at
www.ukrcrc.com
Facebook