Keith comes close in carpet capers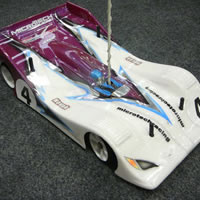 The first round of the 2007/08 1/12th circuit national series saw the eager racers descend on Milton Keynes. The track was quite technical with a few bumps on the straight ? a good test of car and driver.
For the 19t meeting on Saturday there were plenty of Associated L4's in the pits raring to go and CML / Microtech Racing driver Keith Robertson was on the pace straight from the off. Using the new Jaco 'Prism' trued and glued tyres for the very first time (straight out the box ? no extra truing needed) Keith placed his Checkpoint powered car in the A final ? like most the quick drivers he was finding it hard to get a clean run in, despite that he was at the sharp end placing fourth on the grid and only two seconds away from the pole time.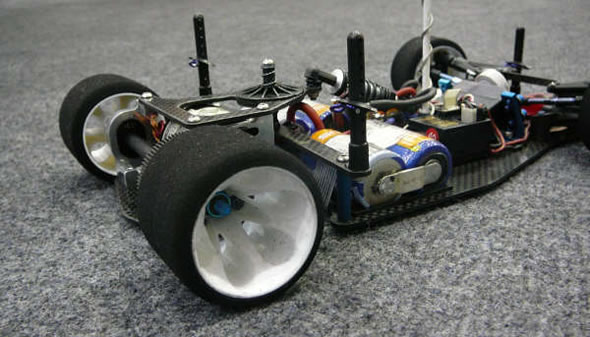 The final saw an all action first couple of laps which resulted in Matt White coming from seventh on the grid to take the lead. Keith set out in chase and managed to close the gap down but was unable to find a way past as Matt held his line. The gap at the finish line a paltry eleven hundredths of a second! Such was their pace; these two lapped the rest of the field. For the modified event on Sunday it was time to bolt in the brushless systems and watch them fly! With a slight change in tyre compound (harder rear) to help compensate for the lack of motor breaking compared to a 19t, Keith this time made it onto the front row in second alongside current Champ Andy Griffiths. Duration was not an issue with plenty of power on tap for the eight minute runs. Motors TV were on hand to get some close ups of the cars and film the A final ? so keep an eye out for that on air soon. The final saw the top two get a clean start and were split by no more than a couple of seconds for the first four minutes, unfortunately Keith made a minor error and dropped back and this time was unable to close the gap taking a comfortable second place. A pleasing start to the season with the promise of more to come.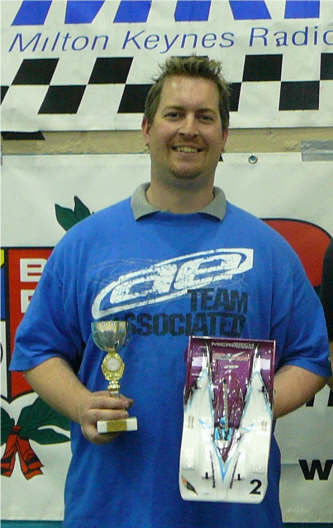 Facebook