Howells Narrowly Beaten in a Corker of a Race!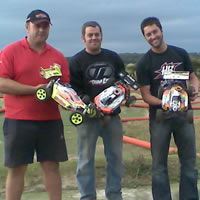 The Radio Race Car International clubman?s series proved to be another thrilling race. We got the lowdown on the highlights here...
One second, that was the margin of victory Rob Cork held over newly crowned RRCi champion Jon Howells at the end of today?s 20 minute A final of round six of the Radio Race Car International clubman?s series. Deerdale Offroad were our hosts today and recent modifications to the track surface meant that any drivers unfamiliar were at a significant disadvantage; unfortunately this included both CML team drivers Jon Howells and Andy Reynolds. However as the track time increased so did the CML boys pace and after taking 2nd and 7th in the last round of qualifying they lined up 5th and 10th for the A final with their Picco powered Hypers. Both drivers selecting Pro-Line M3 Bow Tie tyres for this bumpy high grip astro-turf surface. In the A final as the dust cloud cleared off the start line Jon set about making up places to the lead cars and after succeeding in a hard fought battle with Greg Hill, he eventually caught up to race leader Rob Cork. Andy meanwhile was circulating at the back struggling to find a rhythm.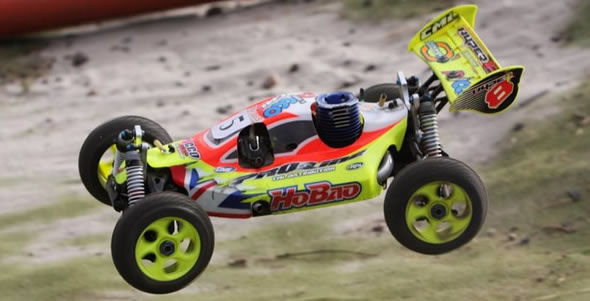 As Rob rejoined after his final fuel stop, Jon was only two seconds behind and pushing his HoBao Hyper 8.5 to the limit to take the lead. Going into the last minutes of the race a wobble from the second place man dropped him back about five seconds but Jon refused to give up and he took four of those five seconds out of the leader in the last two very exciting laps leaving him just one second short. Greg Hill claimed third. Andy?s determination and some slick fuel stops from pit buddy Simon Fennel allowed him to drag himself up the finishing order to 7th thus improving his points total in the overall standings. Final round coming up at Swindon some time in October and apart from Jon being the series winner, all subsequent places are still up for grabs!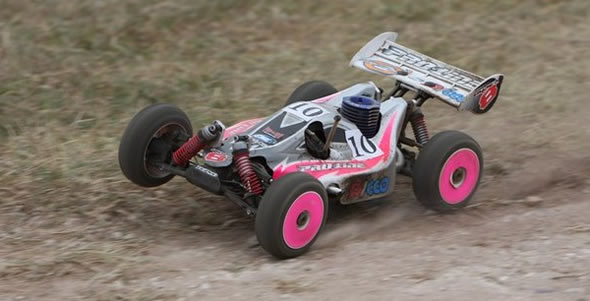 Pictures courtesy of Chris Bates
Facebook