BRCA 1/8th Off Road final round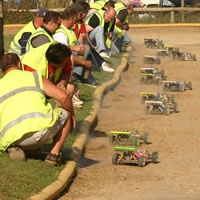 The fantastic track at Slough played host to the 7th and final round of the BRCA 1/8th Off Road series for 2007.
With series already decided in favour of Neil Cragg (who was absent due to the 1/10 worlds in Japan) the interest surrounded the fight for 2nd in the championship and and the worlds qualifying places, which officially go down to 3rd. With 4 drivers in the hunt for 2nd the competition was fierce. It was Jon Hazelwood who came out blocks fastest with TQ in round 1. Jon then proceeded to take rounds 2 and 3 to stamp his authority over the qualifying sessions. After the 3 rounds the Hobao pair of Graham Alsop and David Crompton took 2nd and 3rd respectively. The final was very close in the early stages with Jon, David and Tommy Chung swapping the lead until about the 5 minute mark where Jon started to make a break. Jon then maintained about a 10 second gap back to David with Elliot Boots and Graham Alsop in a battle for 3rd. This was how it stayed with Jon taking the win from Dave and Elliot.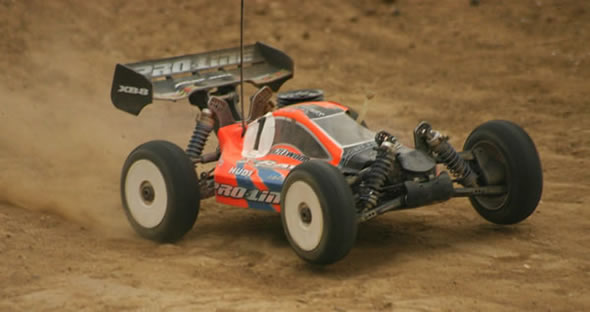 Race winner Jon Hazelwood
Again Proline tyres were dominant with all the main contenders running either M2 Crimefighter or M2 Knuckles to keep ahead of the competition. The series final standings were...
1st

Neil Cragg

AE/RB/PROLINE/BYRON
2nd

Jon Hazelwood

xray/recab/PROLINE/BYRON
3rd

David Crompton

HOBAO/RB/PROLINE/O'DONNELL
4th

Graham Alsop

HOBAO/RB/PROLINE/BYRON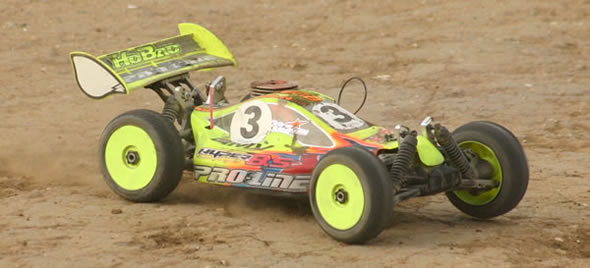 David Crompton's HoBao Hyper 8.5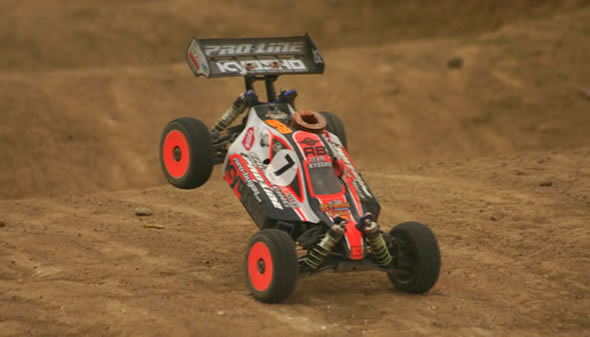 RB's young star Elliot Boots
Facebook