TC High 5
Keith Robertson brings us news from the latest BRCA 19t TC meeting. It was also Keith's first chance to drive his new Associated TC5.
Having only received my Associated TC5 a couple of days before the 19t National at Southend, I thought I might be in for some late nights but the car was a dream to build with no fettling required at all. With the Southend track being renowned for its bumps, I took the chance to fit the ITF top deck straight away, with the rest of the car remaining totally standard. Getting on track for the first time showed the car to be extremely well behaved, and with a change to some softer springs it was turning some quick lap times. It was also strong as a head on impact with a crashed car at the end of the main straight proved! I had been concerned about the heat affecting the motor with no cooling aids fitted, but my fears were unfounded and there was no drop off in performance at all.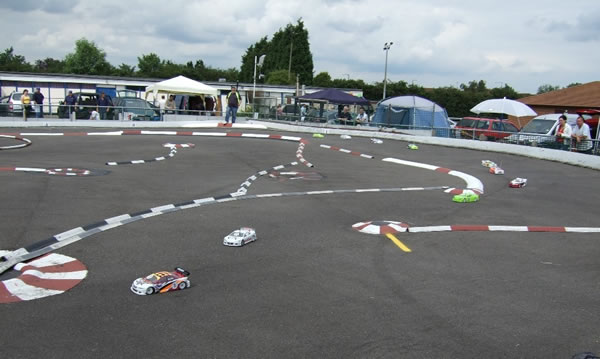 Onto Sunday and the weather was good. The first round of qualifying saw some mediocre driving on my part but still posting a time well inside the A final. The second round on used tyres saw very few improvements, so it was into round three with most drivers putting new boots on. Even with the newer tyres it seemed the track had already seen its best conditions for the day as again there were not too many improvements. This meant a grid position of 8th which was lower than the car deserved as a clean run just didn?t happen during qualifying. The finals turned out to be a rough affair ? with the bad luck seemingly coming my way. Having been last after the first corner for both finals, 6th and 8th places were the results giving 7th overall. Again not a fair reflection on the car as it definitely had pace later in the day after a couple of adjustments to the kick-up and roll-centres. Having worked on many cars in my time, the TC5 gets top marks.
Facebook