XK INNOVATIONS X380 DETECT QUADCOPTER DRONE 1080P CAMERA 2 AXIS B/LESS GIMBAL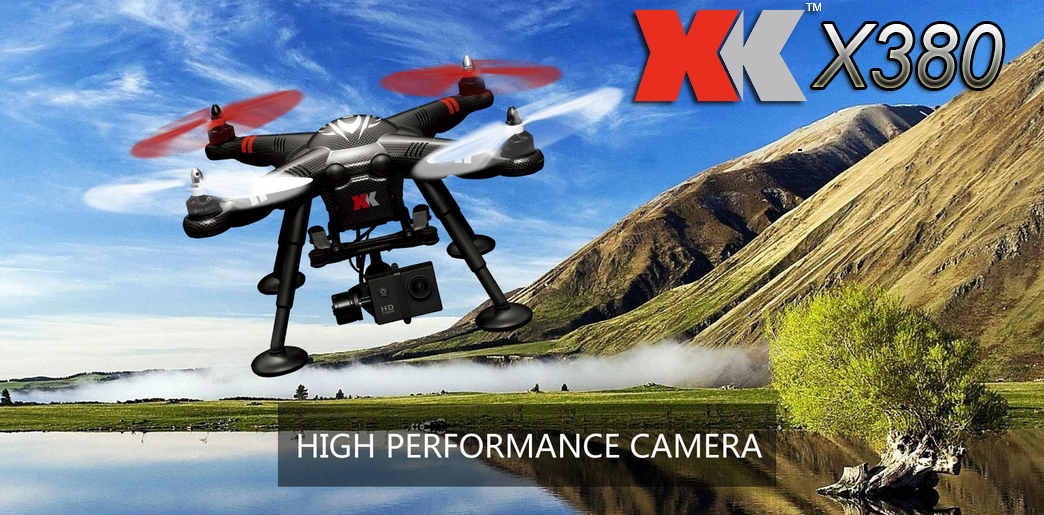 The X380-C is a high performance 1080P HD camera equipped quadcopter with a twin gyro camera gimbal and many high end features. It is the perfect Aerial photography quadcopter which fly's with unbelievable stability and has fail safe systems to let you fly with complete confidence.
From the Factory the X380 is configured to fly in Mode 2, at the touch of a button the transmitter can be switched to fly in Mode 1 making it very versatile.
The X380-C can be flown as an FPV quadcopter with the addition of the FPV screen set (available separately), this consists of a video transmitter and 4.3" screen that attaches to the handset. The video from the onboard 1080p camera is then transmitted to the 4.3" FPV screen.
XK Innovations X380-C Quad Features:
6 Axis Gyroscope
GPS positioning, level error(±0.5m)
Precise height measurement with air pressure, vertical error(±0.5m)
Compass
Super headless mode
Automatic return home failsafe
Around point shooting
Too low-voltage protection
One button take off and landing
2.4G System with up to 1000 meter control distance (Weather/Location Dependant)
Charging time: 1.5 - 2 hours
4 x 2212 950KV drive motors
11.1V 5400mAh 20C Battery
---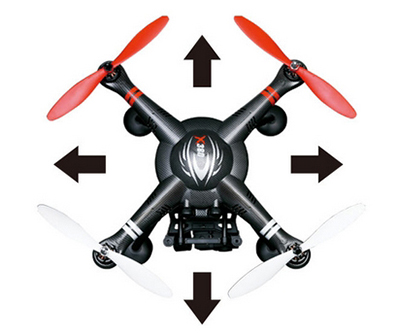 Super Headless Mode
The XK X380 Detect Quadcopter has a Super Headless Mode, which is an Intelligent Orientation Control (IOC) that can be set so no matter which way the X380 Quadcopter is pointing towards forward is always forward and backward always backwards.
---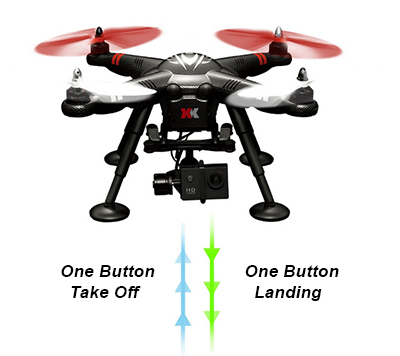 Single Button Take off and Landing System
The XK X380 features a single button press take off and landing system. This means there is no risk of those awkward take offs or landings. The propeller blades are protected from any damage during take off and landings. Press to take off and then press again to bring your quadcopter down effortlessly.
---
GPS Return To Home and Circular Position
If the XK X380 should stray out of range of the transmitter it will trigger the Return-To-Home function and will automatically fly back to its take off point and land safely. The GPS can also be used for Circular photography where you can set a radius distance and the X380 will fly around a fixed point in a circular motion and capture a 360 degree panoramic video or photograph's.
---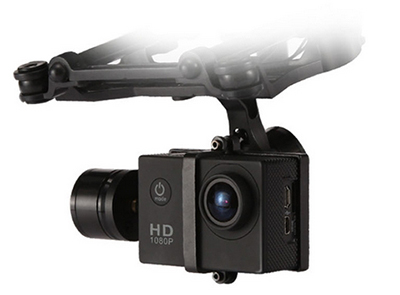 Camera Gimbal
The X380-C features a twin gyro camera gimbal to stabilize your images and videos and help you get those amazing shots.
---
Spec Check :
Width: 305mm
Height: 210mm
Length: 305mm
Battery: 11.1V 5400mAh 20C LiPo
Motor: 2212 950KV Brushless Motor
Flying Weight: 1180g (Approx)
What's Included In The Box :
1 x X380C Quadcopter
1 x Transmitter Handset
1 x Instructions
1 x Charger
4 x Propeller
1 x LiPo Battery
1 x 4GB Micro SD Card
1 x Reader
1 x Data Line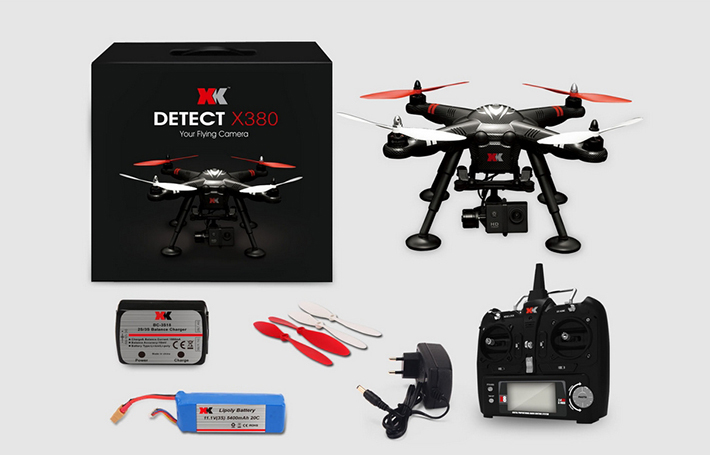 Please note you will need 6AA Batteries for the transmitter
Need help finding your dream drone?
Visit our RC Drone Comparison page and find the right drone for you!