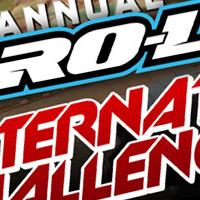 Follow the Pro-Line International Race
23/08/12
The 7th Annual Pro-Line International takes place this weekend and the entry list is packed full of the top names in 1/8th Off-Road.
CML Distribution have enlisted the help of RC leg end Craig Drescher, who along with our own lovely Wezzer, will be offering continual coverage of the event, showing all the latest pics, news, and information.

Held at Herts Nitro Model Club, in Westmill, the Pro-Line International makes the most of the bank holiday weekend. Saturday 25th is set aside for practice and one qualifier, qualifying takes over all of Sunday 26th, whilst Monday 27th is set aside for those all important finals.

Our roving reporters, who are also both racing themselves, are armed with camera phones and itchy texting fingers. To keep up with all the exciting race action and inside news updates you will need to sign up to the CML Facebook page.

Good luck to all out races who are taking part in the event.