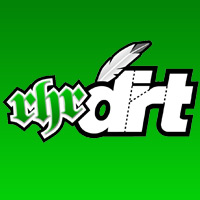 Pro-Line to back new Robin Hood Dirt Raceway
06/03/12
Pro-Line USA, along with CML Distribution are proud to announce a new partnership with one of the UK's leading r/c off road clubs.
Over the last few years York Off-Road Model Car Club, along with James Helliwell have been instrumental in creating a leading 1/10th off road venue with the Robin Hood Raceway all weather astro turf track. Now they are looking to break new ground with a purpose built dirt venue to try and take on those in Europe and the USA. The RHR team are aiming to set RHR and RHR Dirt as THE venue for off road electric racers in the UK.





With Pro-Line being the industry leader in off road dirt tyres, it felt like a natural fit for Pro-Line, CML and RHR Dirt to get together and build a partnership to ensure the success of this new exciting venture. Pro-Line USA President Todd Mattson said of the new partnership, "For many years we, along with our distributors CML have longed for a dirt venue in the UK that could cater primarily for 1/10th off road electric racing. UK drivers travelling to US events have always enjoyed racing on US dirt tracks, and now we are thrilled to be connected with a track that allows many more electric UK racers to enjoy the experience of racing on this surface."

Work is drawing to a conclusion on the track with tentative dates set for the first event - an open day in June, prior to the 2-day Oople Invitational Race in July. Alongside these we are aiming to put on a 'Pro-line Challenge ', club Pro-Line series, Short Course events and more! After extensive testing on the new surface, it has been decided that all racing at RHR Dirt will take place on only Pro-Line tyres, with Holeshots being the pick from the range. These will be used on all driven axles, with non driven simply a Pro-Line tyre from the range. With Pro-Line having a Holeshot design for 1/10th rear, 1/10th 4wd front, 1/10th short course and 1/8 it really makes tyre choice a very simple process when attending any RHR Dirt hosted events.





Keep tabs on the Pro-Line, RobinHoodRaceway, CML and YORCC websites for more updates and track videos as the opening approaches, and get ready for some exciting, fast and flowing off road dirt racing!