New - Step Up Stinger 1/10th Electric Buggy and Truggy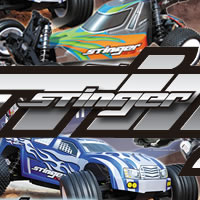 Considering trying your hand at RC off road? Then it could well be time to 'step up' to the mark with the exciting new range of models called Stinger from STEP UP.
Step Up are developing a range which are initially electric models, specifically aimed at the entry level and cost conscious enthusiast. First up are the Stinger EB-1 1/10th Buggy and Stinger EST-2 1/10th Truggy. Both models share a common design platform so spare parts are kept to a minimum. Areas such as wishbones, hub carriers and steering blocks have been designed in a manor that allows left and right to interchange, so it is irrelevant which side might need replacing you will never get left with the wrong side from a spare pair of arms.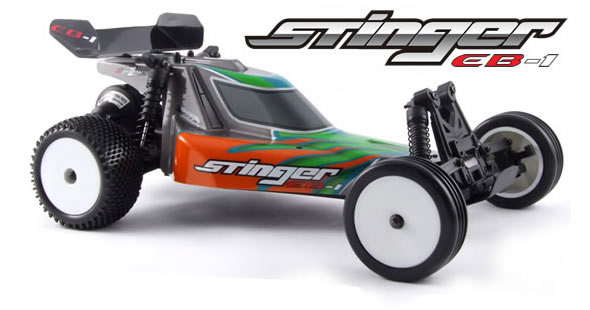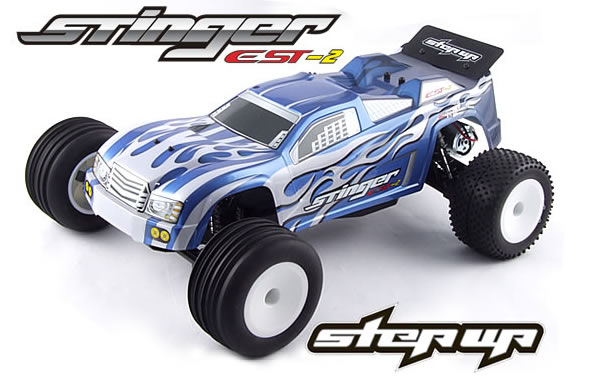 A modular chassis design as used on top level 1/10th racing buggies is used so that the rear and front suspension can be simply removed from the chassis in a matter of seconds. In addition this design provides a stiff 'box' section for the whole car's suspension to work from. The gearbox utilises a 3-gear design comprising of a bevel gear differential, idler gear and top shaft. To complete the section an adjustable external slipper clutch helps protect the transmission from shock damage.

Composite , oil filled shocks are standard as is quality r/ c radio system and electronic speed controller. Both models are finished off with a funky pre-printed bodyshell of your choice. Want to race you Stinger? Well Step Up intends to release a wide range of options that will ultimately allow you to bring your ride up to a whole new level of performance as you progress with your own abilities. Step up and call your local hobby shop today and ask for the new name in r/c cars - Step Up.
Facebook