CML Distribution is the UK's leading distibutor of radio control models and hobby toys. CML does not sell direct to the retail sector. This is a conscious decision allowing our 25 employees to concentrate solely on importing and supplying the UK's many hobby and model shops.

The idea behind this website is to allow you to view the products that we import, and then order them through your local hobby store. Look out for further information on spares, manuals and various informative articles centred around our brands.
CML's distribution business has always been based in the South Birmingham area. It all started in a tiny unit with just one employee evolving to today's larger premises in Bromsgrove, which are spread across two separate units and 11,000 sq. ft.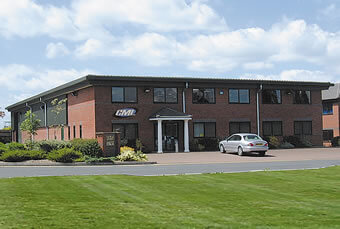 Back in the summer of 1986 CML was born. Those of you who do not remember that far back may be surprised to read that back then CML's opening product line was infact Team Losi. Of course now CML represents Losi's main rival, Team Associated, a brand that has been the driving force behind CML's growth throughout the 1990's.

Yokomo have been another longstanding supplier with CML from the late '80's along with Pro-Line. Brands such as Novak, HoBao, and many others came on board during the mid-late '90s. The turn of the millennium has seen CML enter the Aircraft and Boat markets respectively, with brands such as Cermark, Top Gun and R/C Fun.