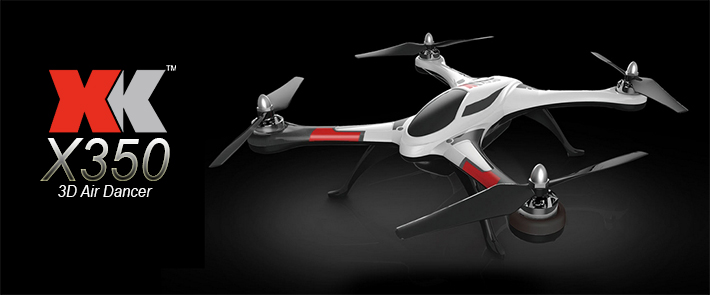 The X350 3D Air Dancer is a high performance 3D 6G 6-Axis Stunt quadcopter, featuring high efficiency bi-directional brushless motors for super quick response during your aerobatic flights, a streamlined sleek looking PC+ABS body moulding and a expert 6 axis gyro to give greater flight stability.
XK Innovations X350 Quad Features:
6 Axis gyroscope
3D Aerobatic flight
Bi-directional brushless motors
Ability to add a camera later on
2.4G System with up to 1000 meter control distance (Weather/Location Dependant)
Charging time: 1.5 - 2 hours
4 x 2212 1400KV drive motors
11.1V 2200mAh 20C Battery
---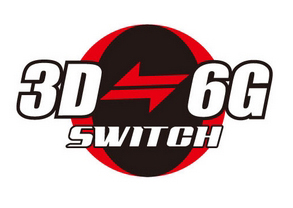 3D - 6G Gyro
The XK X350 Quadcopter has a 3D lock mode to improve stability and help with aerobatic flying, it also features a 6 Axis Gyro. So even if you are an entry level pilot you can fly with complete confidence.
---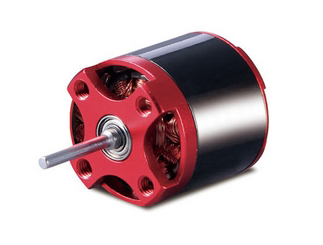 High Efficiency Brushless Motors
The XK X350 comes fitted with four 2212 1400KV high efficiency bi-directional brushless motors and a quick response ESC to provide plenty of power for your extreme 3D aerobatic flights.
---
Spec Check :
Width: 305mm
Height: 210mm
Length: 305mm
Battery: 11.1V 2200mAh 40C LiPo
Motor: 2212 1400KV Bi-Directional Brushless Motor
Flying Weight: 770g
What's Included In The Box :
1 x X350 Quadcopter
1 x Transmitter Handset
1 x Instructions
1 x Charger
4 x Propeller
1 x LiPo Battery
Please note you will need 6AA Batteries for the transmitter