FTX Welsh Micro Grand Prix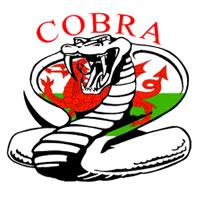 Dan Osborne reports back from the 2008 FTX Grand Prix; another successful event for the growing micro class.
C.O.B.R.A club were the hosts for this event which was sponsored by FTX, naming it the ?FTX Grand Prix?. Welcoming the 1/18th off-road scene by its BRCA rules, the 2 classes we?re ?Pro-Stock? and ?Modified?. Pro-stock was the more popular heat where people we?re running brushed motors & Nihm cells, in modified drivers we?re allowed to use Brushed/Brushless and Nihm/Lipo cells. The team at C.O.B.R.A put on a great display by putting together a brilliant track, within the track was many VERY slippery drift sections making tyre choice crucial, a massive double, a 45 degree wall ride, bumpy surfaces, a tabletop and very fast flowing sections.
The COBRA guys always make an awesome track.
Pro-stock Qualifying
Gecko Foams Stephen Davis lead from round 1 straight to round 4, behind Steve the positions were changing after each round. RC-Model Imports Dan Osborne secured starting in 2nd behind Steve in round 3 with a qualifying time under 100th of a second behind Steve! Also in round 4 CML's Wes Myles secured his 3rd place on the grid followed by Caldicots Dave Middleton, Chris Mills and Phat Bodies Simon Osborne. 1st -
Stephen Davis
? 13/5m10.913 2nd -
Dan Osborne
? 13/5m19.396 3rd -
Wes Myles
? 12/5m05.458
Modified Qualifying
Thomas Grahams brushless powered FTX Blaze looked like it was dominating Modified all day. Microtechs Cris Oxley left it late and put in his fastest time in round 4 placing him in front of Thomas Graham. Lining up 3rd on the grid was Gary Ruddick with his LRP Shark ST. 1 -
Cris Oxley
- 13/ 5m25.003 2 -
Thomas Graham
- 12/ 5m18.281 3 -
Gary Ruddick
- 10/ 5m10.353

It maybe micro in scale but it's just as serious as any other class!
Pro-stock A-Final
The first corner pole man Stephen Davis takes the fast drift section wide for the first time all day, with Dan Osborne easing off the power to not cause any first corner pile-ups eases off a bit to much and its up facing the wrong part of the track. With Stephen Davis now quite happily ahead followed by Wes Myles. Dan makes up time by jumping the double instead of singling the 2 out. Wes and Dan are soon putting on some amazing displays by switching positions every few corners with Stephen Davis a few corners ahead in the horizon, Wes making a slight mistake which draws him back to being a few corners behind Dan. Behind Wes is Chris mills who soon to the end makes a mistake letting Simon Osborne through followed closely by Luke Knight. 1st -
Steve Davis
? 13/5m29.835 2nd -
Dan Osborne
? 12/5m10.115 3rd -
Wes Myles
? 12/5m17.578
Modified A-final
All ready lined up on the grid is the modified A-final, Cris Oxley makes a mistake early on the first lap letting Thomas Graham through. Thomas now had a convincing lead over the rest of the pack. Cris soon started to make his come back getting closer and closer to Thomas, Cris got through taking the lead from Thomas for a fair few laps. Cris makes the mistake letting Thomas through who then drives a very consistent run taking the win followed by Cris Oxley and then Susumu Kato well piloted RC18 infront of Gary Ruddicks LRP Shark ST. 1st -
Thomas Graham
? 12/5m11.672 2nd -
Cris Oxley
? 12/5m20.080 3rd -
Susumu Kato
? 11/5m12.855

Pro-Stock 1st, 2nd & 3rd - Steve Davies, Wes Miles, Dan Osborne
We would like to thank the C.O.B.R.A Club for a warm welcome and a great display for it?s first ever Micro meeting. For more information on the club please visit -
www.swmcrc.co.uk
. For more information on the upcoming UK-Micro X Ratz on Acid which will also be hosted by C.O.B.R.A visit
www.ukmicrox.co.uk
Facebook