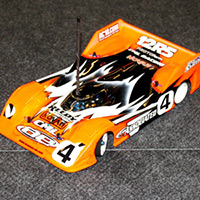 Podium For Associated At Teesside
16/10/12
A good showing from Associated at round one of the 1:12 Nationals.
Due to other commitments it is unlikely Olly Jefferies will defend his two 1:12 national titles over the winter. The arrival of Olly's first child and other race commitments means Olly will only contest a couple of this winters national series events. Round one of the series took place at Teesside at the weekend and this was one event Olly could attend.

Joining Olly at Teesside was Zak Smith and Ben Putt. Both Ben and Zak only started racing 1:12 last winter but already the two young drivers have quickly established themselves.




On Saturday, at the 1:12 stock national, Olly qualified third with Zak just behind in fourth, a positive start for the AE duo. In the final it was the same finishing positions for both drivers, Zak finishing one place behind Olly, who was third, behind Chris Kerswell, and the winner David Spashett.

On Sunday the faster modified class saw Olly closer to his usual pace and he would line up second behind pole sitter David Spashett for the A final. With Zak qualifying fourth this was his best weekend at a 1:12 national. Also going well was Ben Putt who would line up in the B final.

A tap from behind on the first corner left Olly well down the order on lap one but a solid run saw him claw his way back to third. So for Olly it was third place again, once again David Spashett took the win ahead of Mick Farrell and Olly. Zak finished up in fifth place.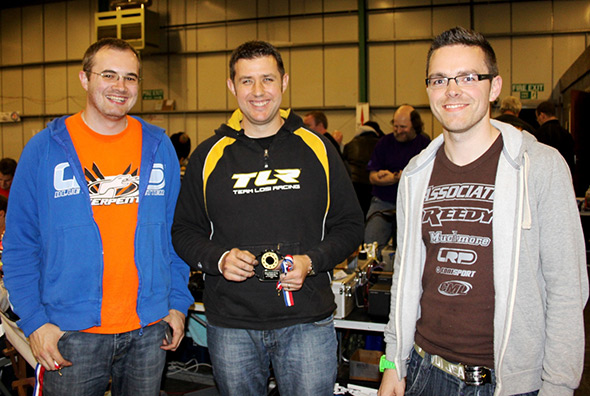 With his new found form the mantle of representing the AE team at this season 1:12 nationals will now fall to Zak. In this fast and challenging class it's good to see a young driver coming through to challenge the more established drivers and once again showing AE's commitment to its young driver programme.

The B final saw a strong performance from Ben Putt but it was Associated 'old boy' Nigel Hale that took the honours in the B final, taking a flag to flag victory for Associated/Reedy.

Olly is now on baby watch for a few months so it's not sure when he will be back on the 1:12 national scene, but with Zak showing the form he is we can guarantee Associated will be well represented at the next few meetings.

In more baby news; congratualtions to AE/CML team driver Alan Bickerstaff on his new baby boy Paul James born on Saturday.