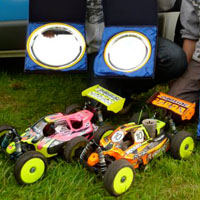 Team Associated Sweep Up at TMSC
13/09/12
Cut short to 7 rounds because of bad weather the MSC turned out to be a great success.
A continuation of the successful 8 series started a number of years - under new management the Super Cup has gone from strength to strength. A mixture of venues and surfaces has managed to keep he series fresh and modern and is a hot bed for younger, up and coming young talent. A fantastic stepping stone for drivers to hone their talent and practice racing.

The rabble.
Helpers, fetchers, fluffers, drivers, mechanics and the young and undesirables. All-in-all a very eclectic mix of great people.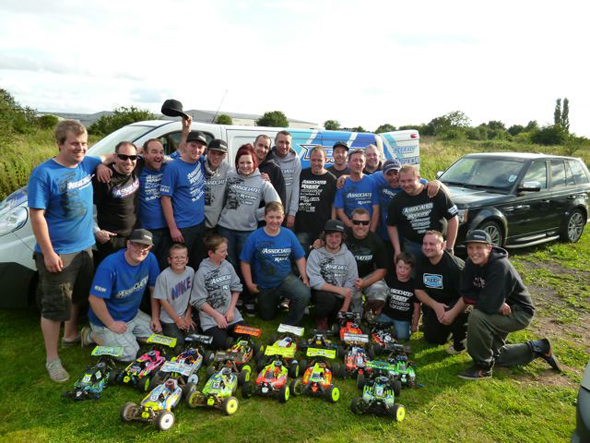 Team Associated and CML Racing clean up.
Class 1-5. Winner. Ryan Lawrence. Team Associated CML Racing Junior Boot Camp Driver
Class 6-10. Winner. Mitchel Booth. Team Associated, CML Racing Junior Boot Camp Driver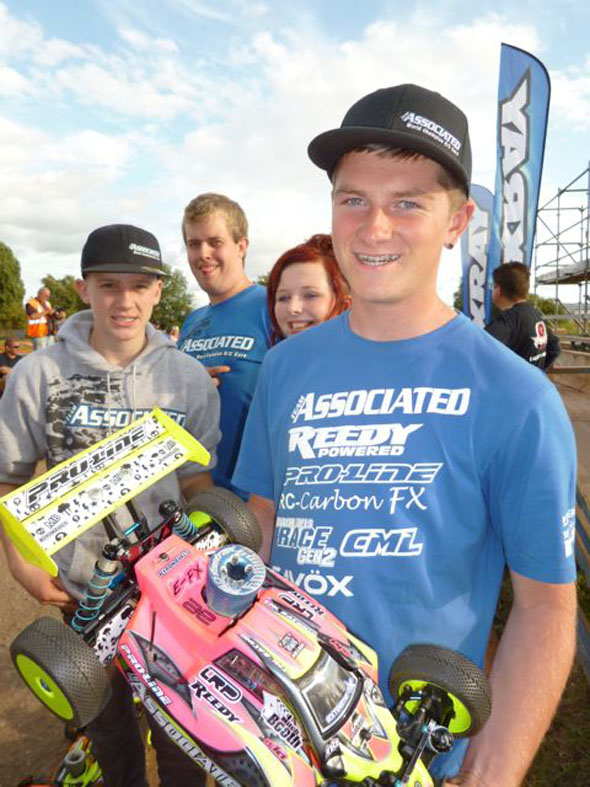 The Juniors and winners showing off their well deserved trophies.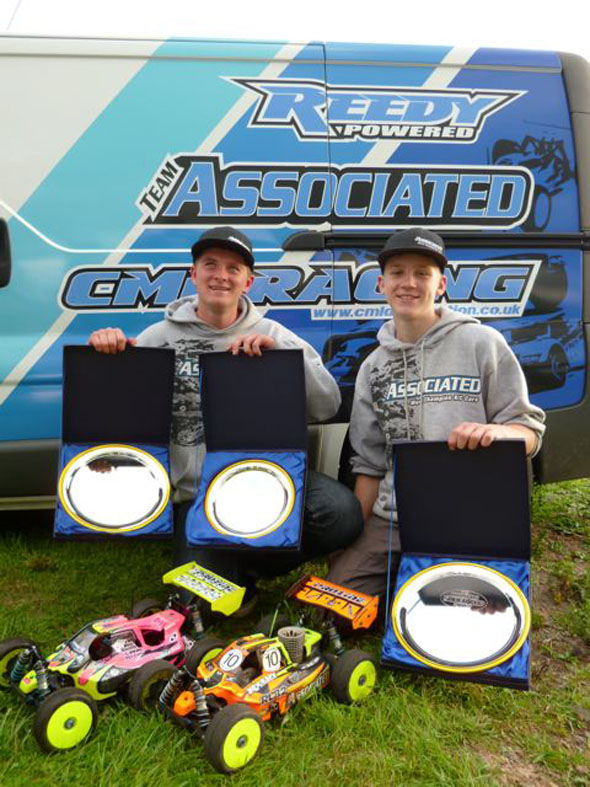 Veteran Class. Winner. Lloyd Pitt. Team Associated, CML Racing
Lloyd having a great series with his RC8.2.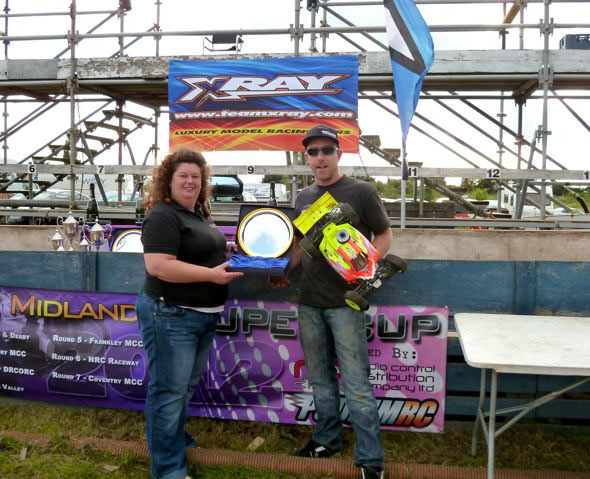 Senior Class. Winner Craig Drescher, 2nd Dave Bailey. Team Associated CML Racing.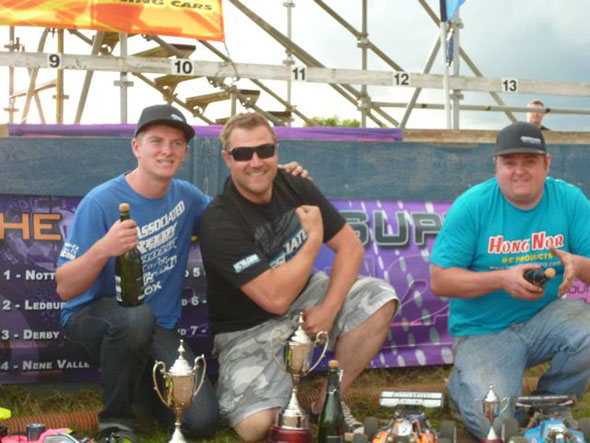 ODB. Dave Bailey collecting his spoils. 2nd in the Championship. Not bad for a old man.......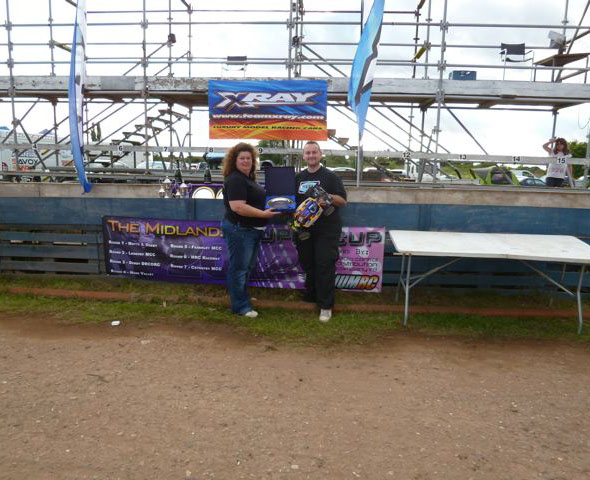 On the Day at coventry it was only a 3rd place finnish for Drescher, 2nd Matthew Lewis (mini Drake) and 1st Chris
Doughty. But this was enough to secure the overall championship.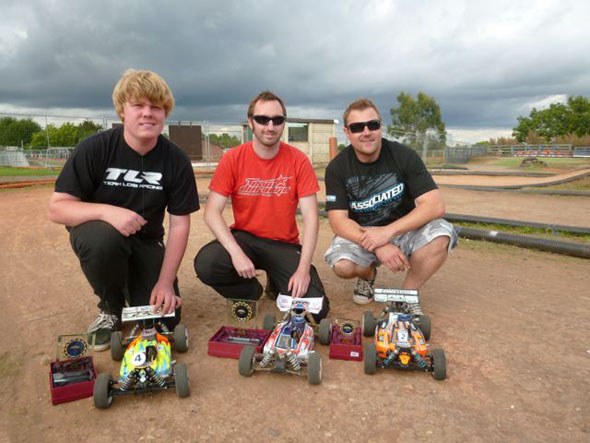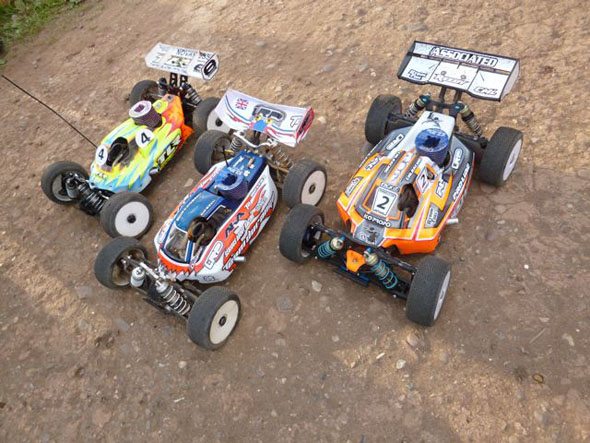 Aaron Girling. The lastest in a long line of young up and coming drivers to choose AE for 2013. Aaron drove awesome throughout the series and is only just managing to find is dirt legs after a whole season of racing on Astro. Aaron is one to look out for in the future. A smashing young lad.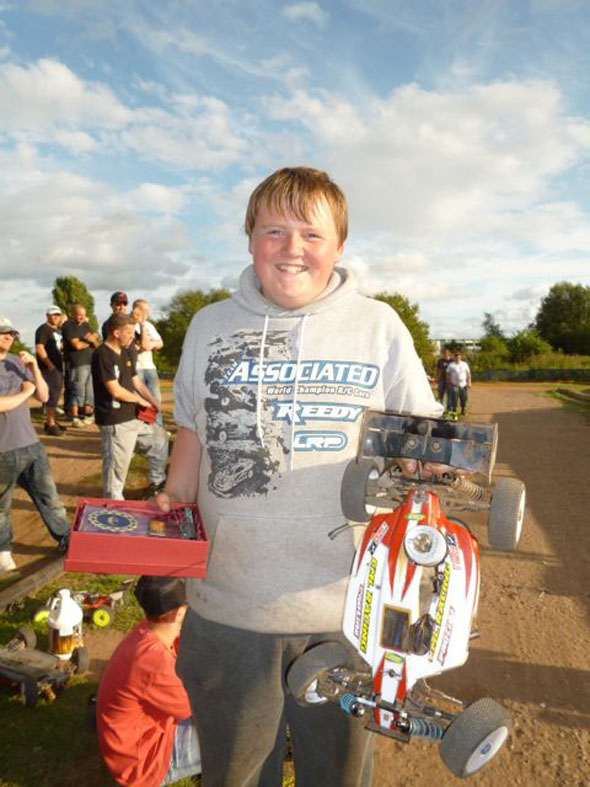 Mr 2nd place. Mr Varley. Runner up in every class he entered. Great picture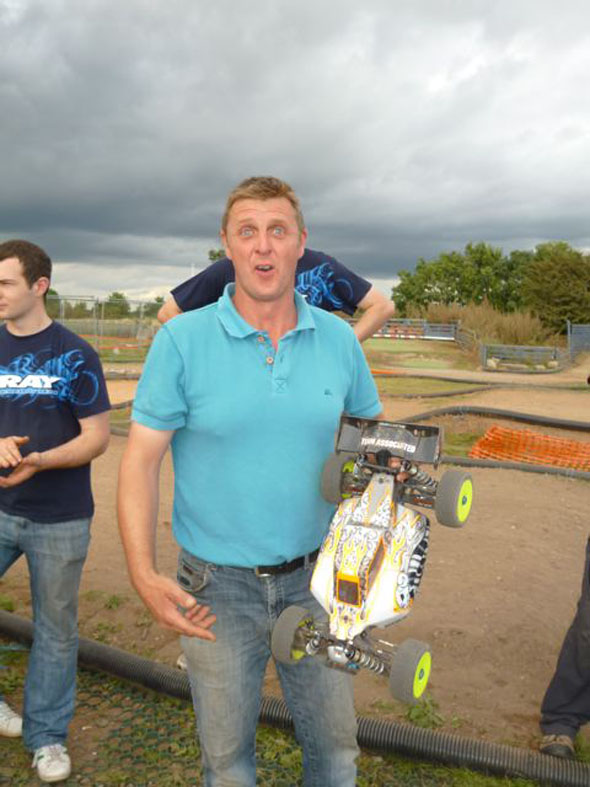 CML would like to thank everybody in the team for all their support and efforts throughout the summer and hope to do the same again next year. Just bigger and better.

Team CML Racing.