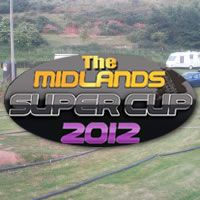 Team Associated and CML Racing take round 6 of The Midland Super Cup.
14/08/12
Drescher takes top honours on the DIRT at the 7th round of the Super Cup.
After some disastrous qualifying rounds during the series Drescher wanted to stamp his authority on the series and get himself into a good place before setting off for the European Championships. Determined to put his international demons to bed in the 1/8th class.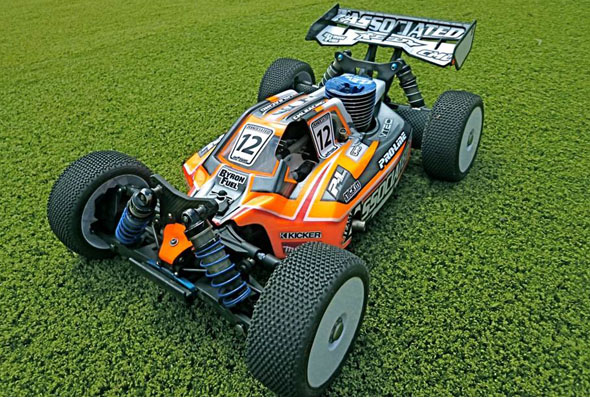 Taking the fastest run of the day in the last qualifier secured the overall TQ for Drescher. Howler qualified 2nd and Ashlee Owen 3rd. Lloyd Pitt and Mitch booth both making it straight into the final with some great qualifying rounds. With 6 Team Associated cars eventually making the A final it was a great show once again for CML racing.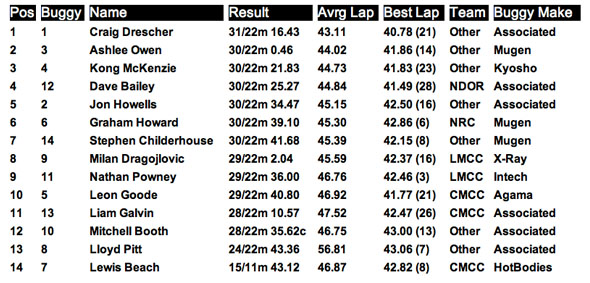 In the beginning it was a nip and tuck fight between Drescher, Owen and Howells. Drescher crashing on lap 3 to drop down to 3rd but still in the main battle. Once the race settled down Drescher eventually took the lead and stretched his legs to eventually finish 26 seconds clear. Ashlee made use of a good start and consolidated his second place 21 seconds clear of a impressive and re-vitalised Kong McKenzie. Bailey managed to claw his way back to 4th after a terrible drive by his own admission. Howler recovered from some pit lane engine issues to finish up 5th. Not what he was expecting after such a good day qualifying. 'the best his car has ever been on dirt' but Jon was frustrated with more final dramas to put pay to him have any chance to challenge for a win. Jon's medication putting him on edge and requiring him to take some very deep breaths.
Again a very successful weekend for AE and CML. what a great bunch of guys.

Coventry will host the deciding round of the midland super cup and this will also be hosted on the DIRT. Weather dependant as we say in England. Its been nice to mix the series up with both dirt and Astro turf but with cost becoming increasingly more important would it be wise to have a mixed series or stay on the trusted astro. You decide. Nobody can deny that the series so far has been a great success.

TEAM CML RACING