FMS F4U Corsair 1400 Series ARTF with Retracts - Silver

The Chance Vought F4U Corsair was a carrier fighter aircraft and was built by in two plants by Goodyear and Brewster.  The aircraft was powered by the largest and most powerful motors available, the mighty Pratt and Whitney Double Wasp.  This aircraft featured an inverted Gull wing design and it was the first US Navy aircraft to feature a fully retracting undercarriage.  Together with the Hellcat, these aircraft were considered to be a formidable and deadly opponent of the Japanese Zero.

Famous have truly captured the entrancing lines of the powerful and menacing F4U Corsair.  As usual Famous have also given this aircraft a very broad flight envelope, which will enable any budding pilot to experience dynamic and exciting dog fights along with simple but gratifying aerobatics.

The powerful motor and scale 3 blade propeller will eat up the airspace without the slightest hint of running out of puff.  Scale detailing is sublime, the icing on the cake is the worm drive twist and turn retracts linked to scale retract doors, all this is managed effortlessly with the ready installed delay and sequencer module.

Landings and takeoffs are a breeze due to the light wing loading and powerful control surfaces.  Highly manoeuvrable yet remaining predictable are two traits which give a very rewarding package to anyone that flies this aircraft and it always make me smile as I hit the retracts and watch the doors magically open.

Take to the sky this year with the newest big bird from Famous Models exhilarating war bird range.

F4U Corsair Features:


3 Blade Spinner


4 Blade Spinner


4 Individual Propeller Blades


50 Amp ESC with 4Amp Switching BEC


Motor Brushless: 4250-KV500


Servos: 5




Spec Check::


Wingspan: 1430mm


Length: 1140mm


Weight: 2000g




To Complete:


Radio and Receiver with min of 5 Channels




We recommend the 3300-4000mAh 4S LiPo Battery from Voltz.





Part #
Description
Price (RRP)
FS0100S
FMS F4U Corsair 1400 Series ARTF Electric Warbird with Retracts - Silver
£234.99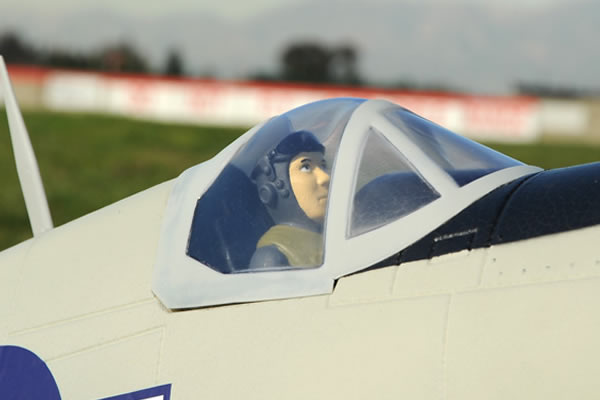 Actual product may differ slightly from picture shown.
12 of 16



FMS F4U Corsair 1400 Series ARTF with Retracts - Silver Thumbnail Gallery